On 2/6/2018 at 5:02 PM, Dave the Cook said:
This declaration right here made my husband a very happy man last night.  This is one of his favorite things to eat.  It would have never crossed my mind that chicken fried venison steak would be considered a schnitzel.  But, it is pounded and breaded and fried so it fits right in

 .
Venison loin (backstrap)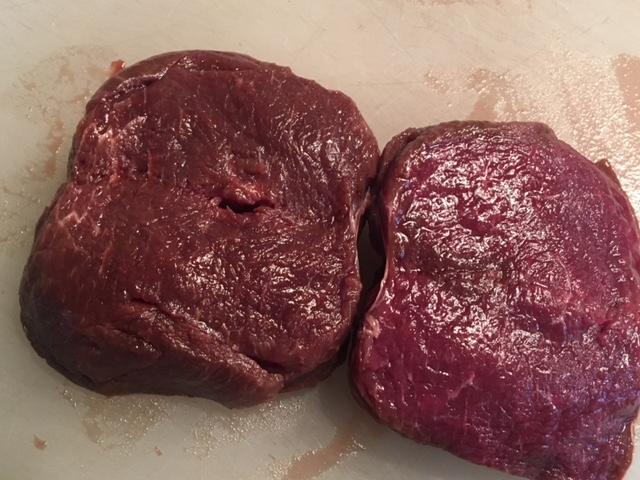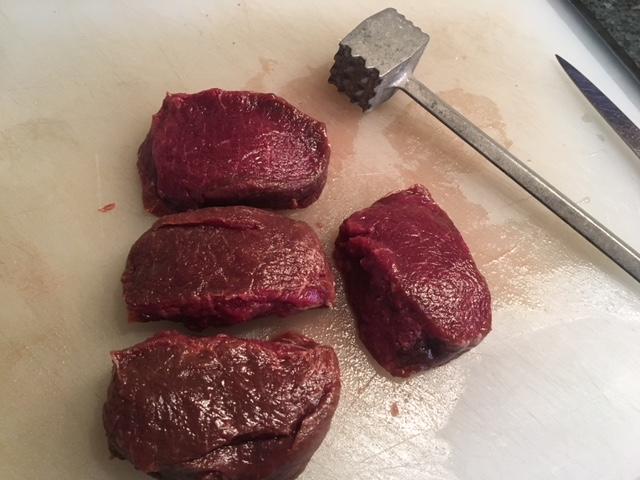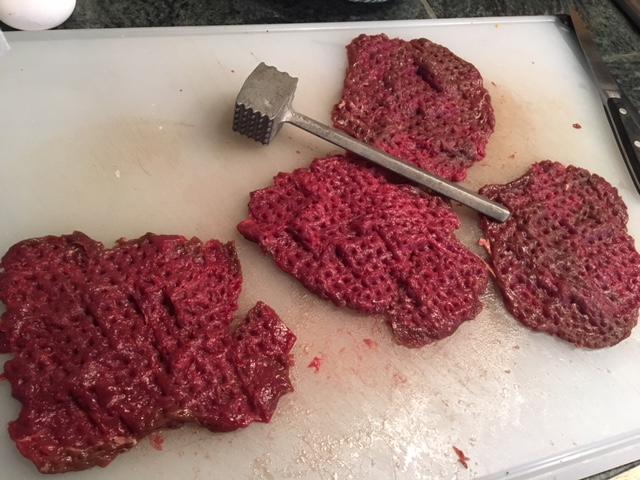 Soaked in a mixture of one beaten egg and buttermilk for about 30 mins or so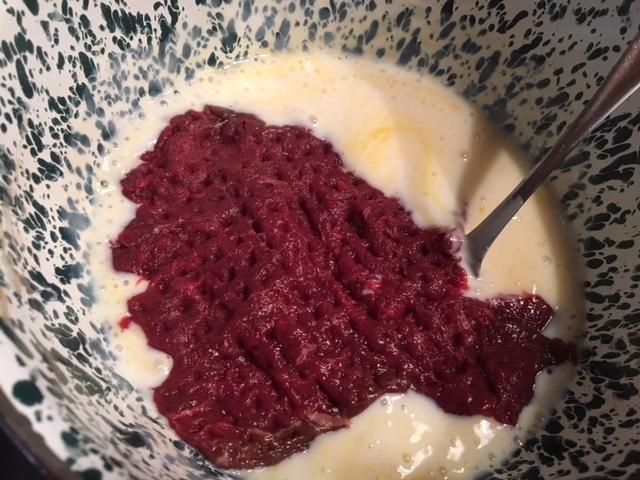 I throw flour, Lawry's salt, garlic and a lot of black pepper in a large ziplock and use that to coat the steaks and make gravy.
I got a little excited over the gravy and took too many pictures.
Chicken skin from a breast I used the night before for dinner
All crisped up--I like my gravy to have some of this in there...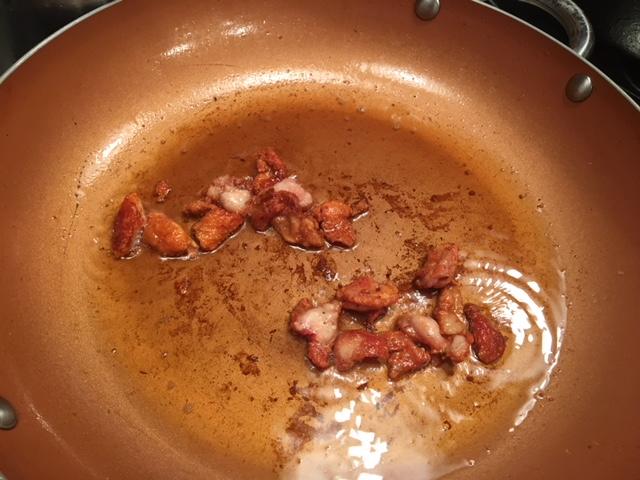 Flour added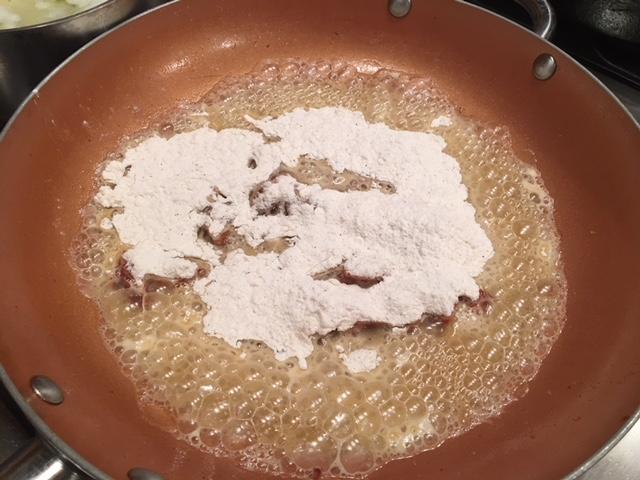 Then a lot of milk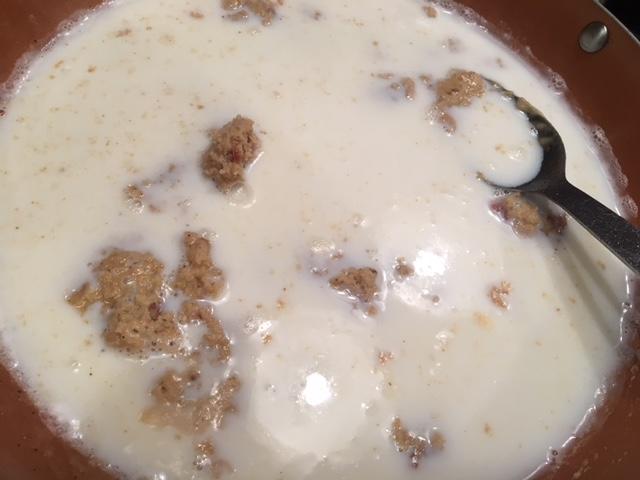 Stir stir stir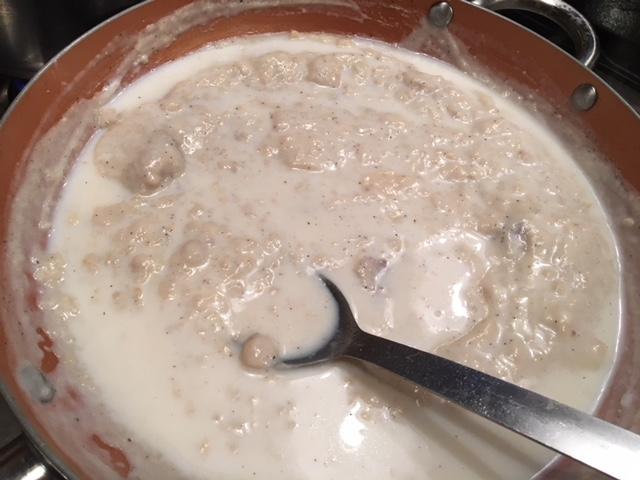 More salt, pepper and garlic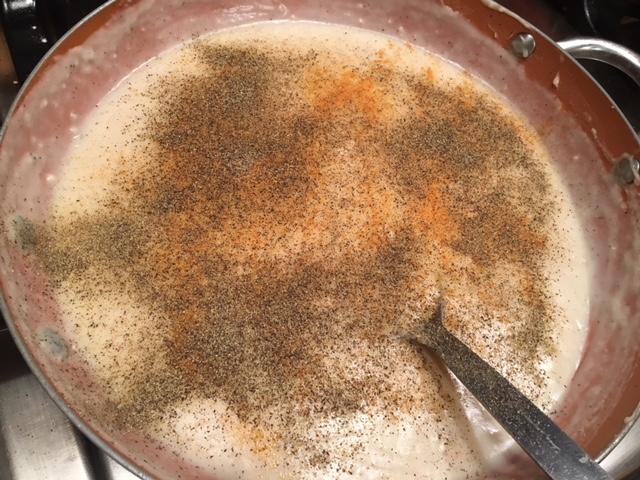 The best dang cream gravy
Mashed taters
Dredge the steaks in the flour mixture and fry 'em up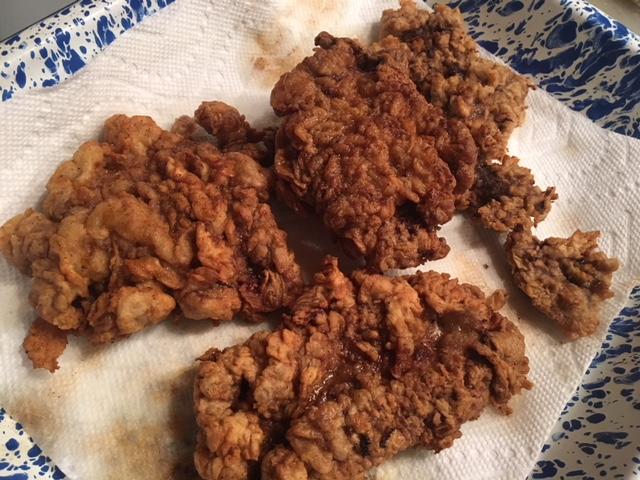 Ronnie's plate-he likes gravy on his steak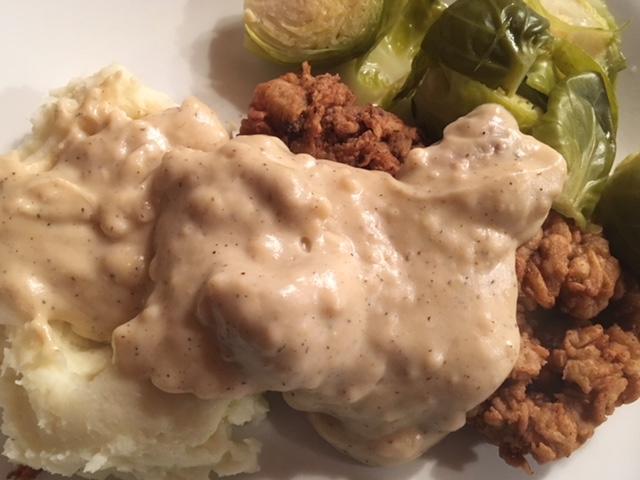 I prefer it on the taters and then I dip a piece of steak in once in a while