I recently went camping again and did the cooking all over the fire

  I apologize for the quality, at the time, I was rushing to get things cooked so I could eat 
For the first night, I cooked a beef sausage, peppers, and packets of potatoes.  I didn't get a pic of the whole meal (see hunger above), but here's some shots of different elements.  I definitely need to work on the potato cooking.  They were mostly not cooked when I took them out of the fire.  I put them back in as I was relaxing so I could use the potatoes in the morning.  Unfortunately, one ripped open and the potatoes were mostly burned in that packet
Packets of LIES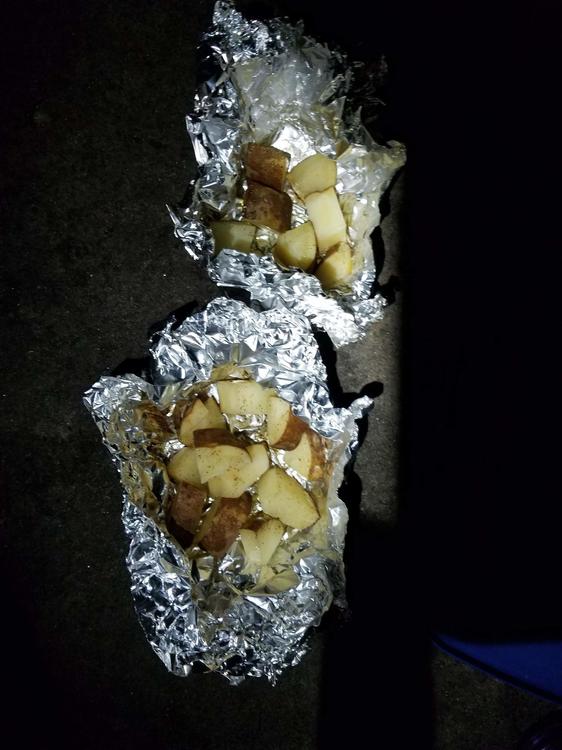 The next day, I used the edible potatoes and some of the sausage to eat with eggs.  It took about 2 hours to get the fire started and I definitely didn't heat up the sausage and potatoes correctly, but I was so hungry by then, I didn't care 🤣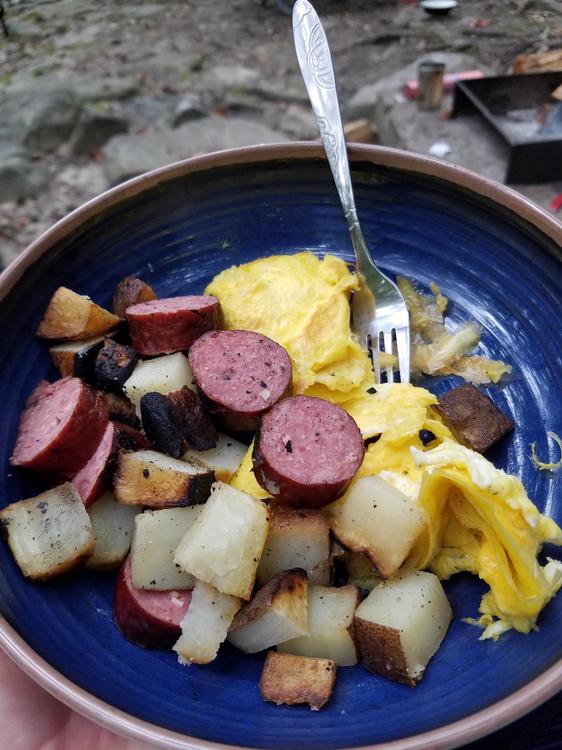 I kept that fire burning ALL day so I wouldn't have to re-light it.  I used it to cook some ham for later use and burgers.  I forgot the spatula to turn them, so I decided to use some foil to cook it.  That way, if it fell apart or something with the tongs, it would be saved.  It worked pretty well.  The only thing I adjusted was I poked some holes in the foil so the fat could drain.  So. Good.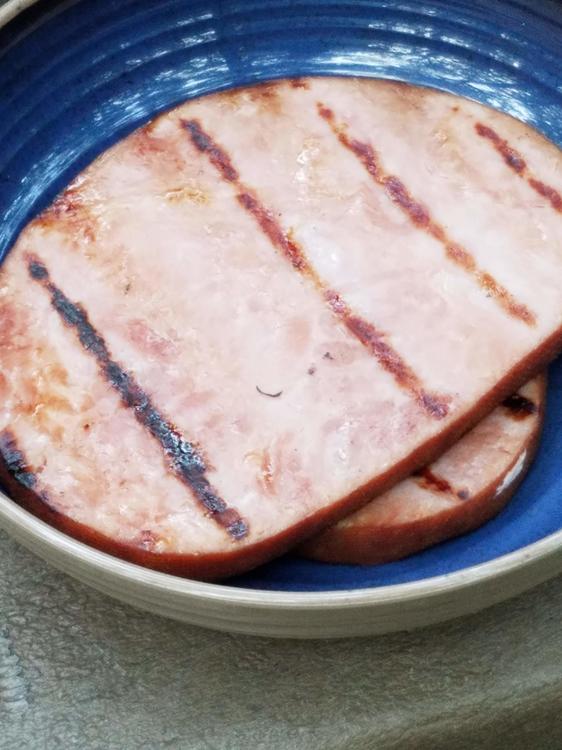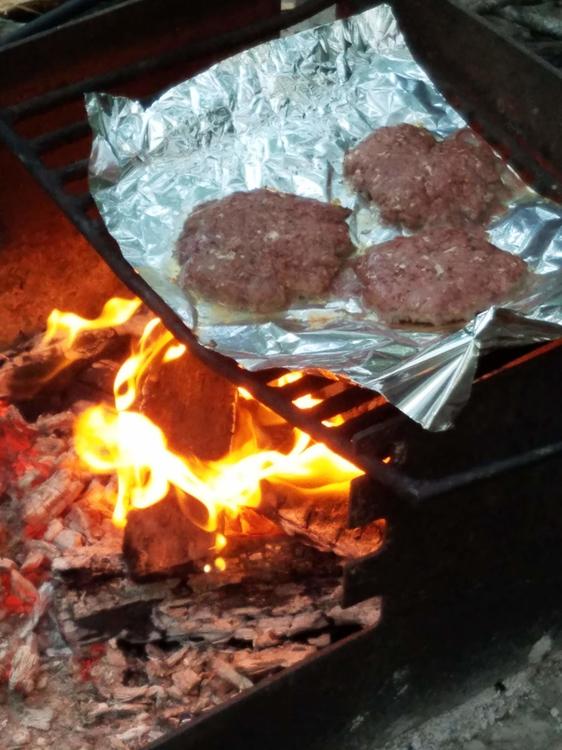 With cheese of course
I also had sandwiches, chips, trader joe's instant ramen, and tried to have some soup (that fell over and spilled when cooking)
I don't have any other trips scheduled, but since it's fall, I think I'm going to have to go again.  Definitely need to practice lighting the fire and the packet potatoes!!