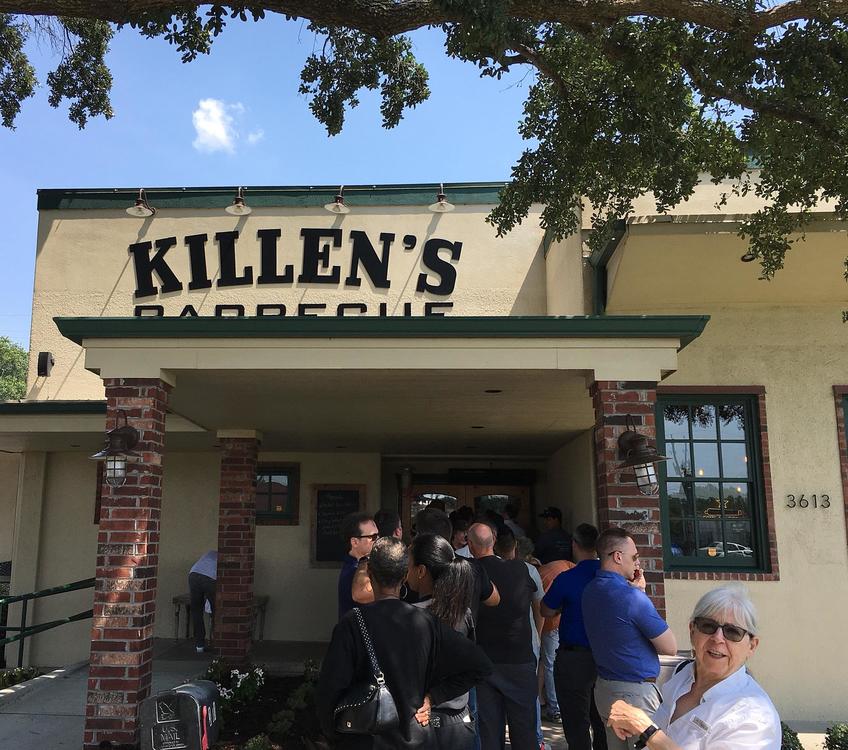 Killen's Barbecue in Pearland! There was a bit of a line, but 25 minutes later...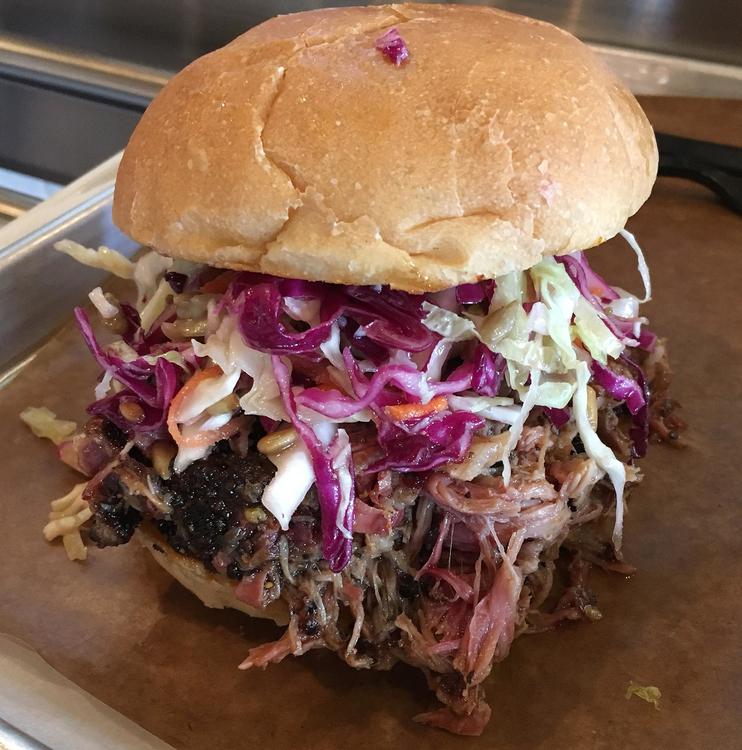 ...Pulled Pork with Slaw on a Toasted Bun. And a few minutes after that, the Onion Rings were brought to our table.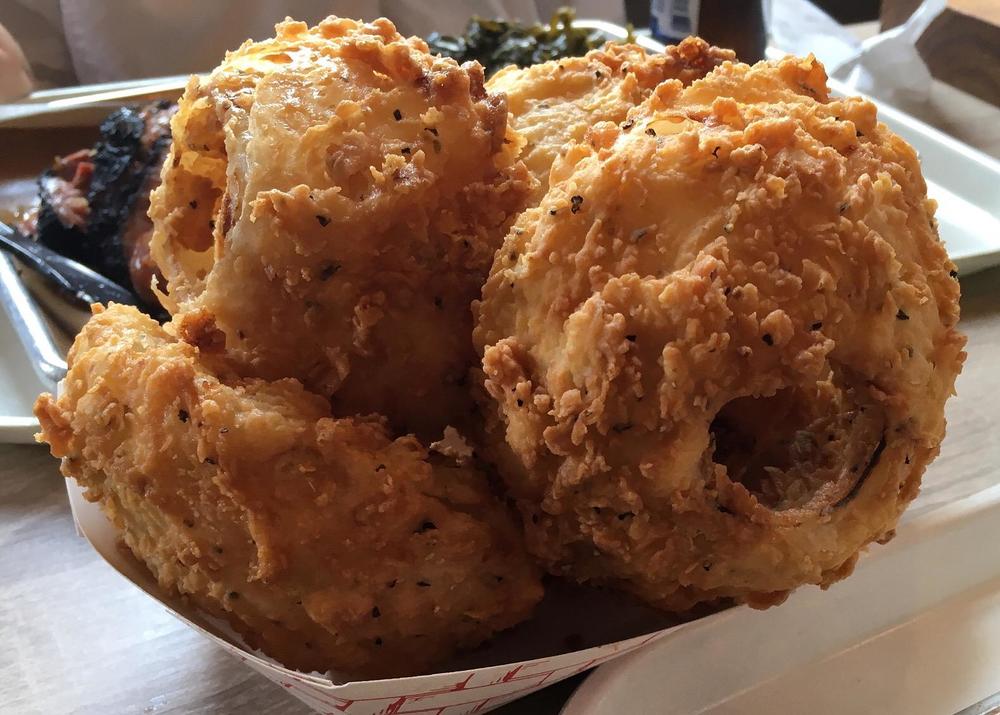 Well worth the wait! And I brought home a pound of their Brisket for dinner tonight!