This morning, my best friend J called me to invite me to lunch at her home. Last night, she just came back from her home town where she always returns for the Chinese New Year - as do most Chinese people.

I was a bit surprised at the invite as we almost always eat out. I've only eaten once at her home before and that was pizza delivery. She loves her food, but isn't a cook.
Anyway, I'm always happy to see her, so off I went. Seven minutes walk maximum between our homes. When I arrived, I learned the secret. Her fiancé was also there, a lovely man and if it was him who was doing the cooking!
Here is the spread. Lunch for three.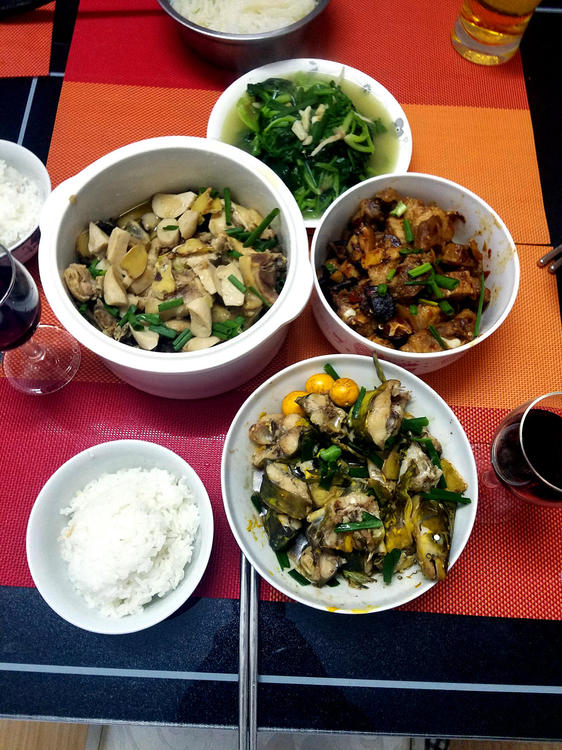 12 o'clock is stir-fried spinach with garlic.
3 o'clock is braised pork with aged vinegar. (The pork was organic from her mother's pig. Ex-pig now.)
6 o'clock we have fish stewed in soy sauce. (The yellow things are undeveloped eggs from the chicken in the next dish).
9 o'clock is organic chicken with eryngi mushrooms (Pleurotus eryngii).
With rice. I took along a bottle of decent Italian as I know J likes " a draught of vintage ... ...a beaker full of the warm South". She had kindly bought me a bottle of beer, so I drank that and a happy lunch and happy mouths ensued.