Mere hours after muttering on the Dinner topic lamenting the lack of basil here in southern China despite being very near the Vietnamese border, I go out this morning and, near my home, find this place that wasn't there last week.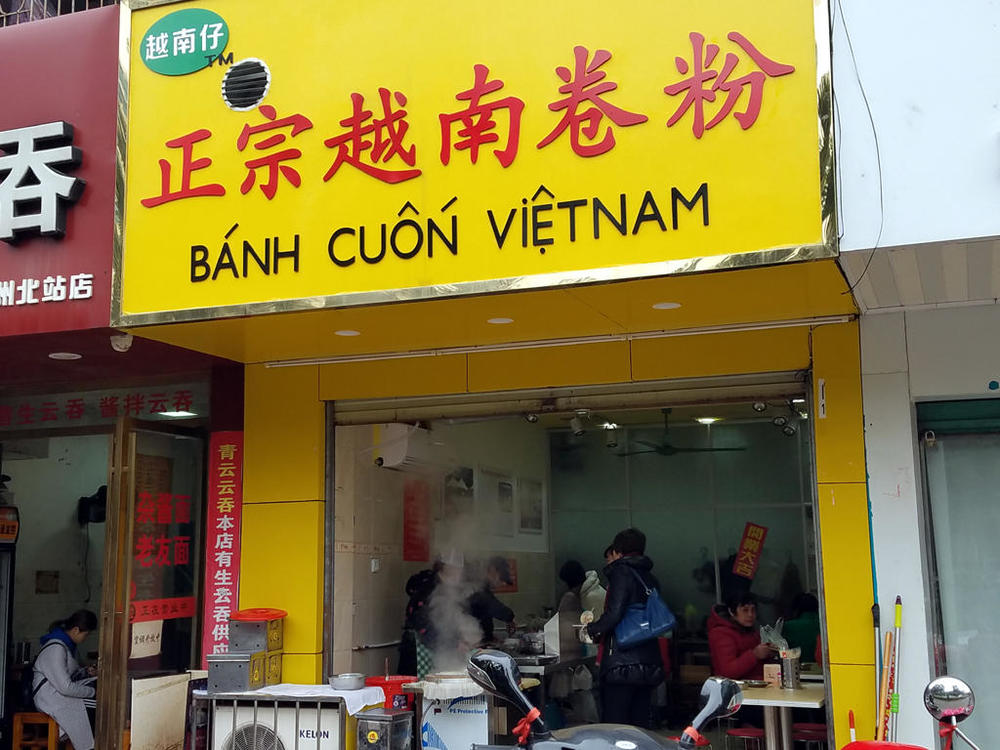 I passed by and went to do what I had come out for, but returned for lunch. Despite the name (in which the Vietnamese is slightly wrong - it should be Bánh Cuốn Việt Nam), it was entirely Chinese run, but the bánh cuốn was just like I have had in Hanoi.
I forgot to take a picture, but here is a public domain image found via the interwebs which s very similar to what I ate. They weren't quite so generous with the basil. Of course, I asked where they got the basil and was given a withering stare and told "Vietnam".
By the way, the Chinese name of the restaurant, 正宗越南卷粉 zhèng zōng yuè nán juǎn fěn means 'Authentic Vietnamese Rice Rolls".