Once the dessert tamales were in their steamer (about 1 hour), we went to work on a Green Corn Tamale Pie with Fresh Pineapple Salsa. 
The salsa was very good, with some diced fresh pineapple and chopped cilantro, red onion, jalapenos. A few tablespoons of lime juice, S & P if desired and mixed together. These jalapenos were quite hot, but no one minded. 
This salsa tasted so much better than it looks in these photos!!! Sorry about the crappy quality, the colours are really off.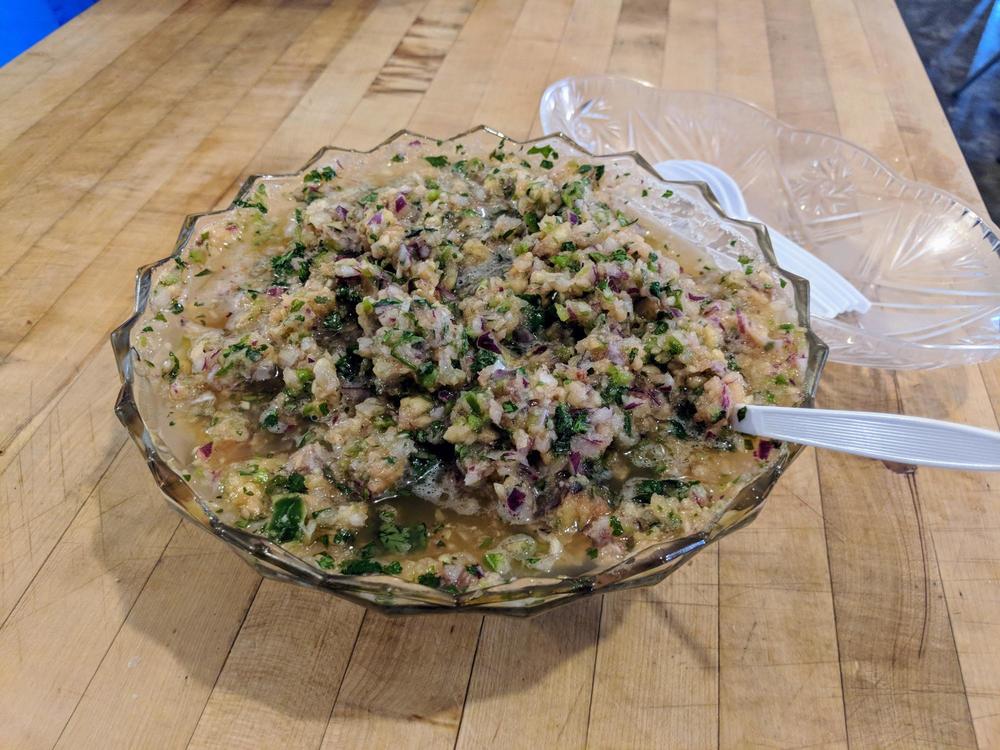 The tamale pie consists of a masa mix with sweet corn kernels, milk, lots of shredded cheddar cheese and roasted, diced green chiles (preferably medium to hot). This is spread in a baking dish and is then topped with even more shredded cheese, this time a Monterey Jack.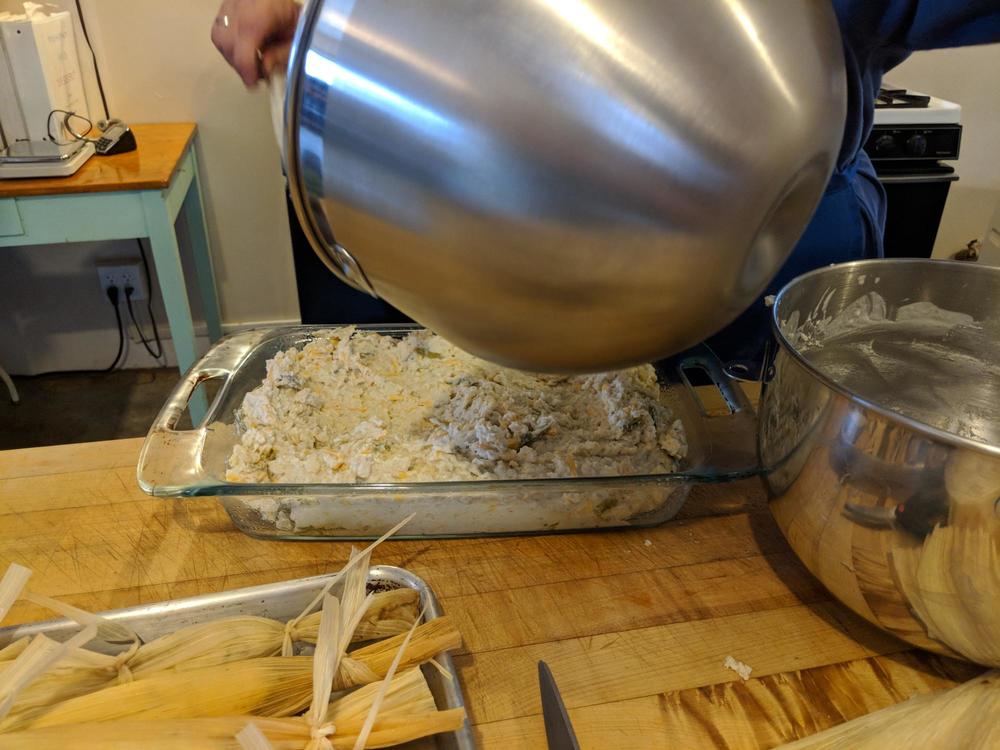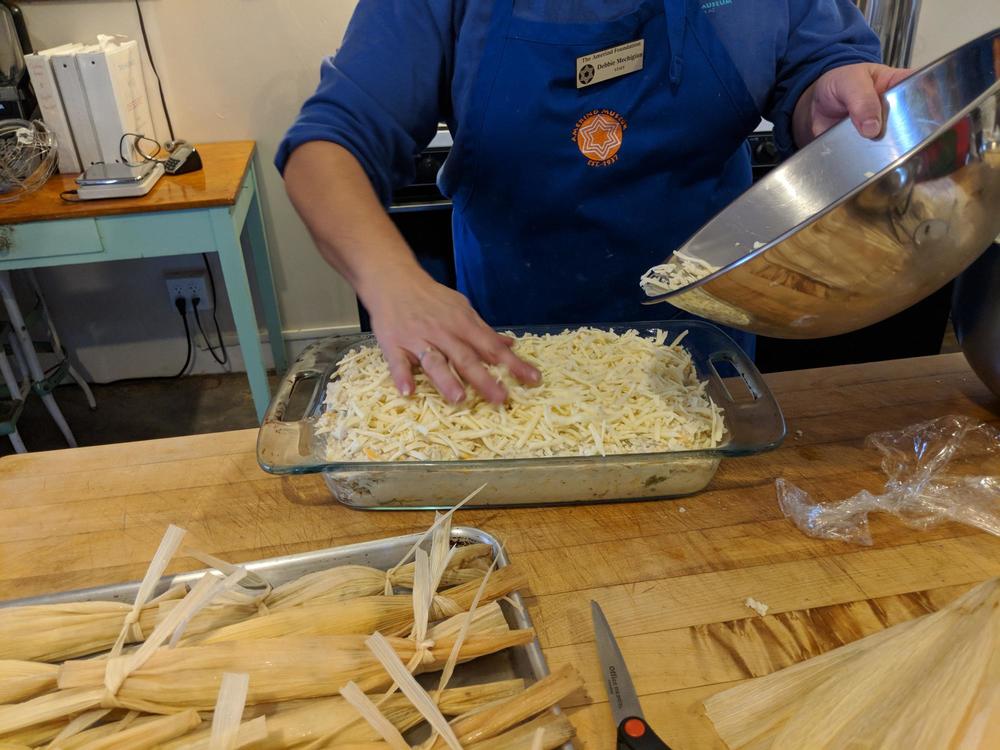 And finally we test a tamale to see if it's done. Yes, the banana leaf is peeling off easily, it's time to eat! 
I guess I was too hungry to get pics of the final tamale pie and dessert tamales! Sorry. And again, my cell phone didn't take the best pictures.