After lunch, we relocated to 双龙沟 (shuāng lóng gōu), twin dragon gorge, a sort of protected area of natural scenic beauty (they tell me). It is basically sub-tropical mountain forest. We passed through the gate and climbed slowly up the mountain.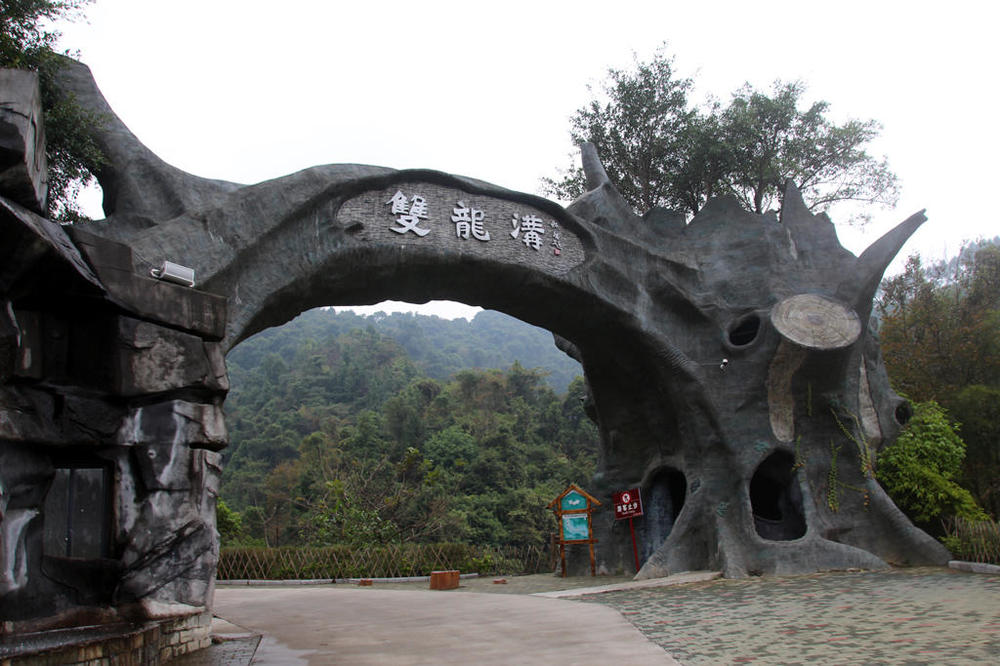 The gate.  The name at the top reads 双龙沟 (shuāng lóng gōu), but in the older traditional script (traditional Chinese characters) - 雙龍溝
We passed through many bridges over the streams trickling down the mountainside. This one is called "Lucky Bridge.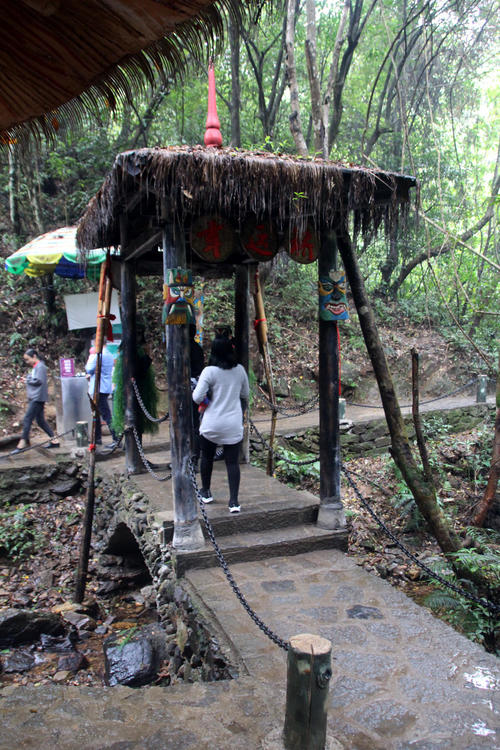 But mostly we we just went up and up, till we reached the top. Here we found a glass bridge across the gorge, high above the treetops. I am not at all good with heights - standing on a chair to change a light bulb terrifies me, so this I was not looking forward to. But I made it.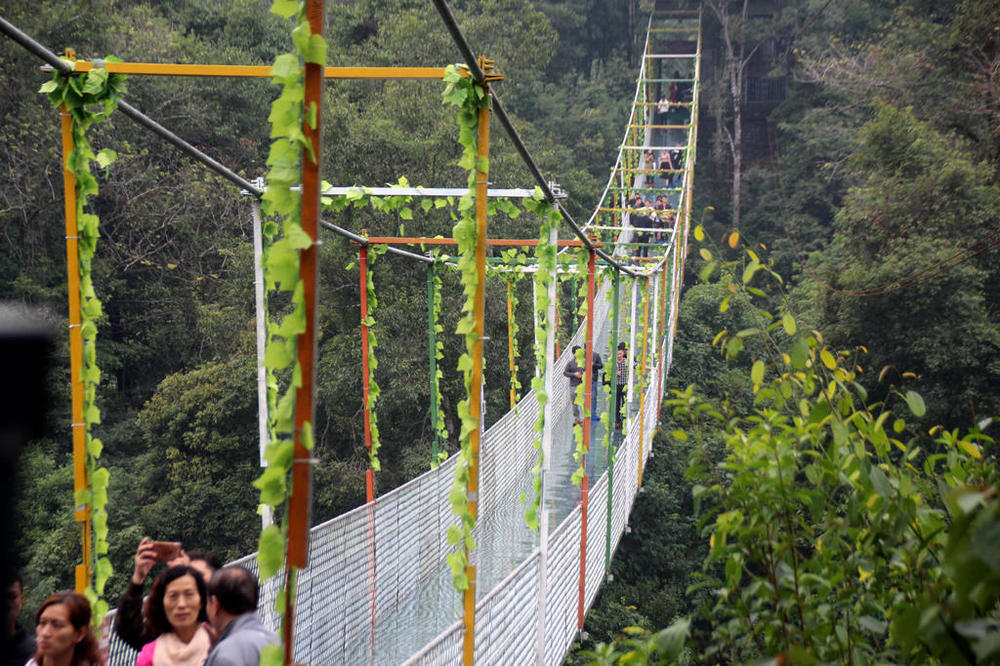 On the other side we headed back down. Apart from the bridge, I really enjoyed the fresh  air and the trees.
Then, we headed to Yubu,  a Miao village where we would have dinner and spend the night.