Last week, Liuzhou government invited a number of diplomats from Laos, Malaysia, Indonesia, Myanmar/Burma, Poland, and Germany to visit the city and prefecture. They also invited me along. We spent Tuesday, Wednesday and Thursday introducing the diplomats to the culture of the local ethnic groups and especially to their food culture.
First off, we headed two hours north into the mountains of Rongshui Miao Autonomous County. The Miao people (苗族 miáo zú), who include the the Hmong, live in the mid-levels of mountains and are predominantly subsistence farmers. Our first port of call was the county town, also Rongshui (融水 róng shuǐ, literal meaning: Melt Water) where we were to have lunch. But before lunch we had to go meet some people and see their local crafts. These are people I know well from my frequent work trips to the area, but for the diplomats, it was all new.
So, I had to wait for lunch, and I see no reason why you shouldn't either. Here are some of the people I live and work with.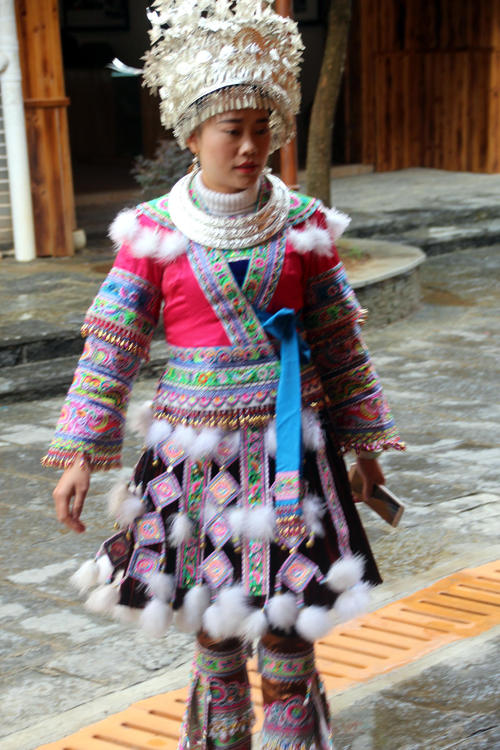 This lovely young woman is wearing the traditional costume of an unmarried girl. Many young women wear this every day, but most only on festive occasions.
Her hat is made from silver (and is very heavy). Here is a closer look.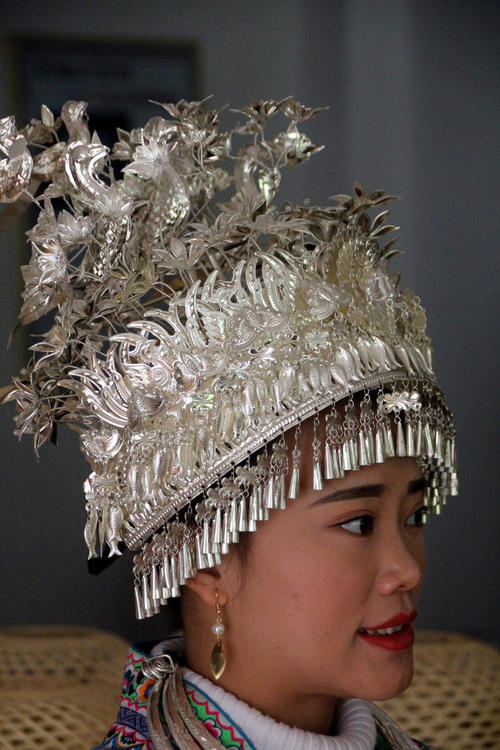 Married women dispense with those gladrags and go for this look:
As you can see she is weaving bamboo into a lantern cover.
The men tend to go for this look, although I'm not sure that the Bluetooth earpiece for his cellphone is strictly traditional.
The children don't get spared either
This little girl is posing with the Malaysian Consul-General.
After meeting these people we went on to visit a 芦笙 (lú shēng) workshop. The lusheng is a reed wind instrument and an important element in the Miao, Dong and Yao peoples' cultures.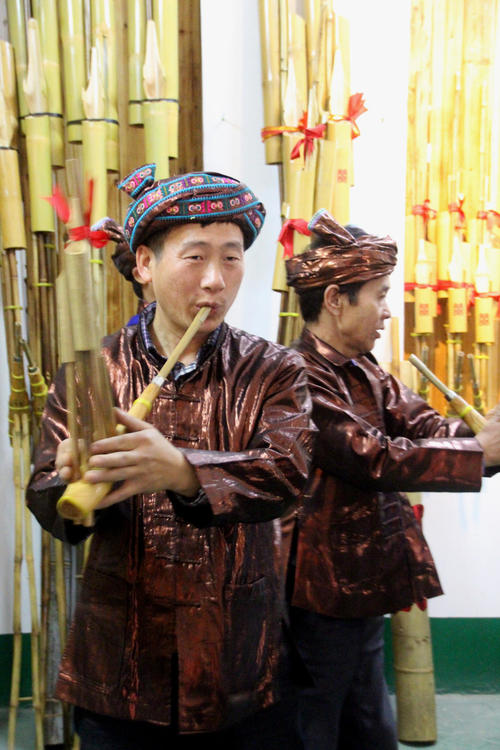 Then at last we headed to the restaurant, but as is their custom, in homes and restaurants, guests are barred from entering until they go through the ritual of the welcoming cup of home-brewed rice wine.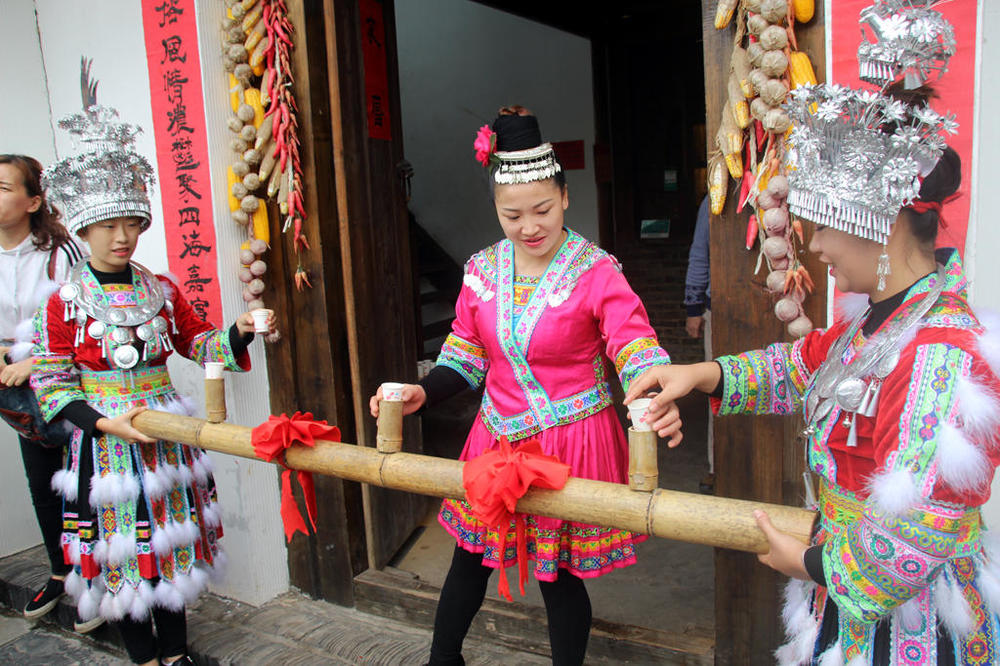 The consular staff from Myanmar/Burma and Malaysia "unlock" the door.
Then you have the ritual hand washing part.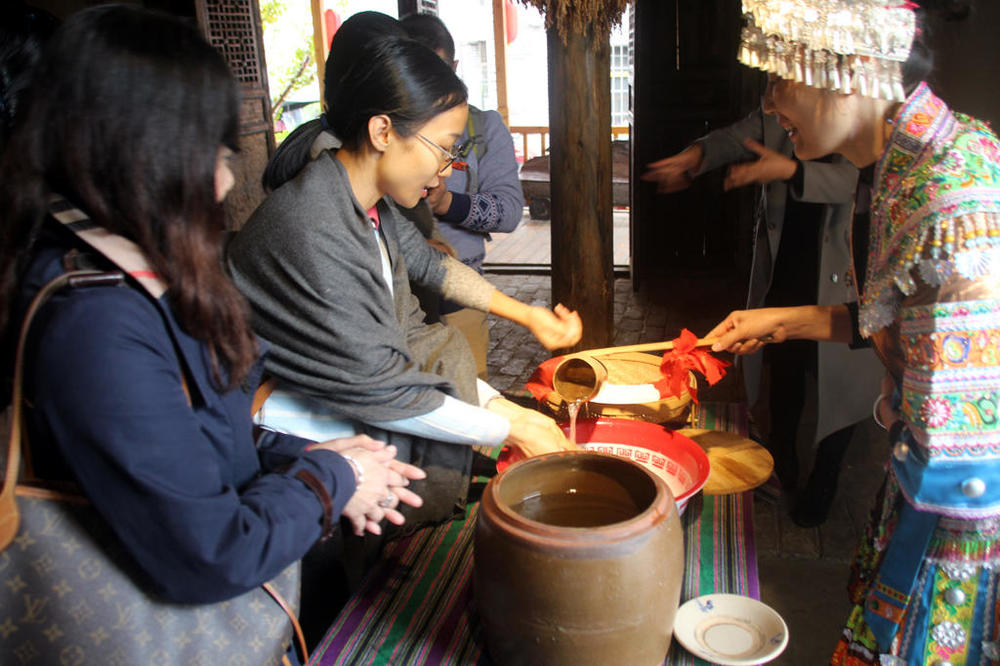 Having attended to your personal hygiene, but before  entering the dining room, there is one more ritual to go through. You arrive here and sit around this fire and wok full of some mysterious liquid on the boil.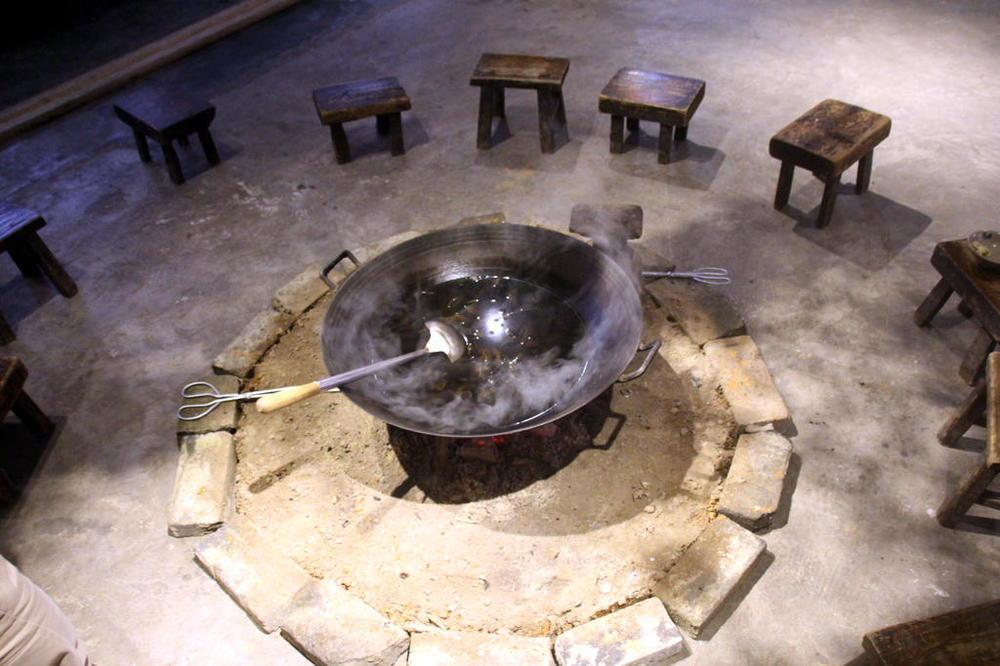 On a nearby table is this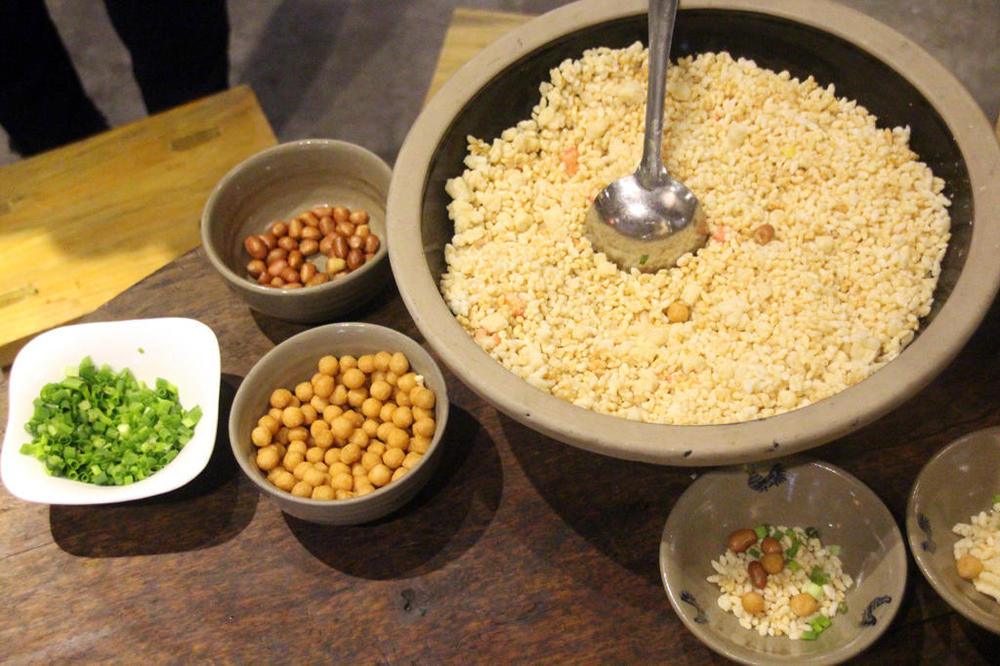 Puffed rice, soy beans, peanuts and scallion. These are ladled into bowls.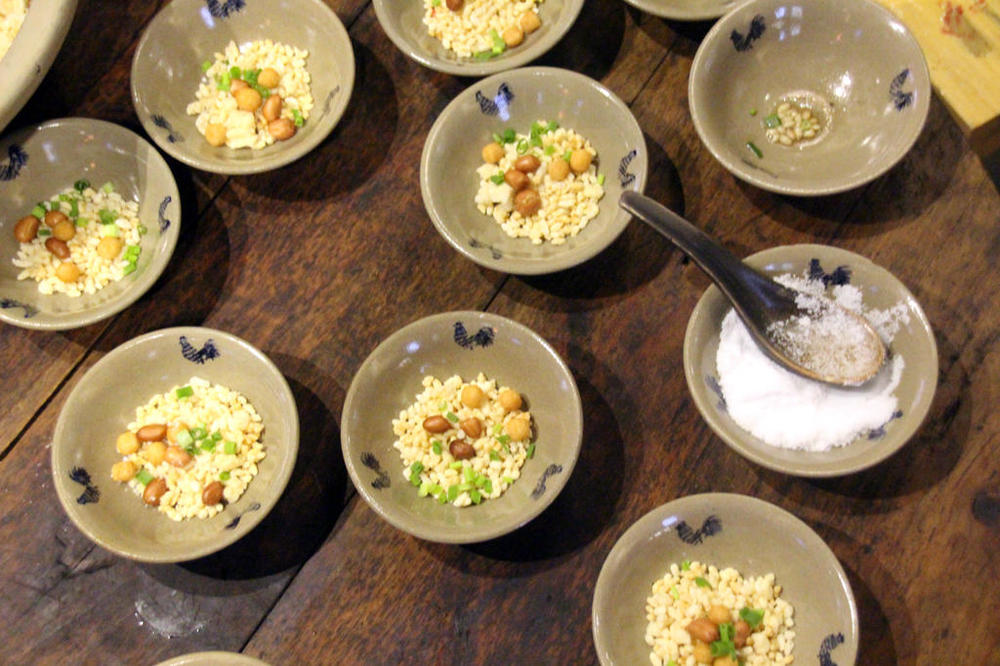 with a little salt, and then drowned in the "tea" brewing in the wok.
This is  油茶 (yóu chá) or Oil Tea. The tea is made from Tea Seed Oil which is made from the seeds of the camellia bush. This dish is used as a welcoming offering to guests in homes and restaurants. Proper etiquette suggests that three cups is a minimum, but they will keep refilling your cup until you stop drinking. First time I had it I really didn't like it, but I persevered and now look forward to it.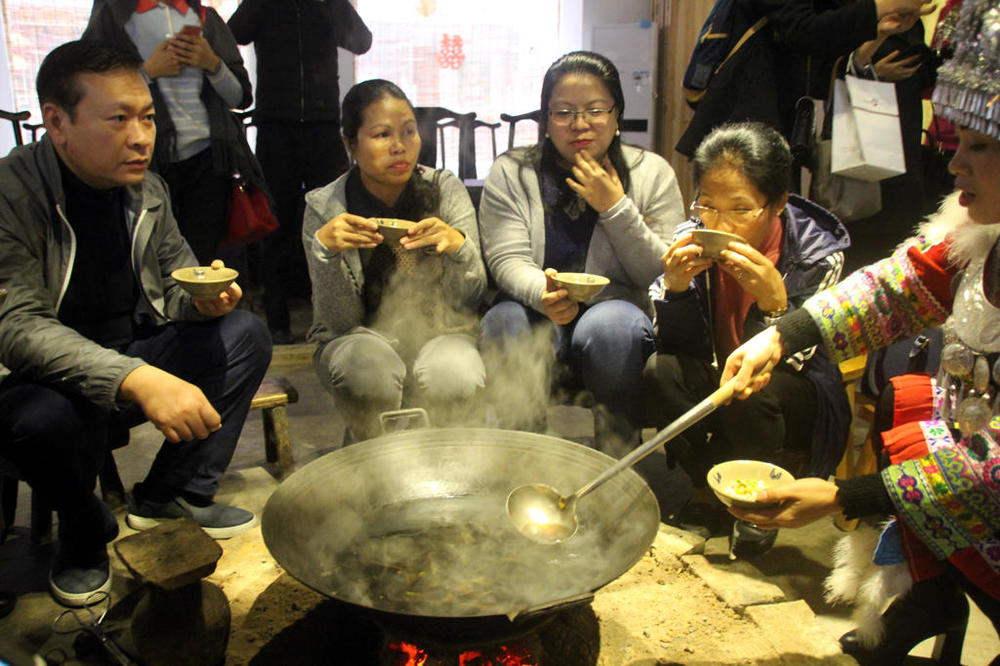 L-R: Director of the Foreign Affairs Dept of Liuzhou government, consuls-general of Malaysia, Myanmar, Laos.
Having partaken of the oil tea, finally we are allowed to enter the dining room, where two tables have been laid out for our use.
Let the eating, finally, begin.
In no particular order: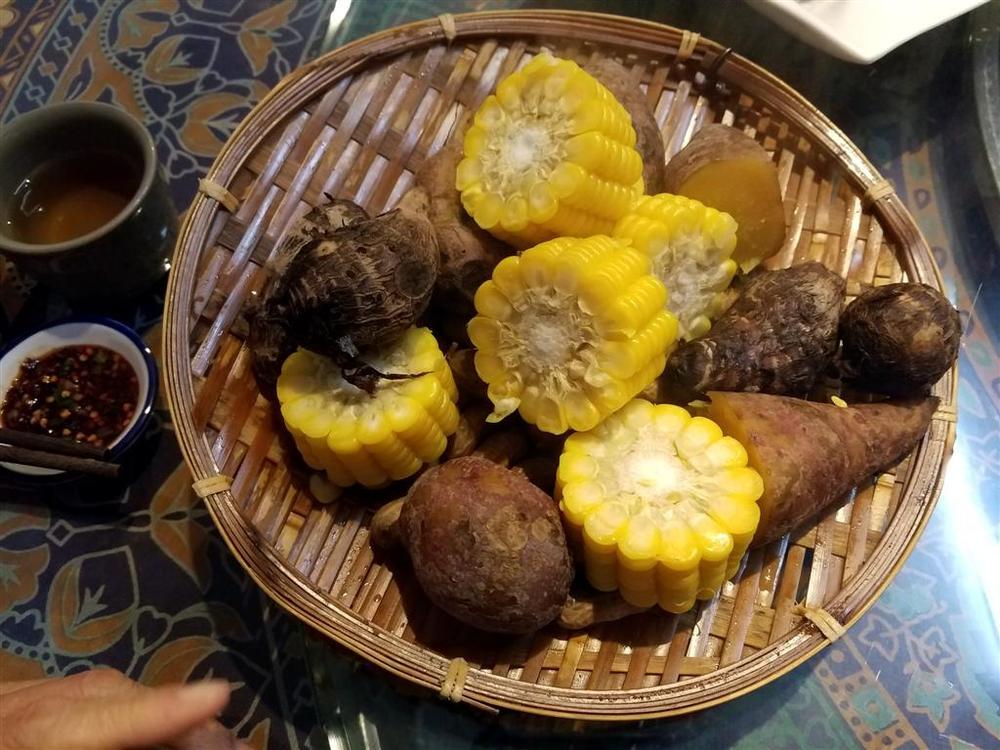 Steamed corn, taro and sweet potato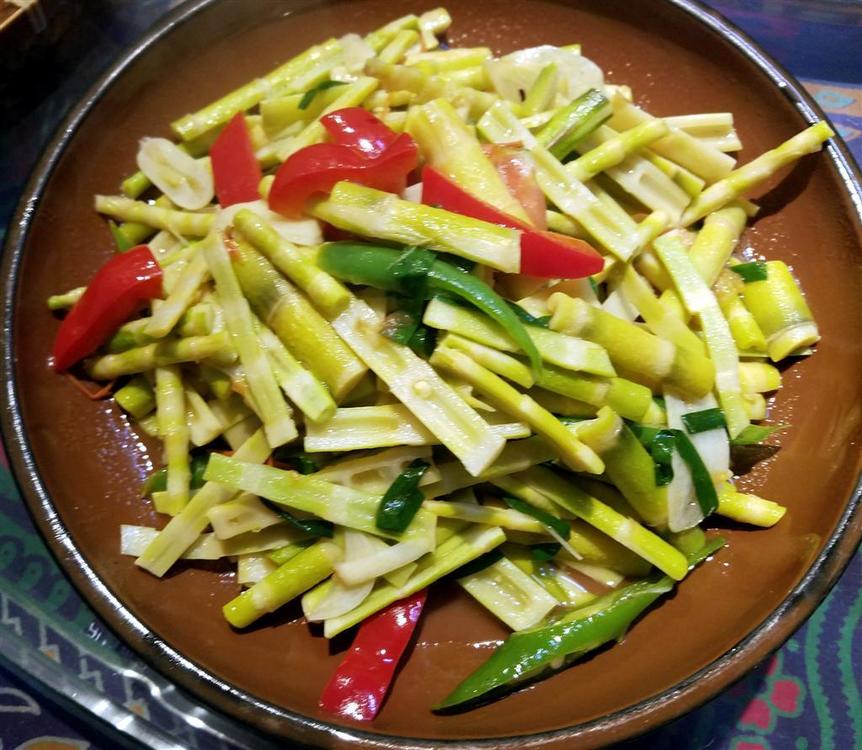 Bamboo Shoots
Duck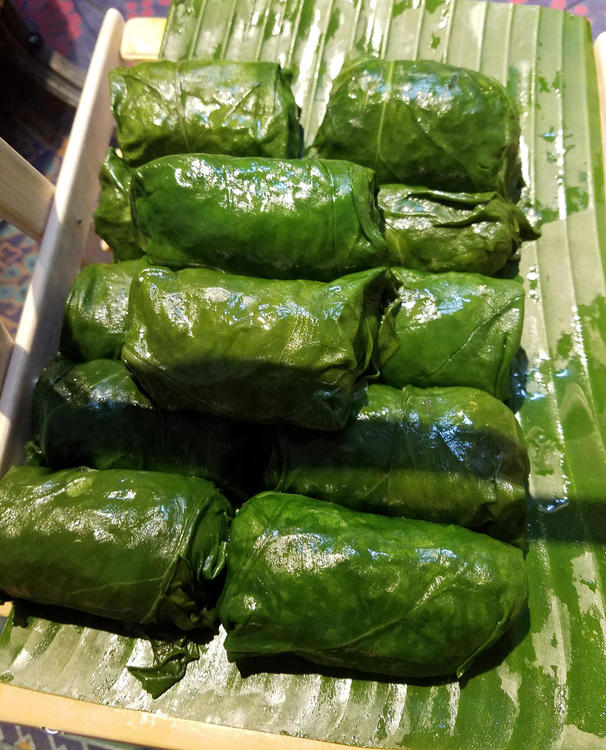 Banana leaf stuffed with sticky rice and mixed vegetables and steamed.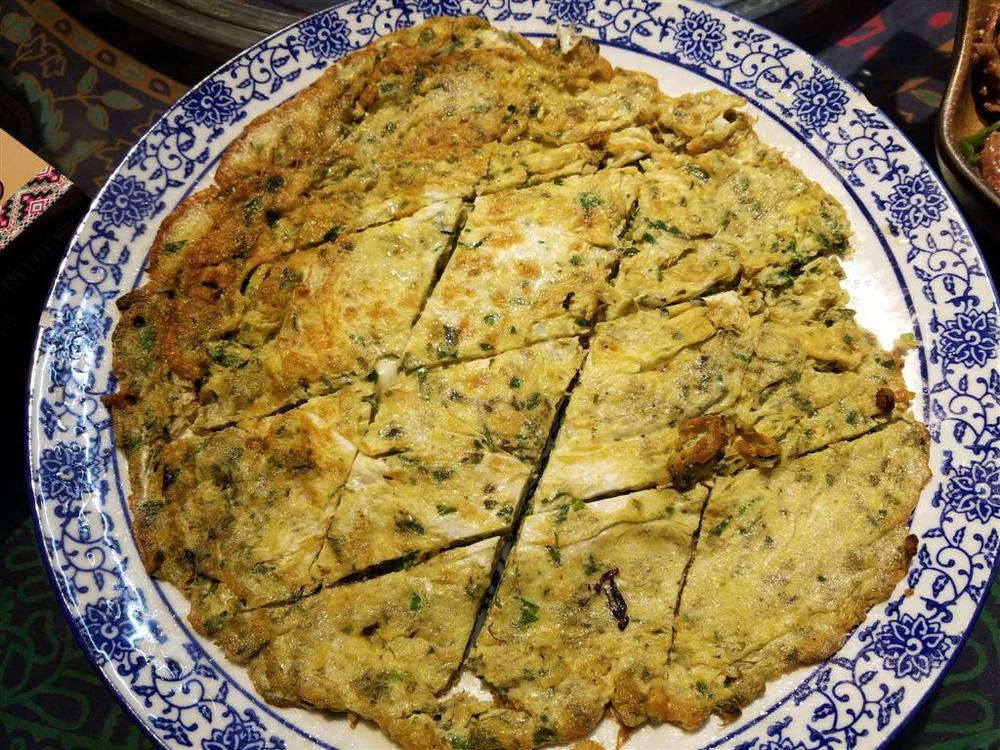 Egg pancake with unidentified greenery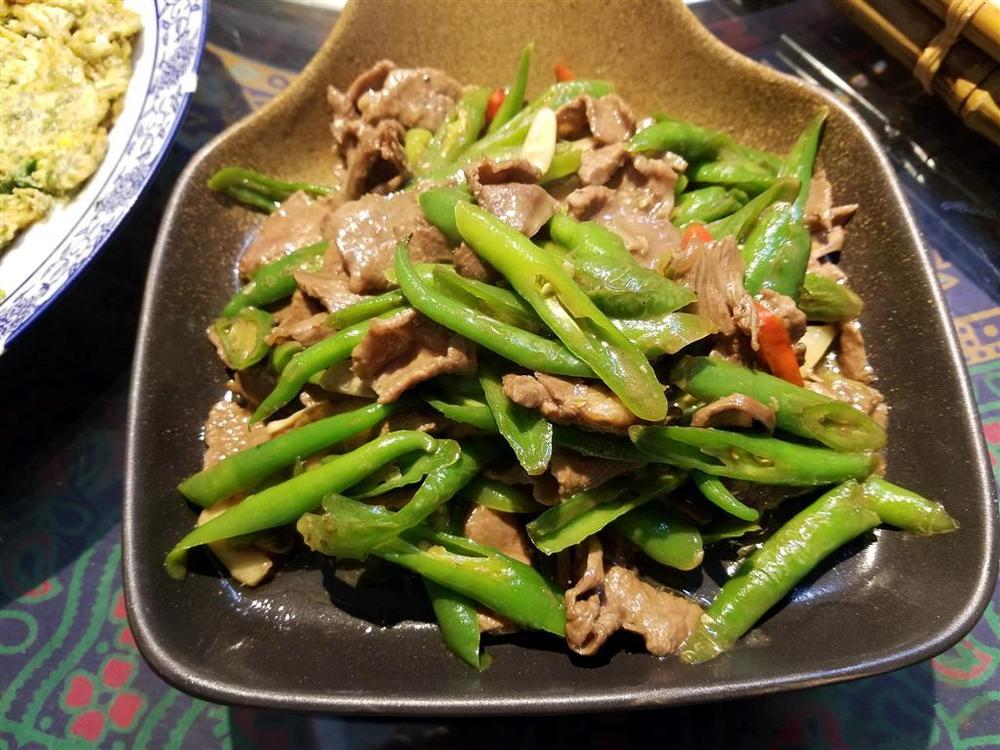 Stir fried pork and beans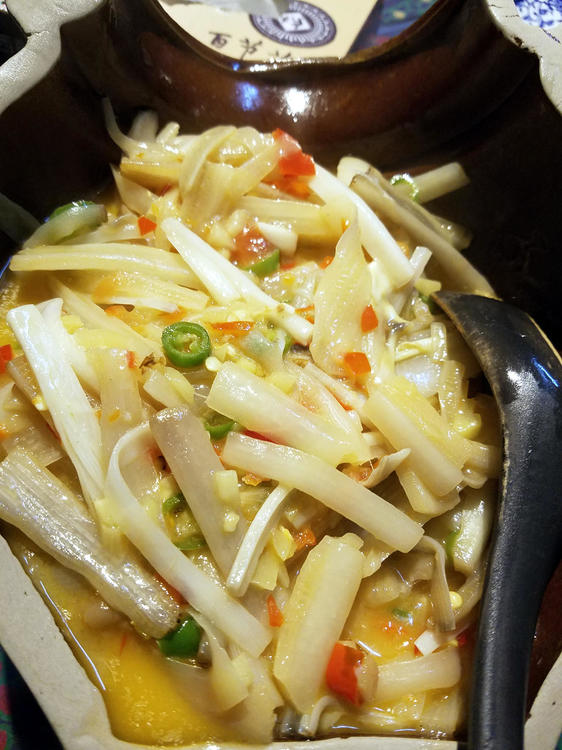 Stir fried Chinese banana (Ensete lasiocarpum)
Pig Ears
This may not look like much, but was the star of the trip. Rice paddy fish, deep fried in camellia tree seed oil with wild mountain herbs.
We ate this at every meal, cooked with slight variations, but never tired of it.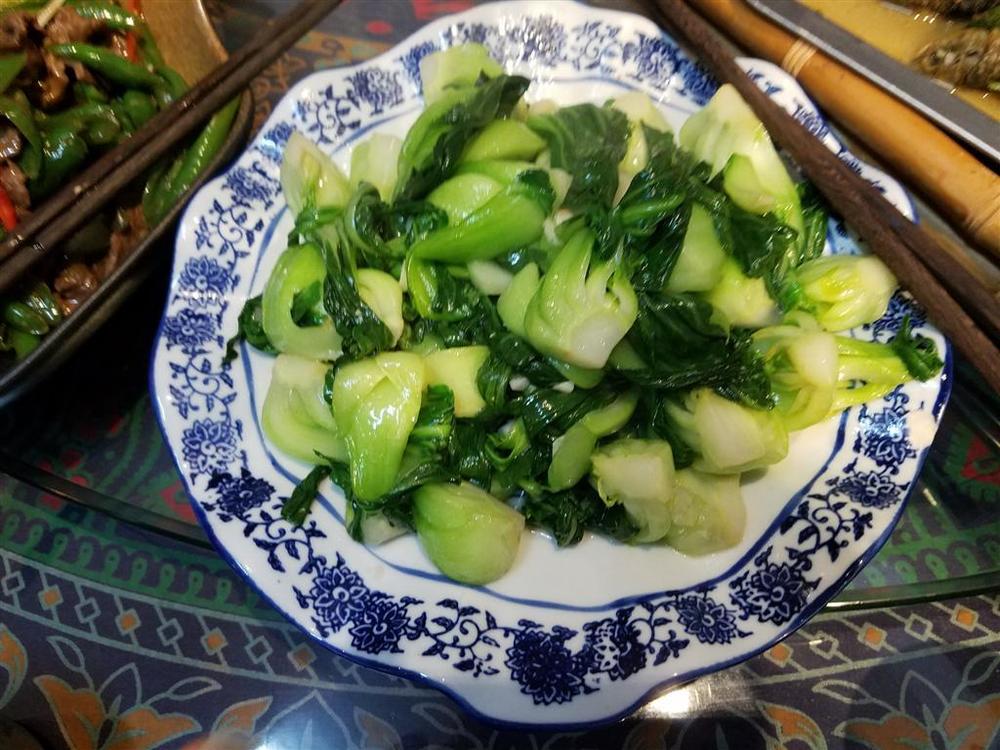 Stir fried Greens
Our meal was accompanied by the wait staff singing to us and serving home-made rice wine (sweetish and made from the local sticky rice).
Everything we ate was grown or reared within half a kilometre of the restaurant and was all free-range, organic. And utterly delicious.
Roll on dinner time.
On the trip I was designated the unofficial official photographer and ended up taking 1227 photographs. I just got back last night and was busy today, so I will try to post the rest of the first day (and dinner) as soon as I can.