First attempt is done, turns out my oven self vents so when it came time to vent there wasn't much steam left, I ended up baking until it was over 190 inside - hit about 200, all in less time then 30 mins total.
Likely because I can't control the speed of my fan - all in all it's dark but not burnt so I think it's OK.  I'll add a picture of the crumb when I cut into it in a few hours.  I took a series of pictures of many of the stages in case others are interested - I posted them in the cooking with MC:Bread thread.  I really am now looking forward to the modernist version of this bread.  I used a stand mixer rather then attempt this by hand, I actually ended up with 1080g of dough, used about 530g for this and the rest is in the fridge to bake tomorrow.
I baked at 450 (the highest my steam oven will go)  with steam to start - preheated the steam oven first, after about 15 mins I changed it to 100% convection because I saw the oven itself vent twice  but I figured there was enough steam still in the oven (which turns out was not true), I think I'll call Thermadore for some more explanation of how the steam with convection mode actually works.  i figure I'm going to learn a lot about my oven over the next few months.
I used to be big into bread baking - as a kid I loved baking bread - the past 15+ years I've been more of the savory cook and my wife has been the baker so it was fun to work on a loaf again.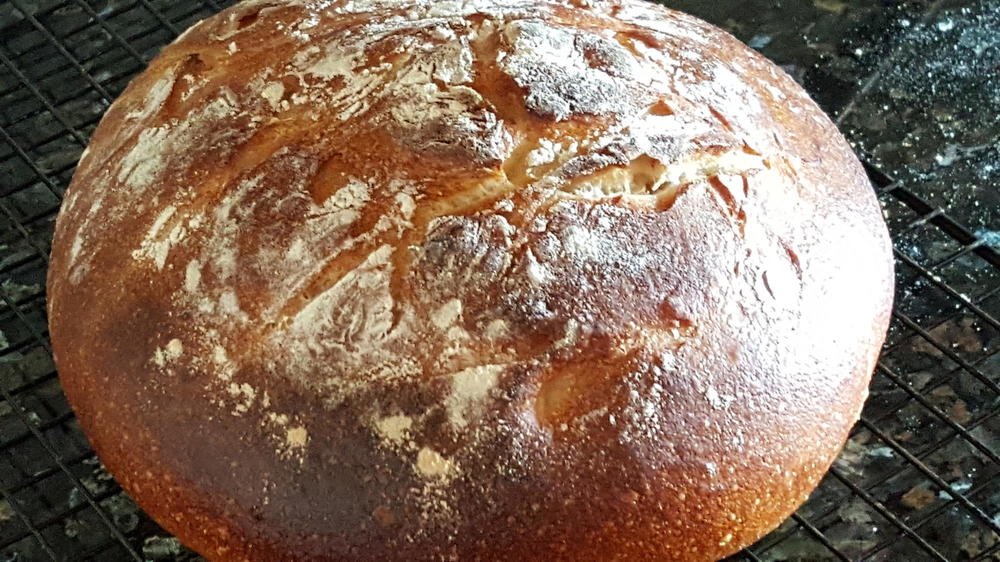 Here is a picture of the crumb.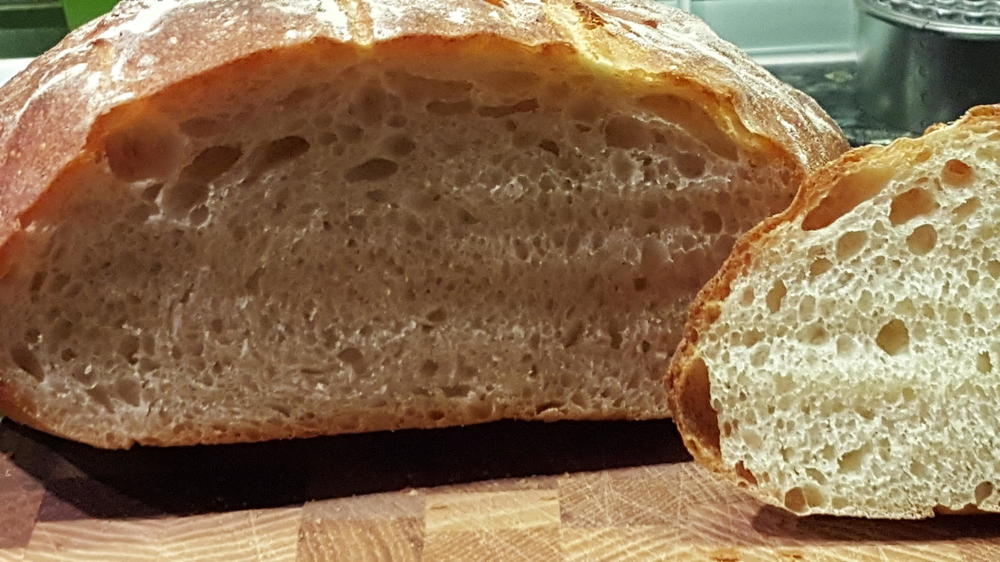 I'm eating some slices right now with butter on them - it's more tender then the 5 mins a day stuff I'm really used to, really quite outstanding bread.  I'm more into the sourdoughs myself - but this is excellent!
Oh and I called Thermadore - they were ZERO help - seems only rich people who don't really cook buy this model or something.  Least that's all I can find from google searches - these are really popular in NYC for some reason.