Sorry to have disappeared again!  Dealing with family health issues and also having to get a new laptop – I had problems finding a usable (for me) photo editing app.  Found a way to get my old favorite Picasa onto my new computer, so I'm BACK!
Some recent dinners from our house include -
The inevitable salad: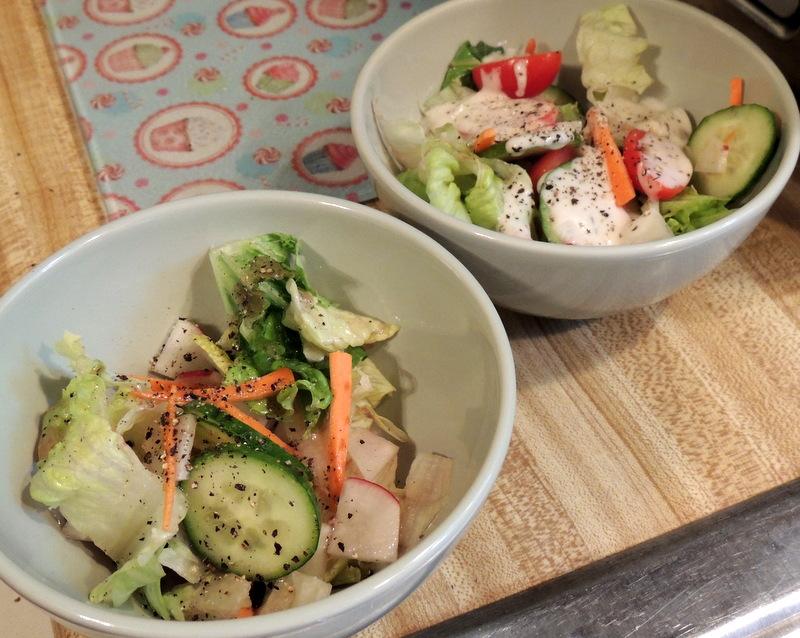 And frozen chicken Kiev and basmati rice: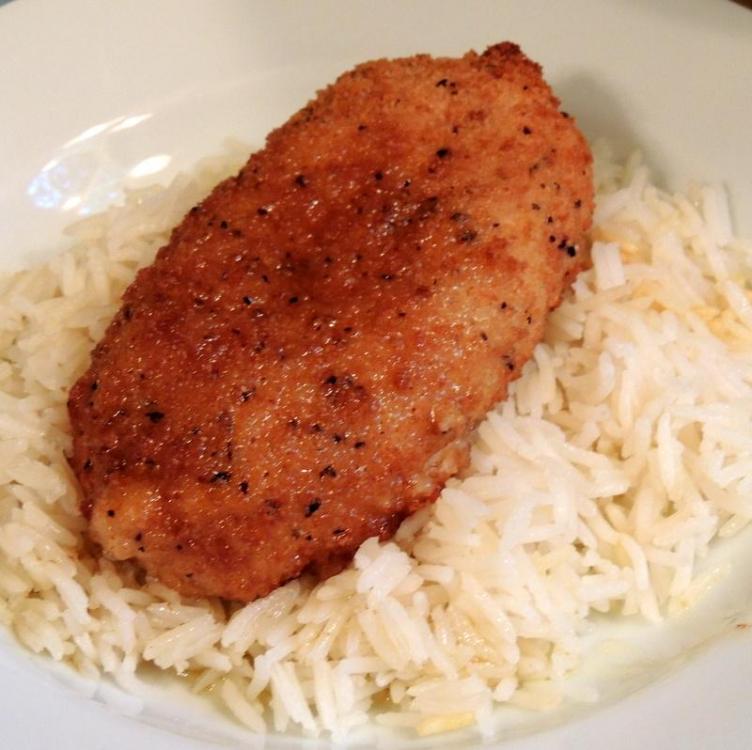 Honestly, I can't see myself making chicken Kiev from scratch again as long as they make this product.  It's quite good and doesn't require any work.  I love to cook, but find stuffing chicken breasts much too fiddley.  Served with some cheddar garlic biscuits left over from a dinner at Red Lobster (a gift card from a very nice person – the only decent part of the meal):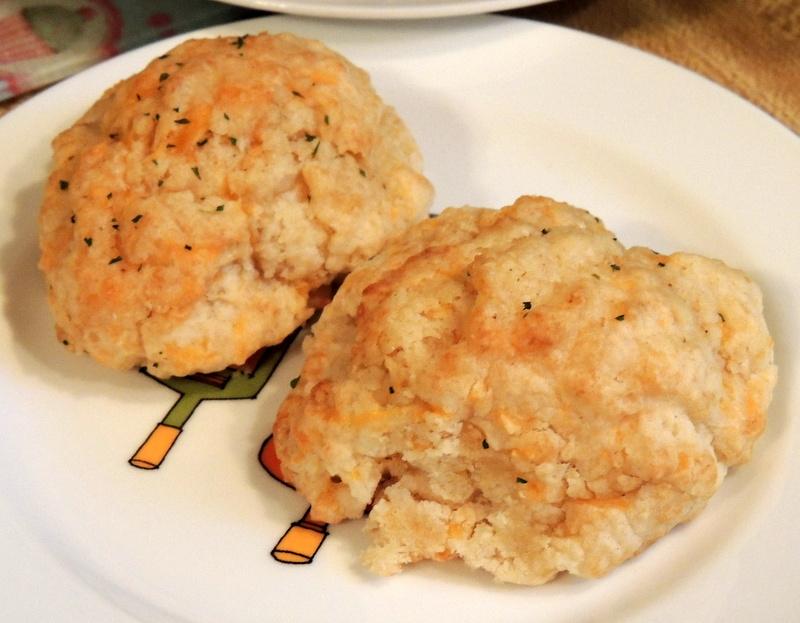 Another night we had some of the adequate tomatoes we've been getting: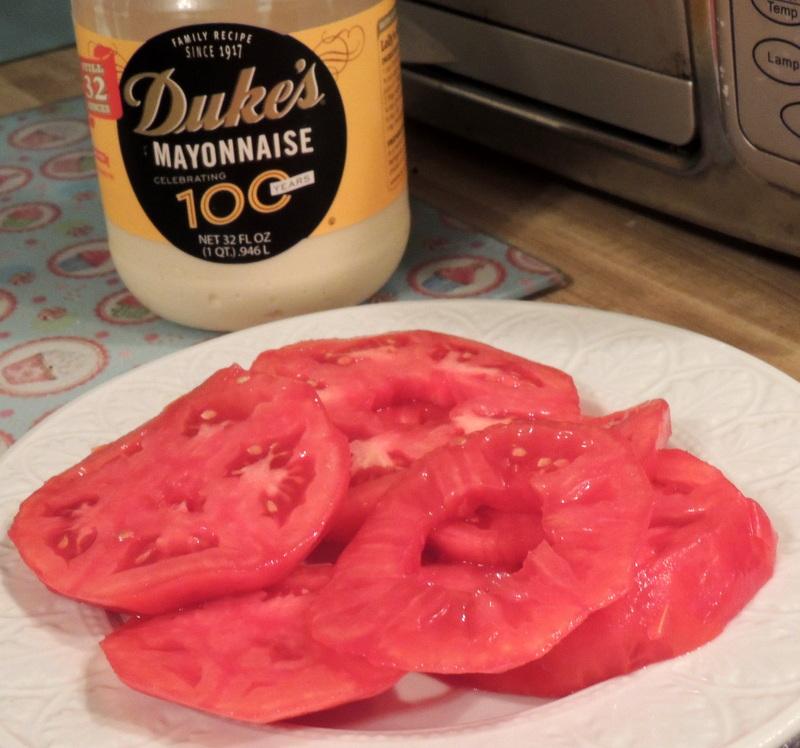 And Sloppy Joes, baked beans and butter beans: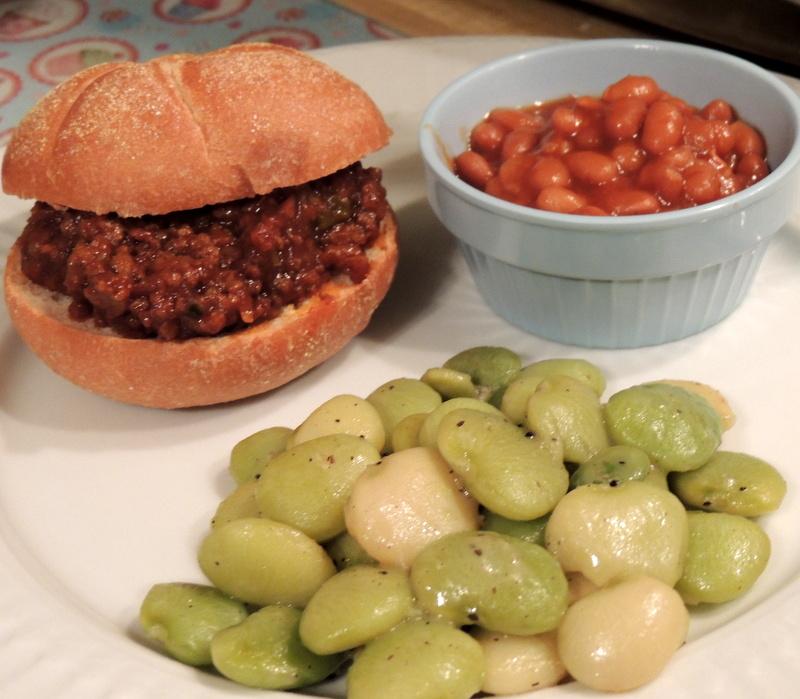 Mr. Kim's birthday dinner - Nibble's before dinner – Belmont Butchery's (our favorite butcher shop) house made pork rillets: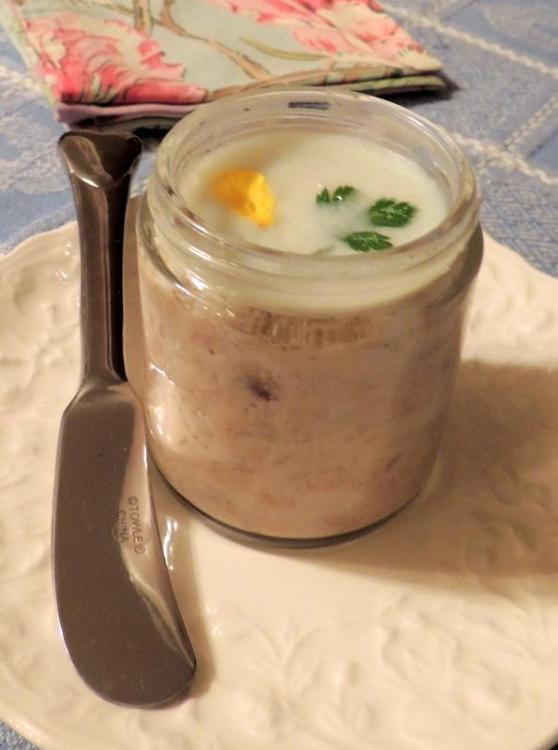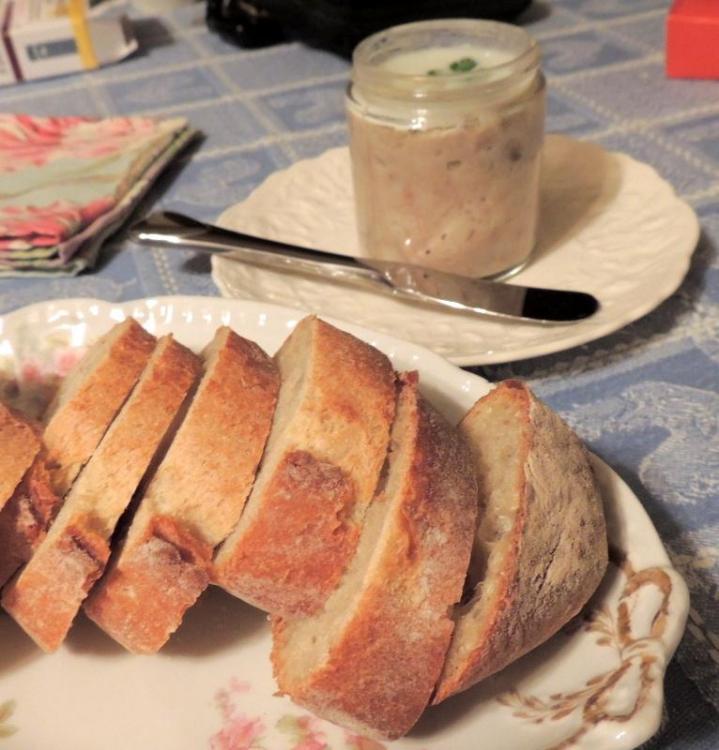 So good!  The first time that I tasted pork rillettes was in NOLA and I couldn't figure out how something that is basically pork and pork fat could be that silky and smooth and not greasy feeling.  I still can't figure it out, but I'm sure glad someone closer than NOLA makes them!
Dinner itself was Roasted Pork Chops, butter beans & Gorgonzola Polenta
Lettuce in cream: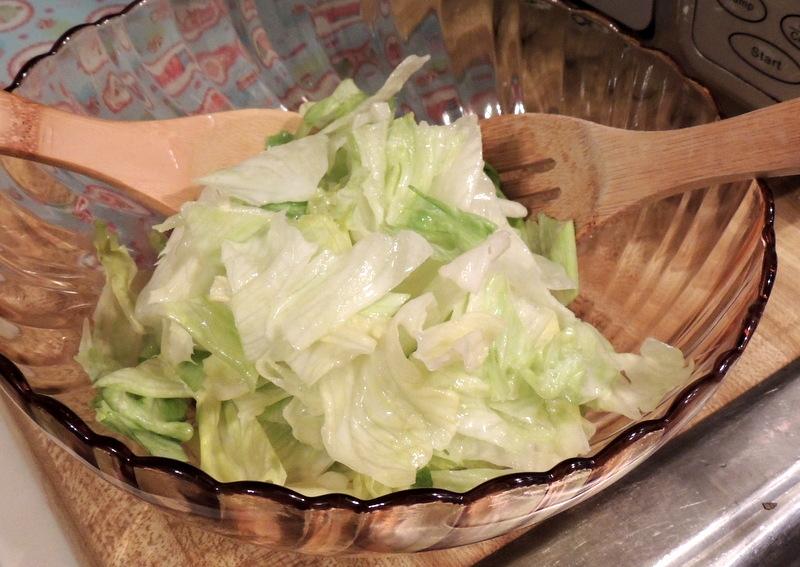 This is a weird salad that I've posted before – iceberg with a dressing made of only cream, white vinegar and sugar.  Shouldn't be as good as it is.
Wine: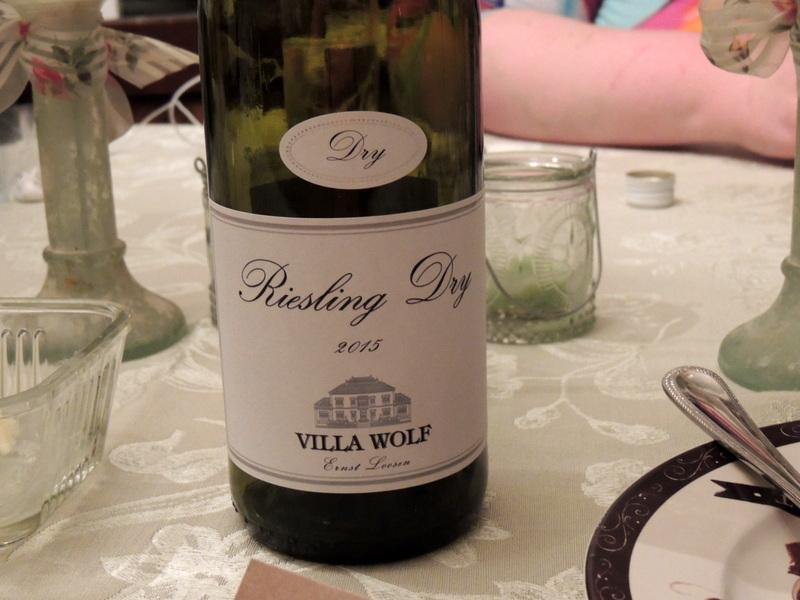 Chocolate cake from Wegman's: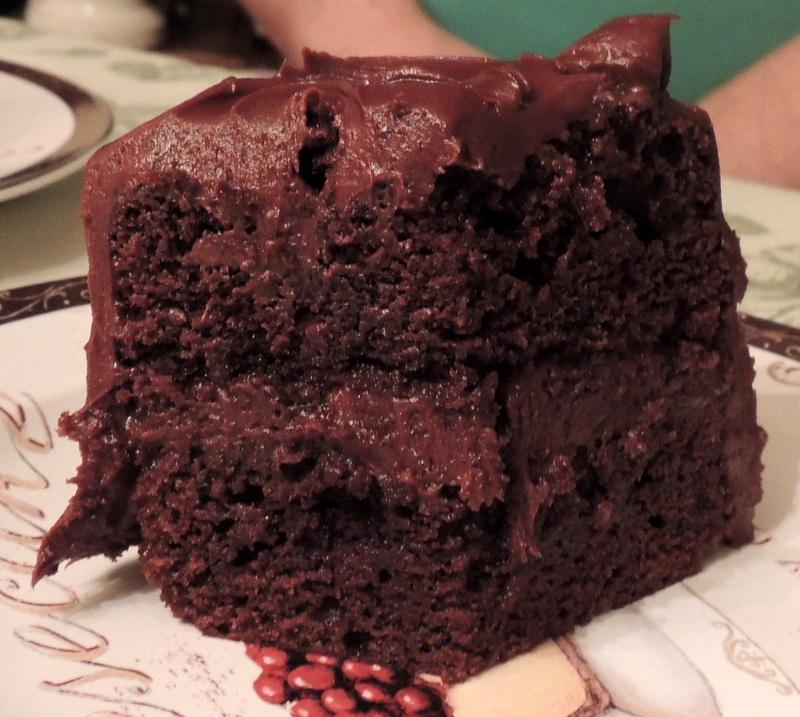 Since we were celebrating with family and friends a few days later, I just bought a cake for the actual day.  It was actually very good.
My MIL made some Gazpacho – she even made some especially for me without bell peppers or jalapenos: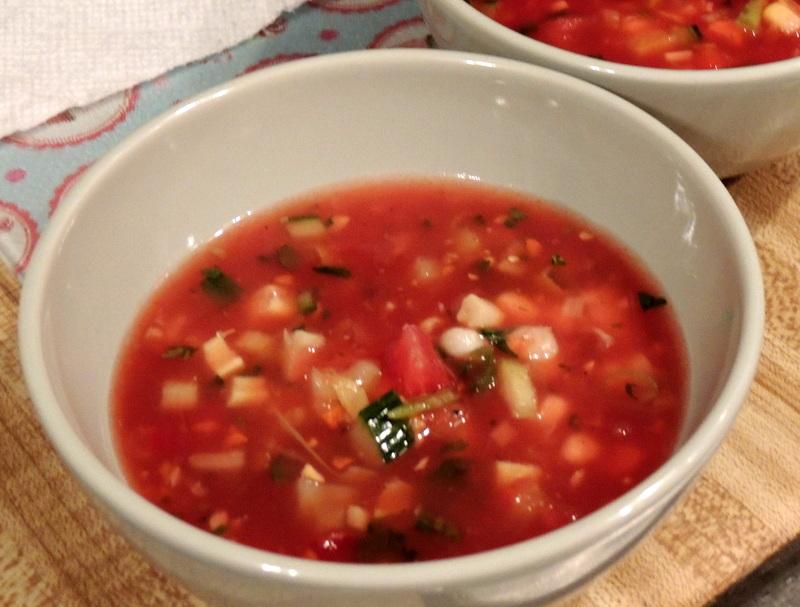 Another night was Anna's Chicken Casserole: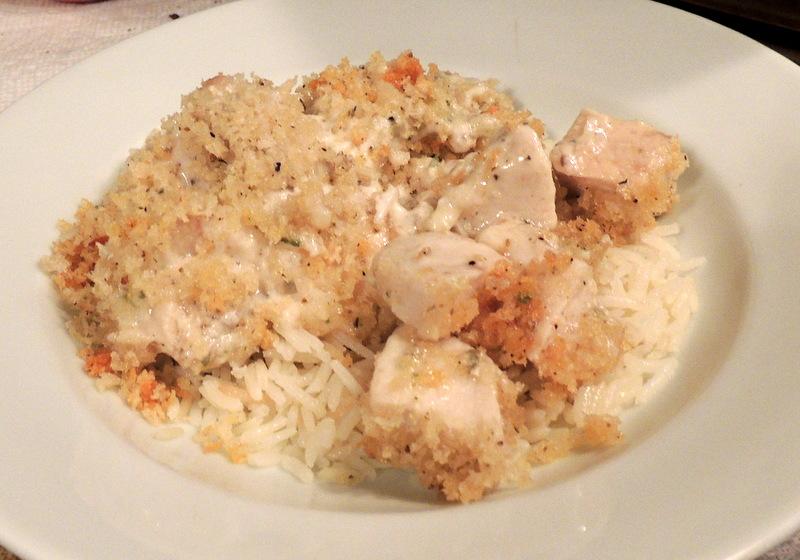 Just a simple creamy chicken dish that my stepmom makes. 
And, of course, a salad:
More of my MIL's gazpacho: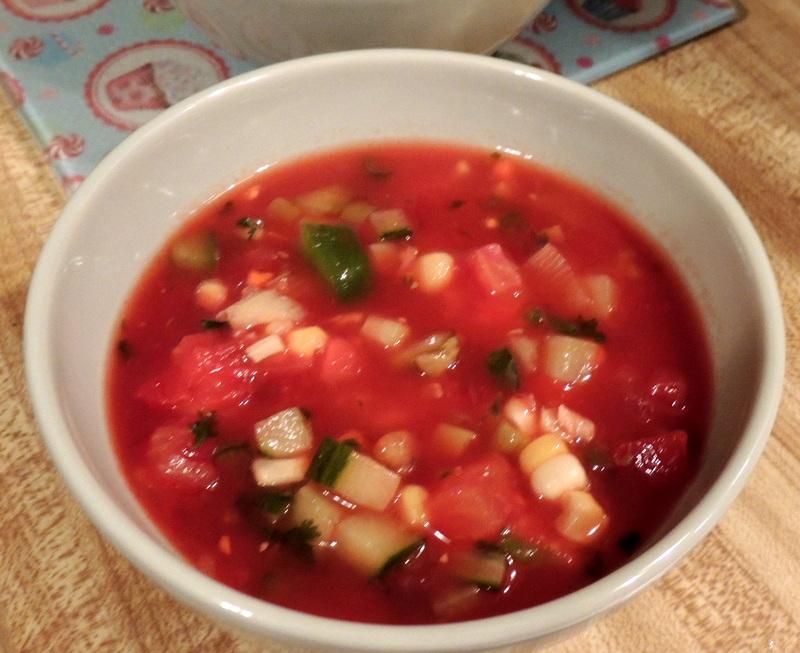 Served with salad and cheese:
Lettuce greens with chicken, peaches and mozzarella.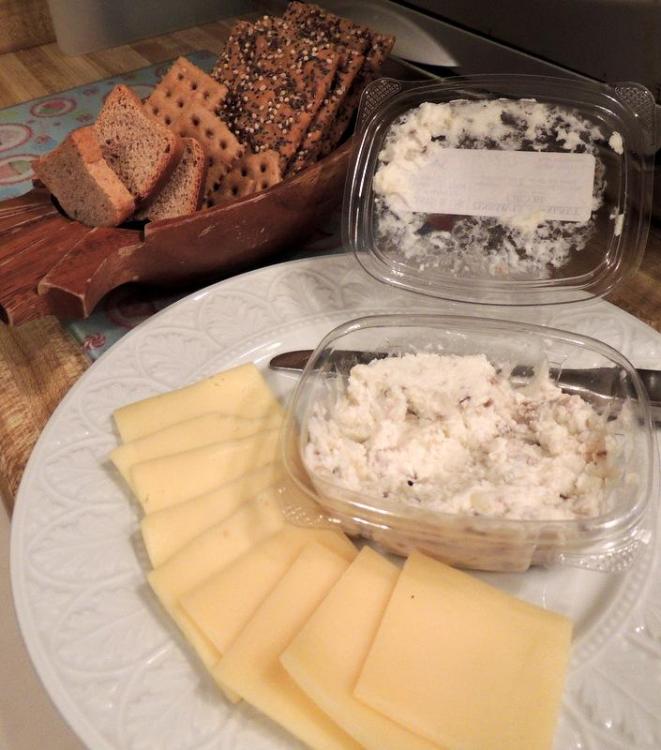 Swiss and Goats R Us Pineapple and Walnut chevre.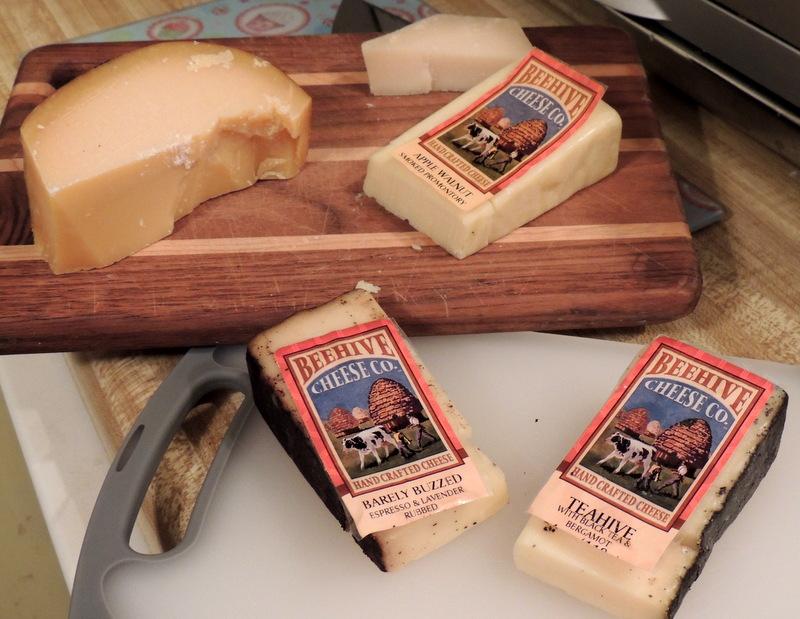 Aged Gouda, Midnight Moon, Apple Walnut, Barely Buzzed, & Teahive.
A dinner after a trip to Reidsville NC to visit grandmother.  Reidsville's BBQ place is called Short Sugar's – open since 1949 and my favorite BBQ.  Nibble before dinner – Short Sugar's pork rinds and Palmetto pimento cheese:
Short Sugar's BBQ w/ slaw, baked beans and fried apples: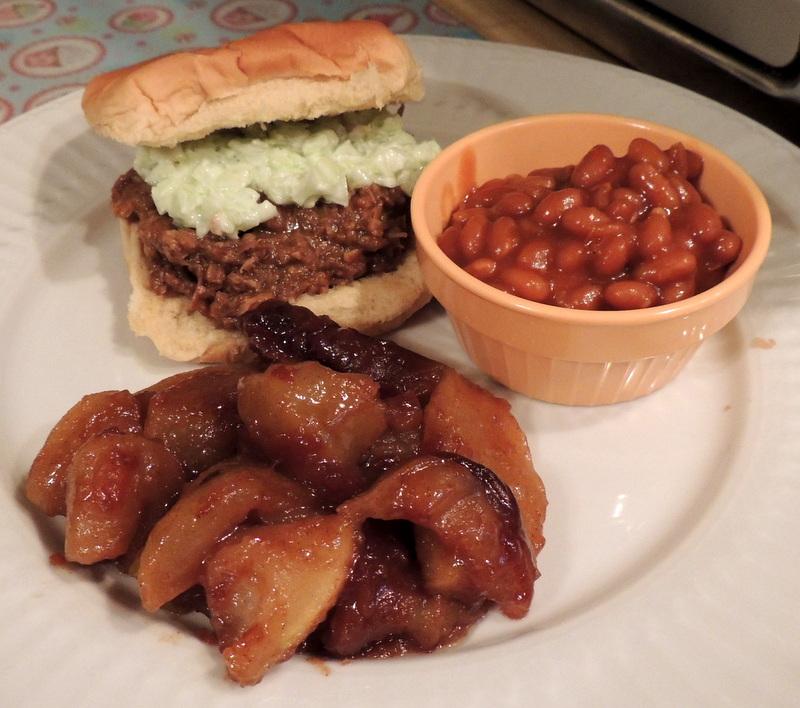 And pickles:

A welcome back dinner for our priest at our church – I made Colleyberry's Shepherd's Pie – a recipe given to me years ago by @Marlene: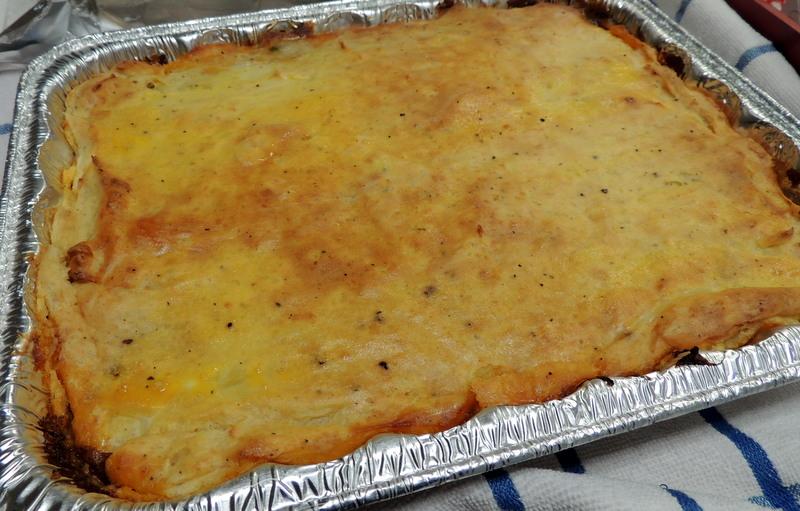 Tonight was Cincinnati chili (frozen Skyline chili) – spaghetti: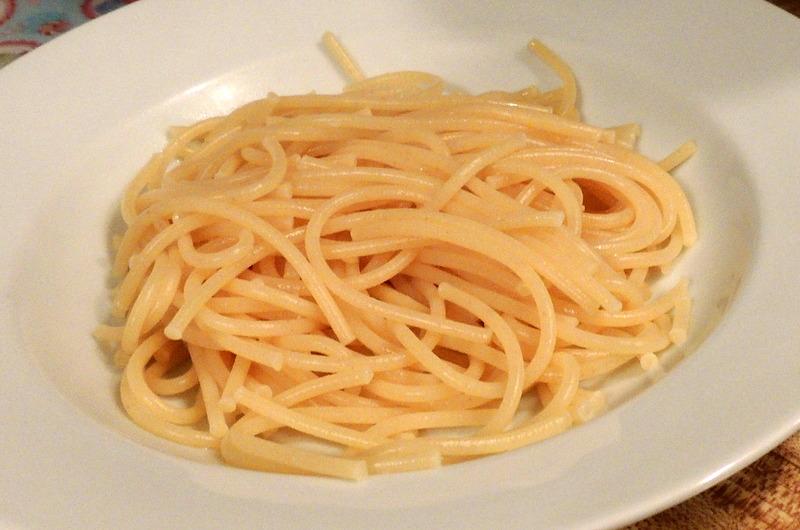 Beans:
Chili:
Cheese and oyster crackers: