So, continuing from last night's debacle of a dinner, I fished the sea bass I had intended cooking then from the fridge, scaled and gutted it, dried it, then made it wet again using Shaoxing wine and salt. Cut three deep slashes across its width on both sides and inserted batons of ginger, green onions and shiitake mushrooms. Stuffed the cavity with more ginger, onion and mushrooms then steamed it.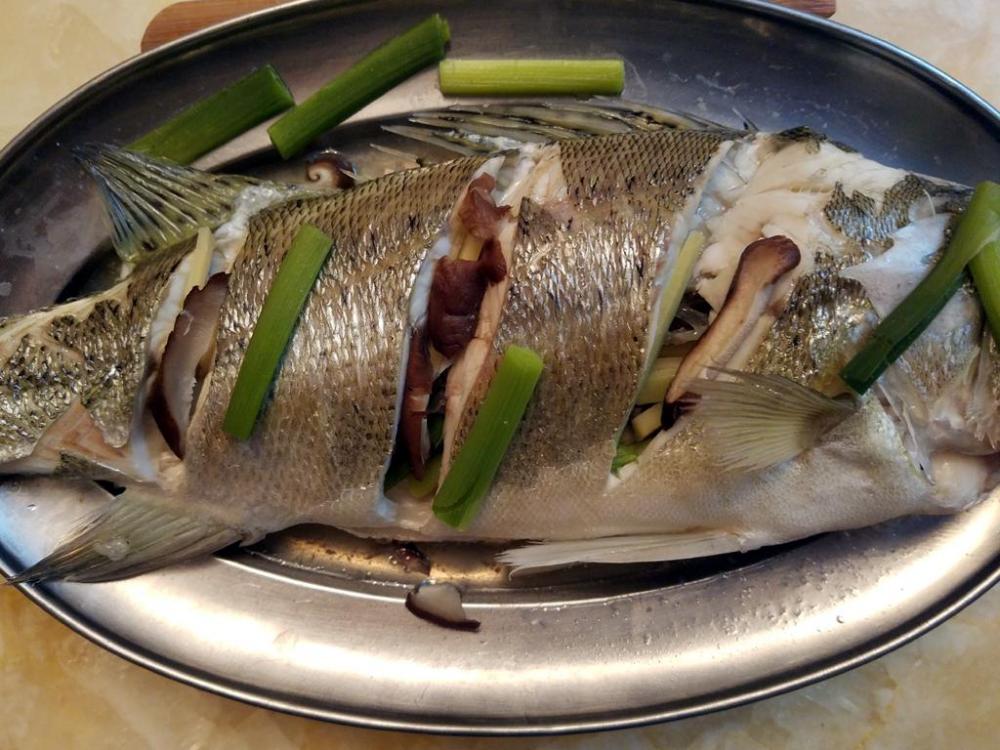 Served with Malabar spinach stir-fried with garlic. And rice. And a chilli, soy sauce, black vinegar dip.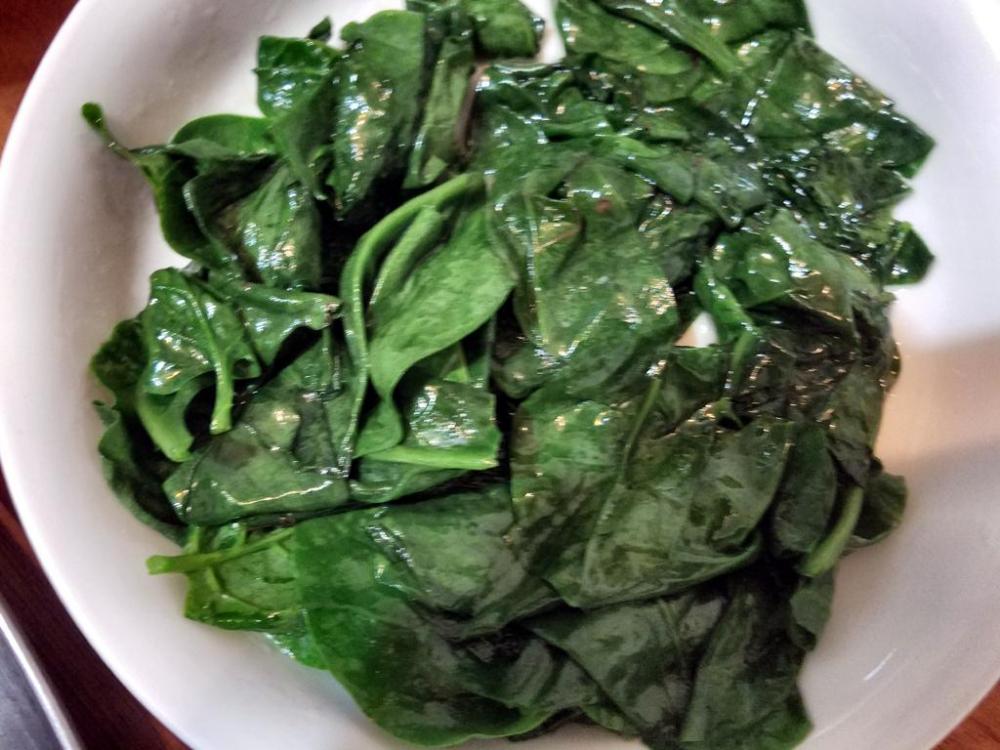 The fish was beautiful despite being 24 hours behind schedule..