On 2/13/2018 at 9:39 AM, chappie said:

Green beans under pressure for 1.5 hours??? 
That kind of got me, too. After 1.5 hours, all I could imagine was a pile of mush. So, yesterday, after finding some nice fresh beans in my little Chinese market, I decided to give it a try. I checked the internet for recipes and found two that sounded logical. One recommended cooking them in water for 1 minute, the other said to steam them for 2 minutes. being a contrarian, I decided to steam them for 3 minutes with NPR release. They had just the right texture but I wished I had stayed with 2 minutes because I wanted to reheat them in a skillet with a vinaigrette of crispy Serano ham, bacon fat and vinegar. That one minute over was just too much for my taste.
Fresh beans ready to steam.
Fresh from the instant pot. There was no crunch to them at all.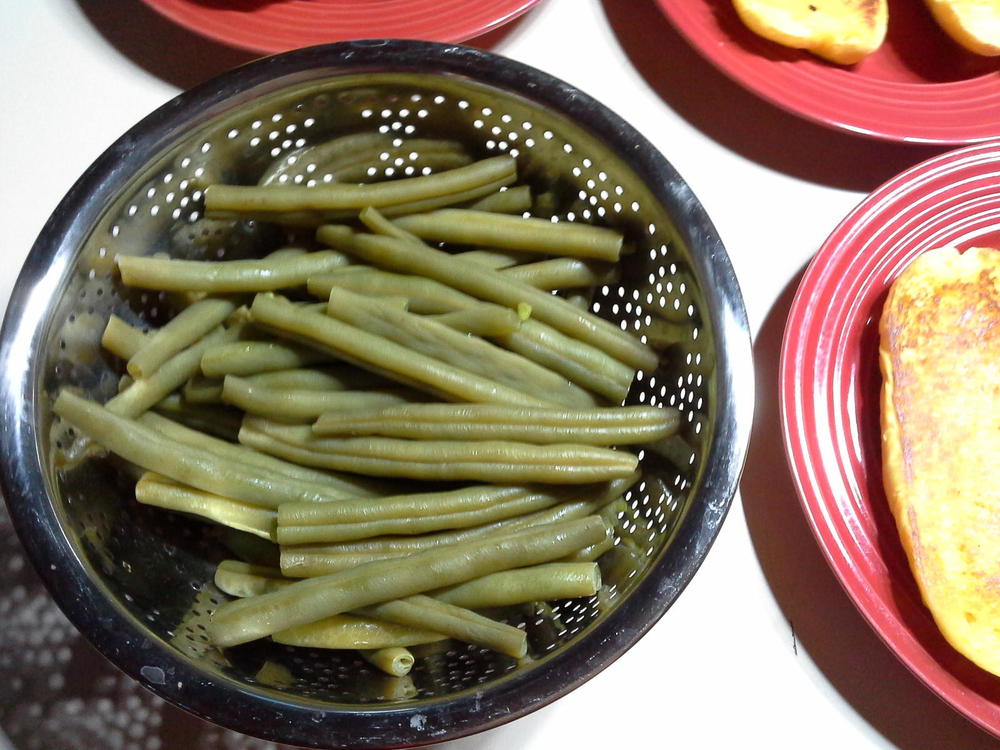 Finished dish with crispy ham and vinaigrette. They were delicious.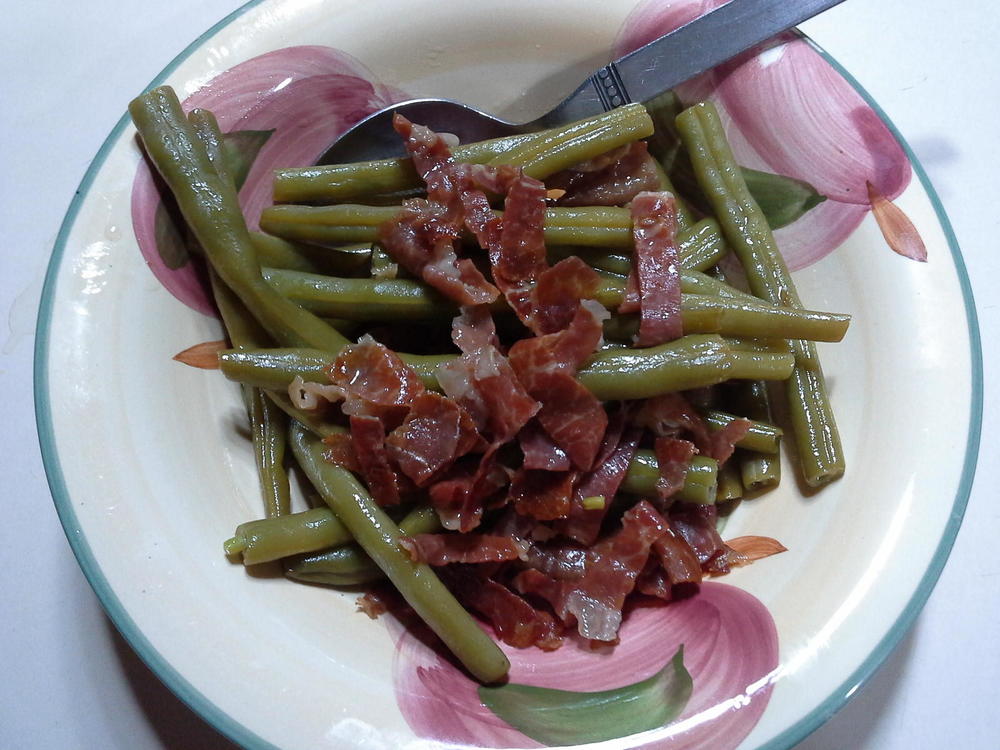 Dessert that night, was an orange bread pudding made from some leftover Moroccan orange cake. Here it is, fresh from the instant pot.