Im not not a big fan of Ham & Eggs.
however , as its Easter , hams have been on sale.
I pick up a Carando boneless spiral sliced ham   as it was attractively priced at $ 1.99./lbs   usually $ 3.99 /lbs
I was surprised at its quality :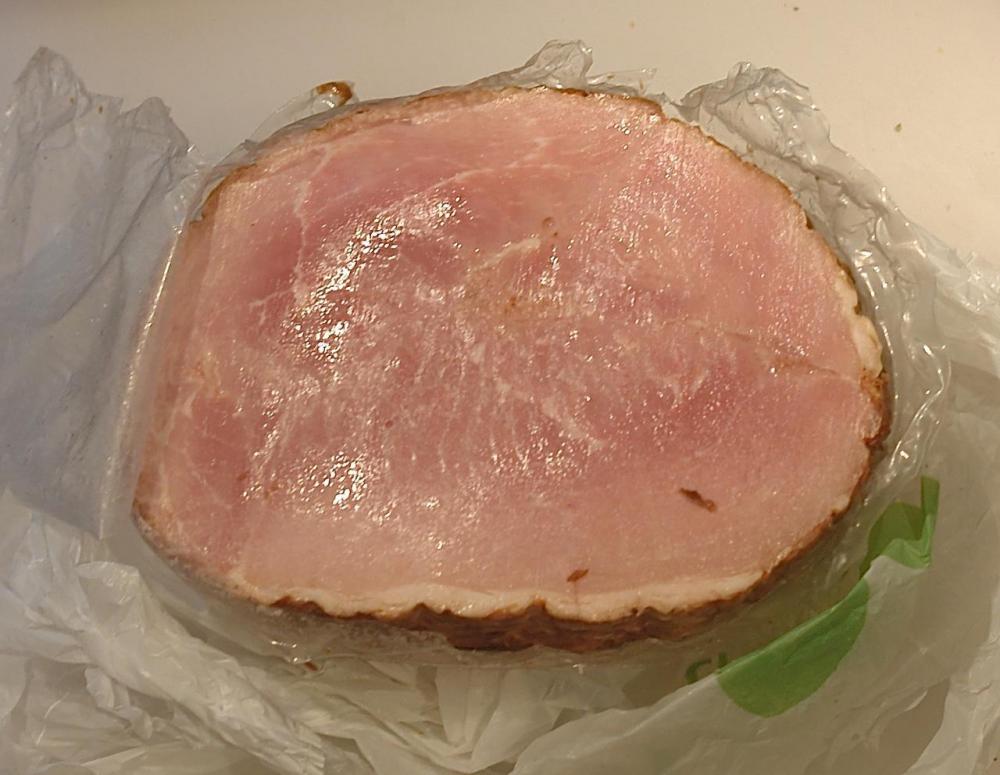 and it was flat cut , not spiral.  no matter.
i soak the slices I use in ice water for a bit to remove some of the salt.  this ham was not massively salty.  none the less  ....
I use ice water rather than warm to keep the fat in the ham.  don't really know if this matters.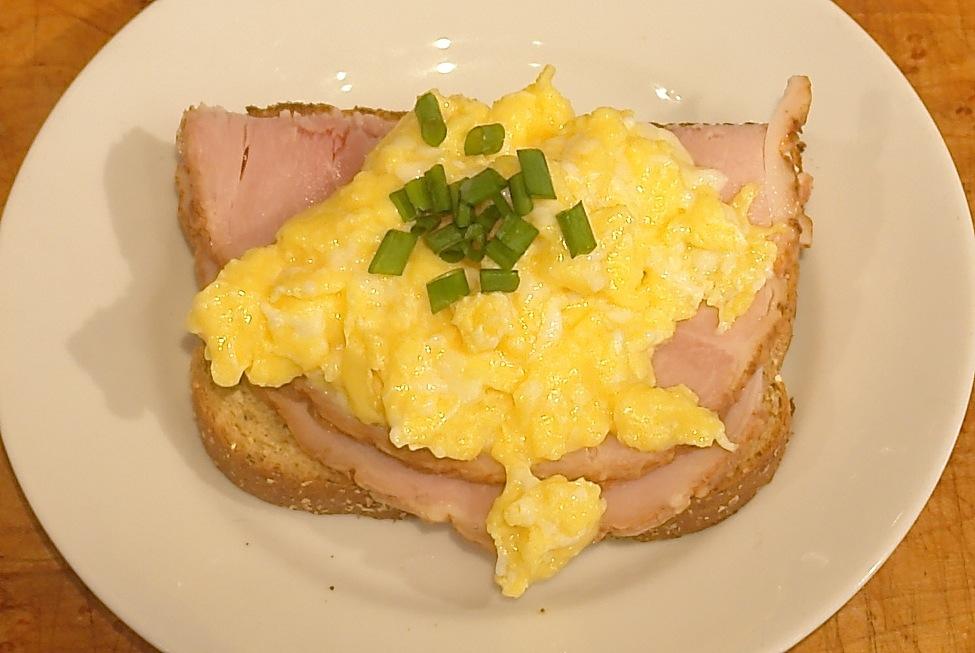 H&Eggs     it was good
but this ham makes a much better   Ham & ( melted ) Swiss sandwich.   I freeze what I don't use right away.