Today Kerry and I wanted to do a bit of grocery shopping at Marilou's so since we were in Burlington we decided to have lunch at one of our favourite places, Sakai.
 We shared three appetizers.
 Salad for each of us of course.  
 Shrimp and vegetable tempura.
 Beef sashimi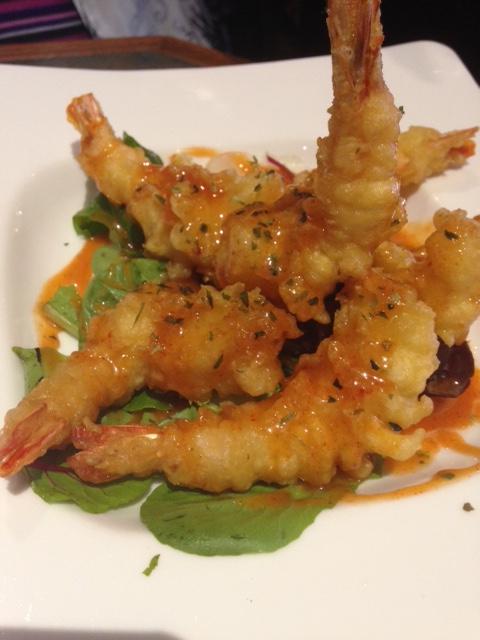 Rock shrimp.