Today Kerry took me out for a birthday lunch.   I chose the restaurant:  Miso Sushi & Tapas  on the Lakeshore in Oakville.
 We shared a variety of dishes.  Kerry drank green tea and I had some hot sake.  They had a sake list the likes of which I have never seen in my life and their bar seemed pretty well stocked too.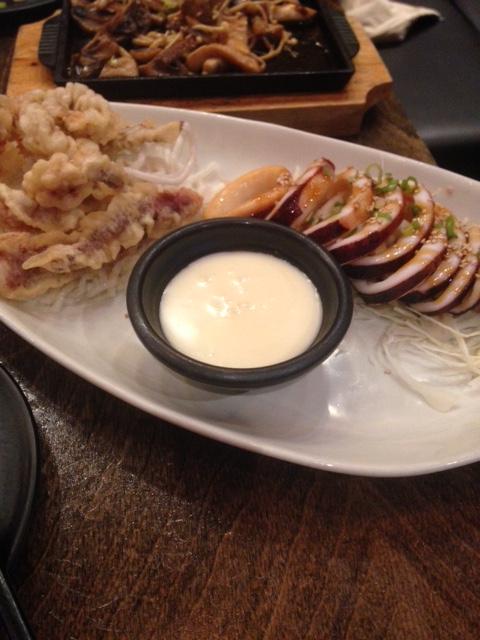 Miso Calamari.  Whole squid half deep fried, half grilled.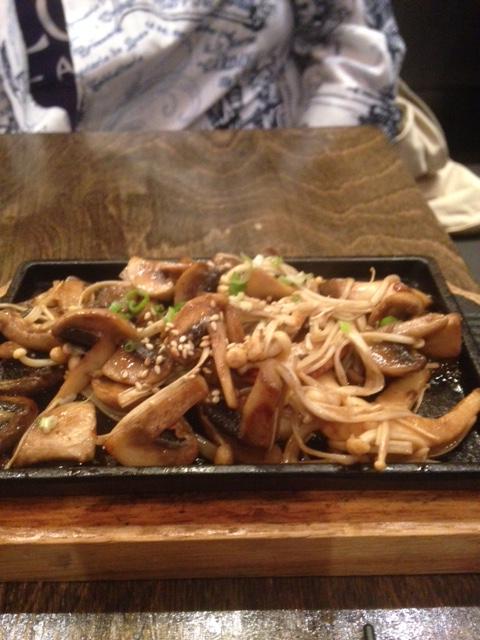 Mushroom butter Yaki:  an assortment of mushrooms sautéed in butter.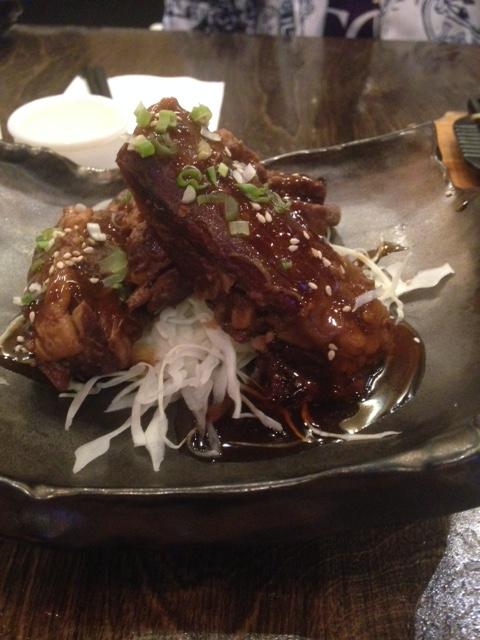 Pork Rib Kakuni: slow braised  (24 hour)  pork rib with a kick of spicy Japanese mustard.
Yam Tempura:  deep fried sweet potato tempura roll.
 Double Shrimp Rock Roll:. Shrimp tempura, cucumber, avocado, with "rock" sauce topped with Shrimp Rock. (normally has crab in it but we asked them to leave it out).