One of my lady friends and I went down to Galveston this morning, took the ferry to the Bolivar Peninsula and drove to High Island to see the nesting birds at Houston Audubon's Smith Oaks Rookery. On our way back, we stopped for lunch at the Stingaree Restaurant.
I had my usual Charbroiled Gulf Shrimp with Fries...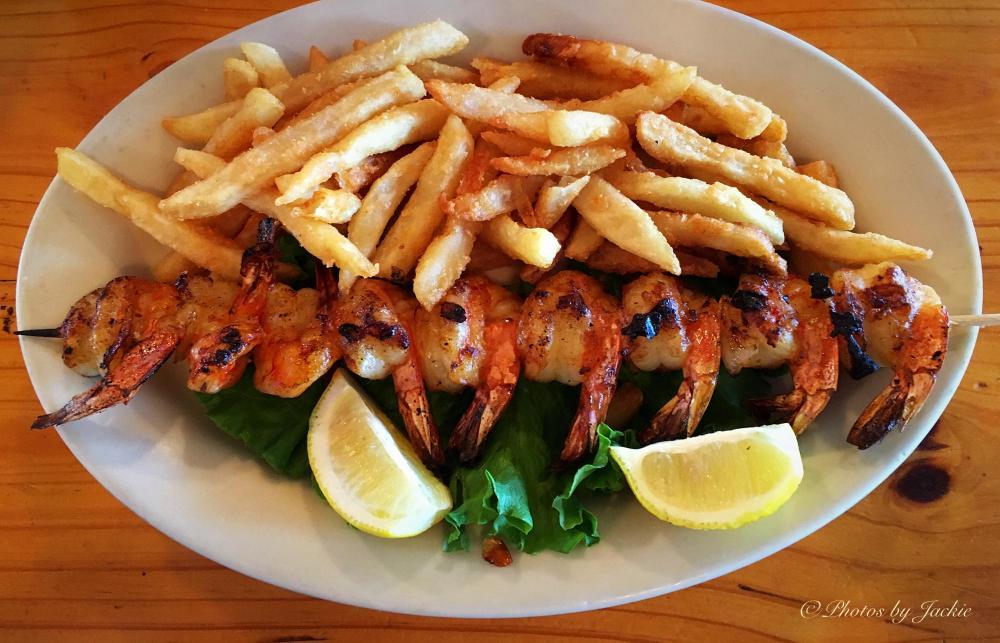 ...and my lady friend had a combo of Fried Catfish and Boiled Shrimp.