I have a sous vide question, and I hope this is a good place to ask it.
Yesterday, I cooked a chicken leg quarter SV from frozen for 2 hours @ 160 F. When I took the chicken out of the water, the juices inside were blood-red (see picture). I know that this is myoglobin and the chicken tasted just fine. However, I was wondering why this happened as I've never seen it before. I've cooked other leg quarters SV as well, and in fact, some of the other quarters were from the exact same package as this one. I believe I cooked those other quarters at slightly higher temps (165 F instead of 160 F). Also, this quarter was in the freezer for about four months prior to cooking.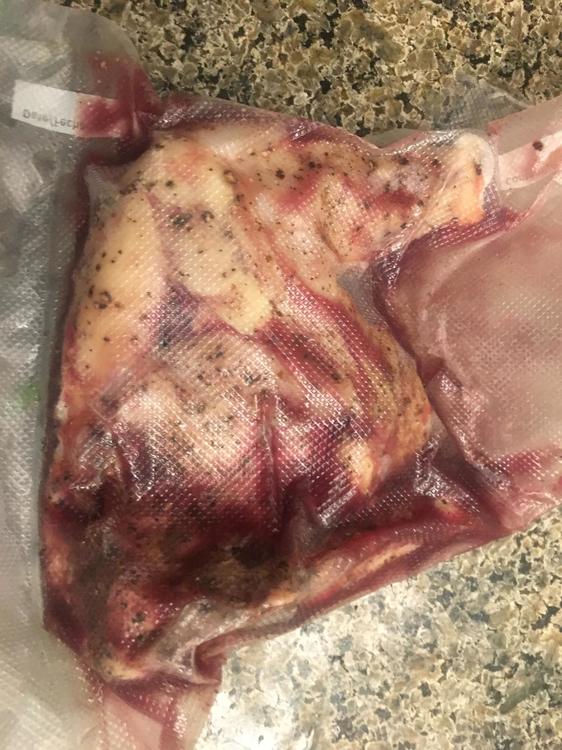 Any idea why the juices turned red? Cooking temp? Freezer storage? Happenstance?