Today's breakfast was a riff on the Country Ham--Wrapped and Roasted Peaches from Deep Run Roots p 456.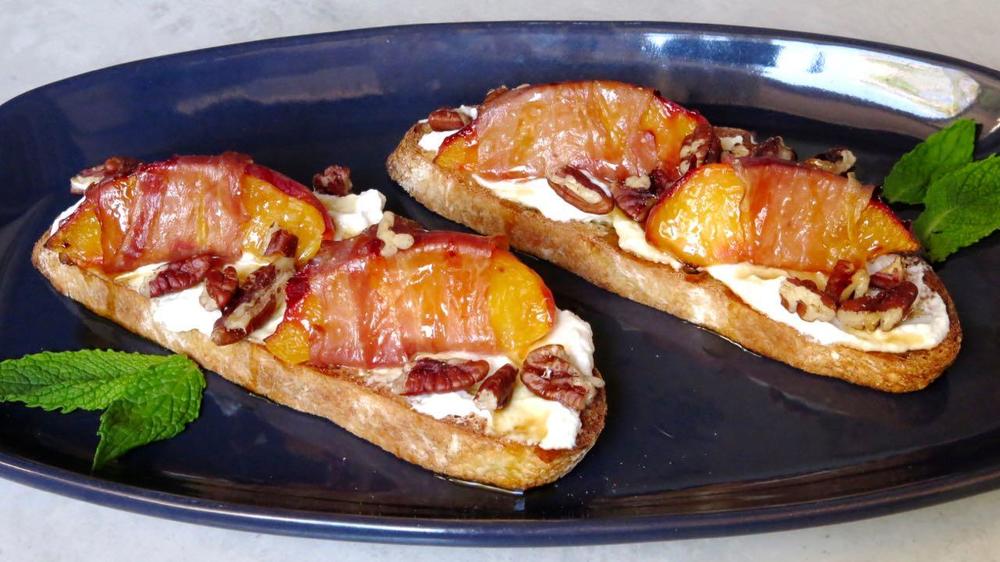 I've made these before, as written except for subbing prosciutto for the thin-sliced country ham.  The wrapped and roasted peaches are served on a pool of gingered goat cheese, drizzled with balsamic honey and sprinkled with pecans. 
For this round, I spread the gingered goat cheese on toast.  I suppose it's a little more luxurious without the bread but this did seem a little more breakfast-like 🙃!