Cumin-Crusted Pork Belly with Sweet and Sour Beet Bottoms and Tops: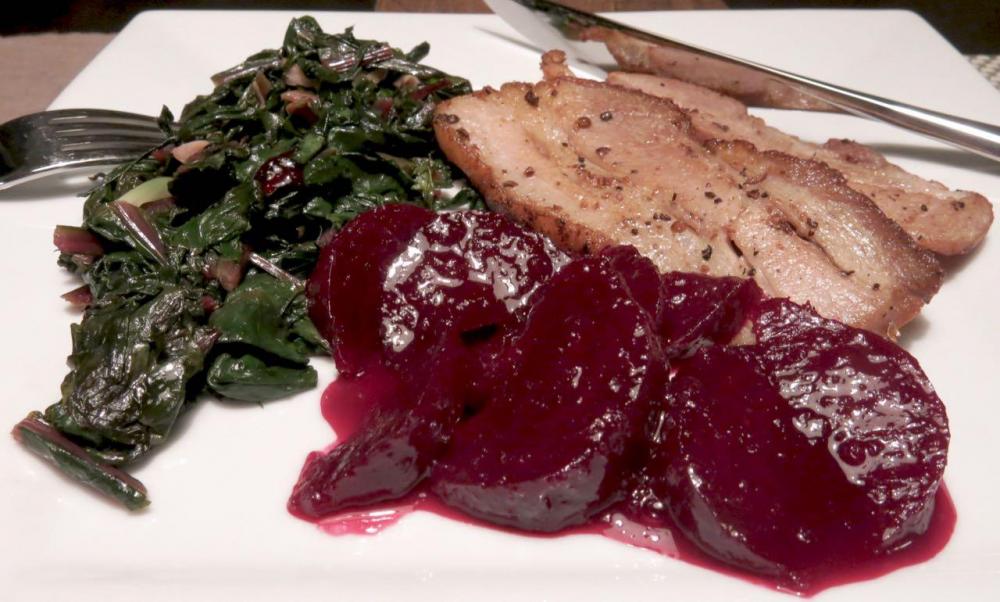 Great combination of flavors here with the cumin-cardamon-mustard seasoning on the pork, garlicky, slightly bitter and astringent greens and sweet/sour orange-glazed beet roots.
At first bite, I thought the beet roots were awfully sweet but they grew on me over the course of the meal.  Still, when I make it again (and I will) I'll probably use 1/3 to 1/2 of the amount of honey specified, depending on the sweetness of the oranges.  Today, I used some very sweet cara cara oranges.