We live within a half mile drive of 2 Indian casinos, Foxwoods and Mohegan Sun. Each has a few restaurants that are interesting and each has a buffet of some sort. They are not world class and do not have the competition level as those in Las Vegas, but every few months, we will decide to pay a visit. Some years ago and quite by accident, we discovered that if you get into the $10 breakfast queue at Mohegan Sun, Seasons Buffet at 10:30 am, by the time you are seated, the buffet changes over to the more expensive and broader menu, lunch service. That is what we did yesterday. I do not like wasting food and cannot eat a whole lot at one time nor do I like being uncomfortably full, so I only put items on my plate that I know I will finish. Here is a smattering of what we had:
Cheese Omelet with bacon
Perogies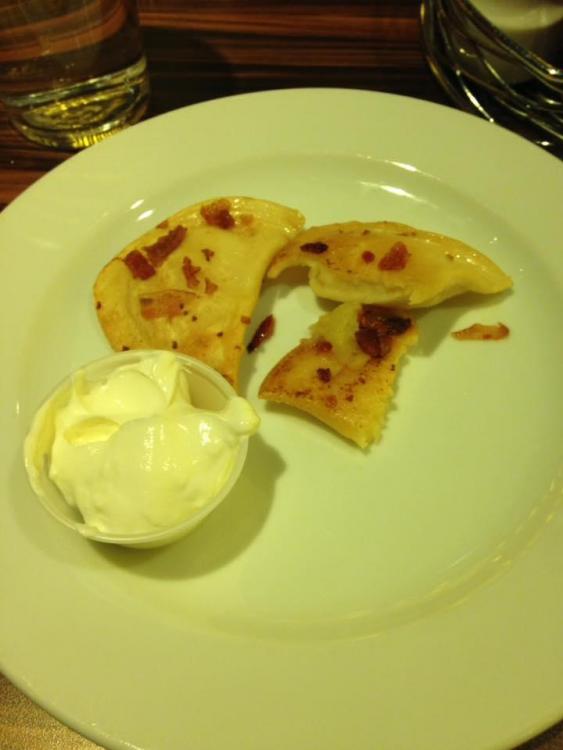 Clam Chowder and Fried Shrimp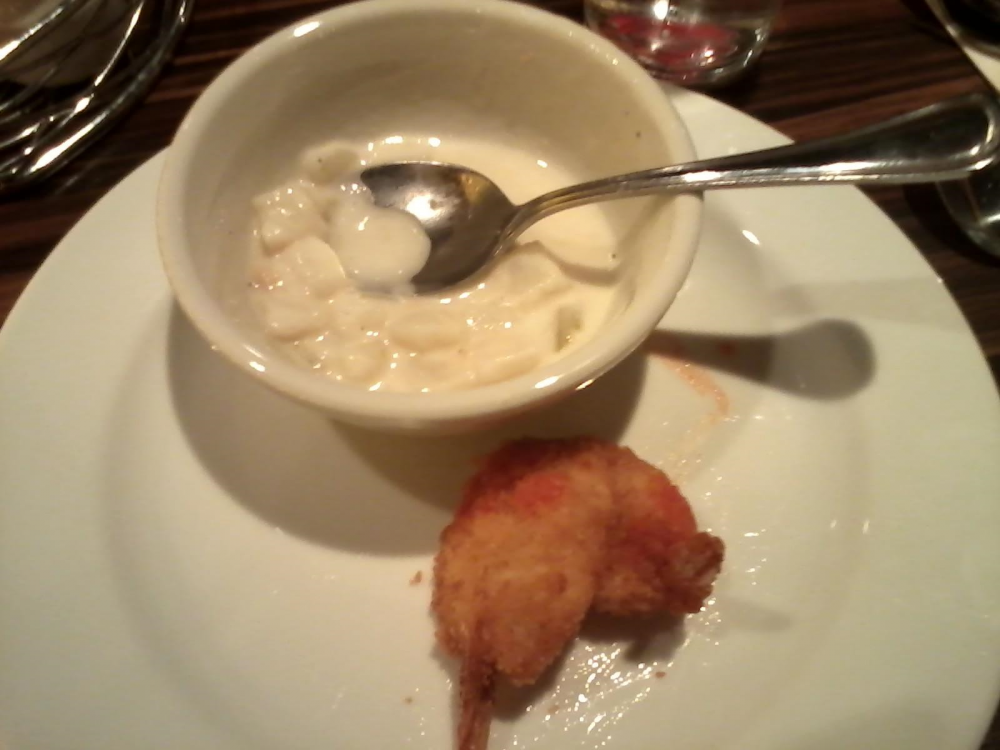 Lobster Bisque and a few more Fried Shrimp
Oysters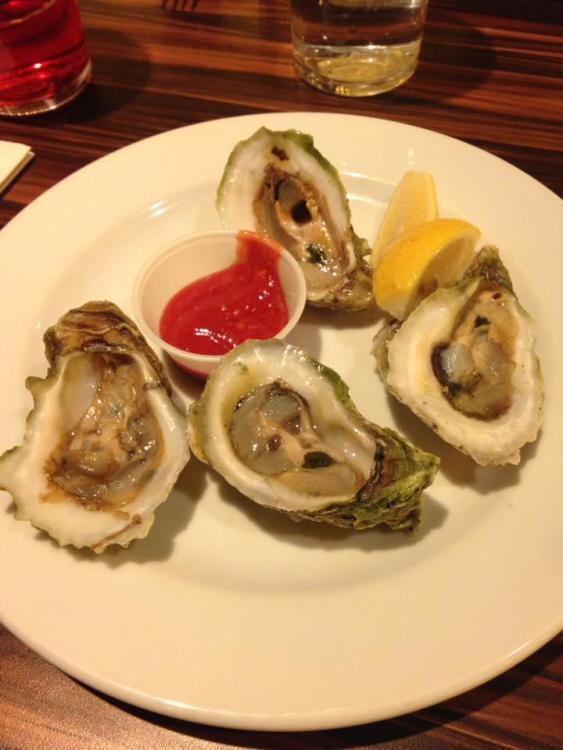 Lobster Mac & Cheese, a BBQ Rib, Crab Rangoon, a Gioza and Mac Salad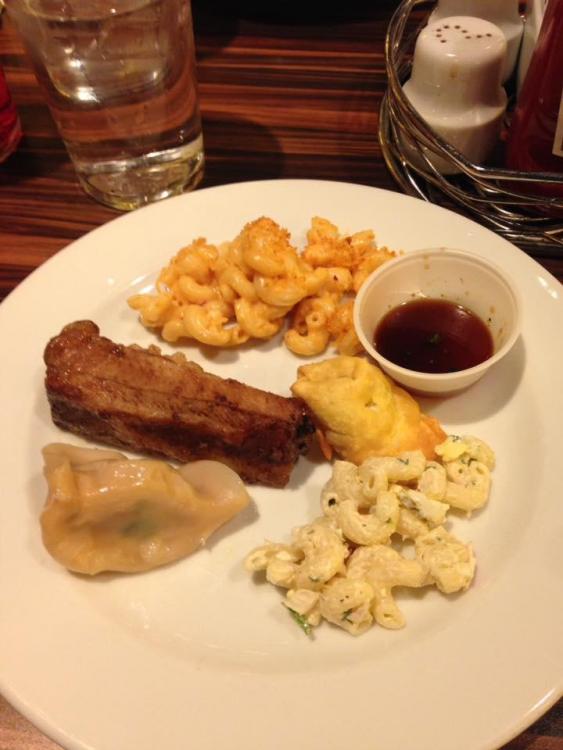 Sushi and a Gioza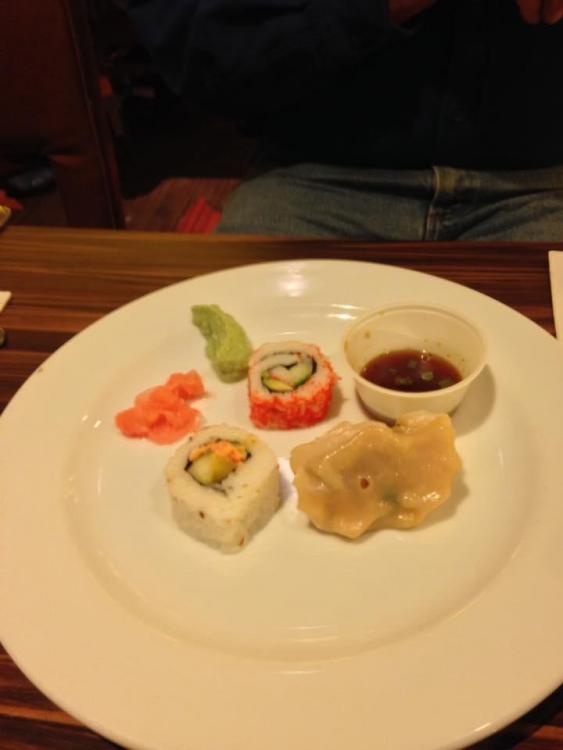 and the beginning of the end, Watermelon.
Let me add that people watching at a buffet is also always on the menu.
HC