21 hours ago, JoNorvelleWalker said:

I hope at least the store offered some small kindness towards you.  I couldn't fault anyone but myself.
@JoNorvelleWalker,  I got up as quick as I could so no one saw me.  I did mention it to the first employee I saw so that she could clean up the cherry and the skid marks.  
Made two 500g flour batches of sourdough on Saturday.  One batch went into Sunday's pizzas and I pulled the second one out late this morning
and baked this afternoon.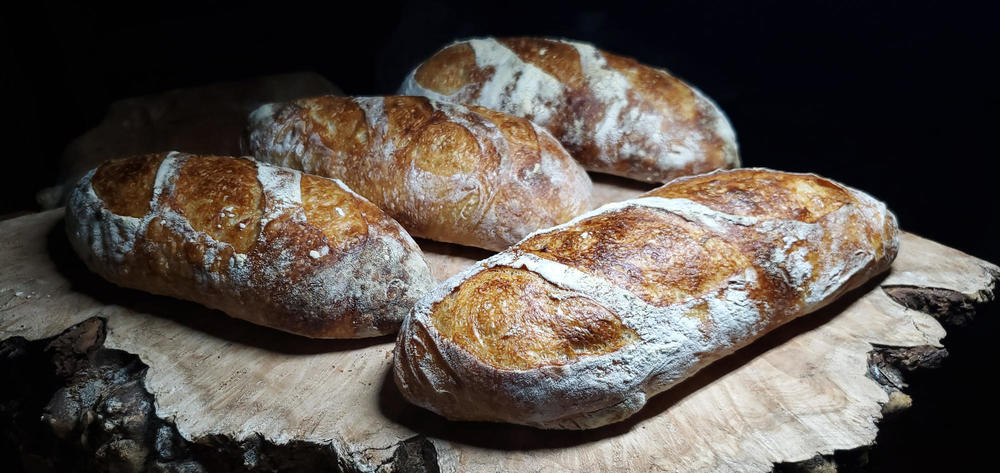 Four small sourdough baguettes. Each one was started in the CSO on a stone, Bread setting and after 10 minutes moved to the stone in the Oster for another 10 minutes. 
Cuts the total baking time of four loaves down by half and I still get the benefit of the steam.