I spent most of today at Kitano Tenmangu shrine in Kyoto, for their once-a-month antique and flea market. Lots of food, too!
I took video too: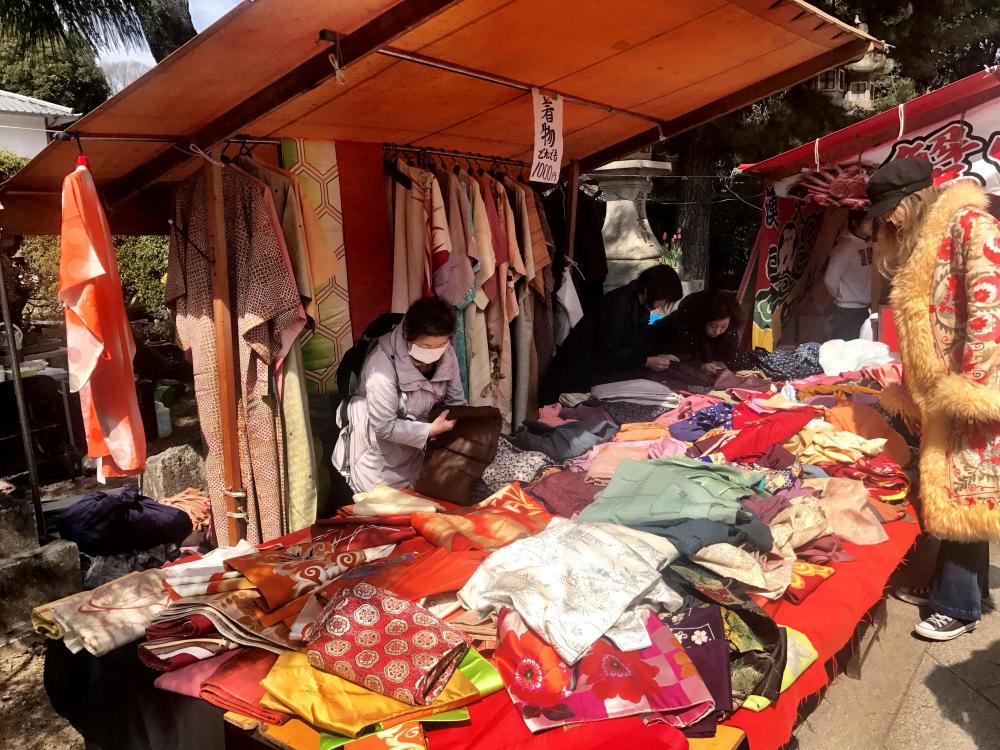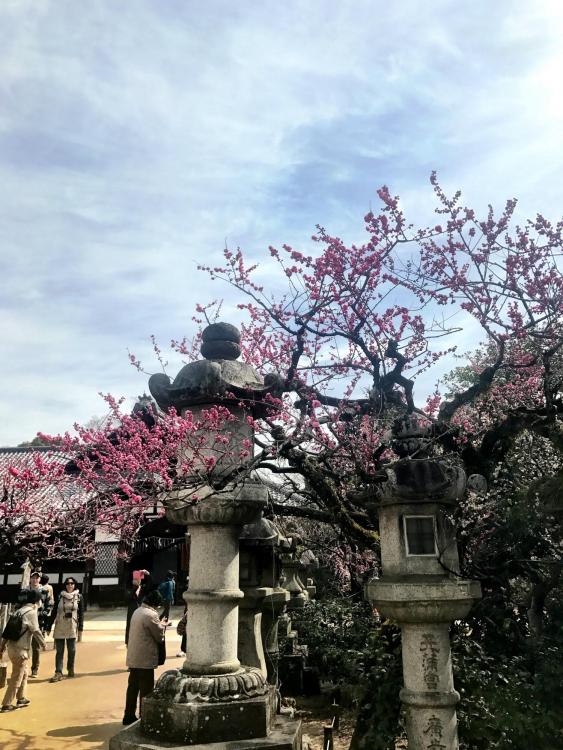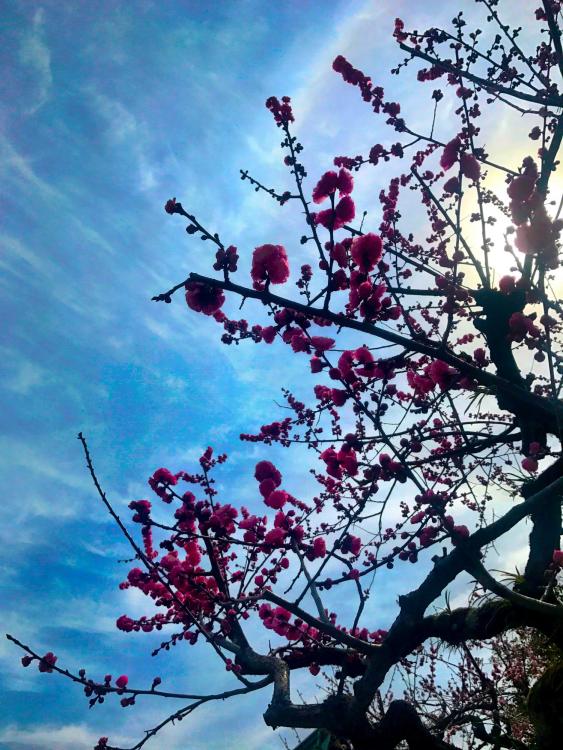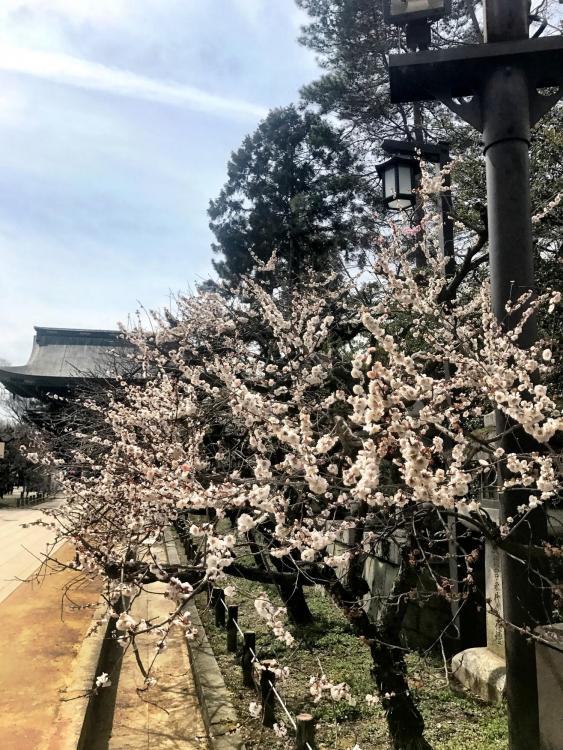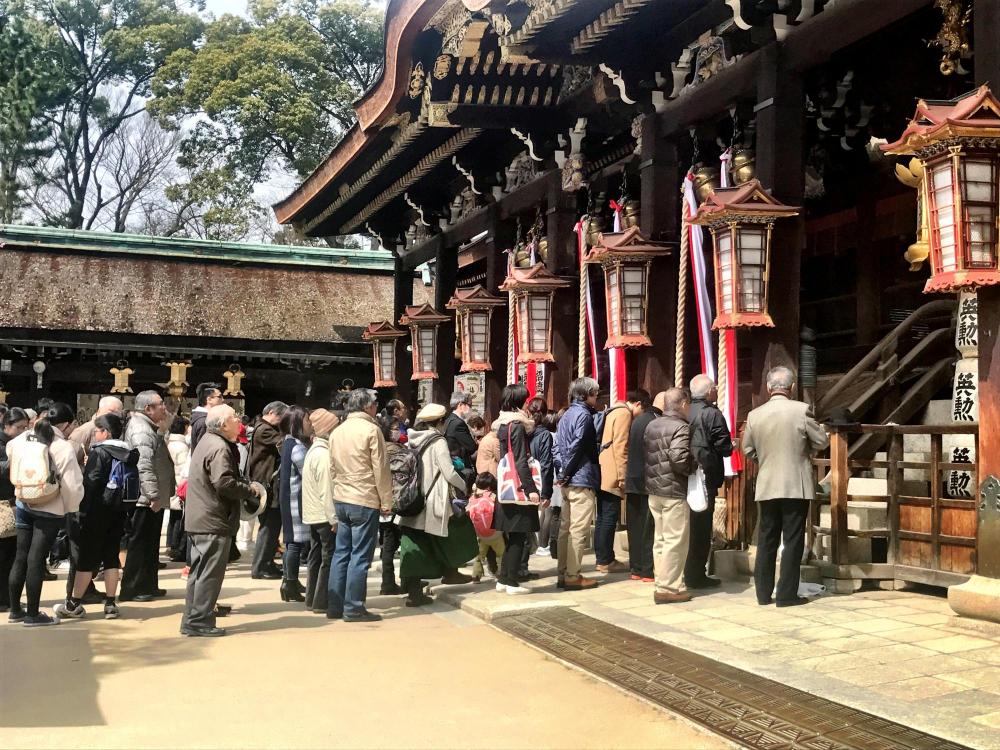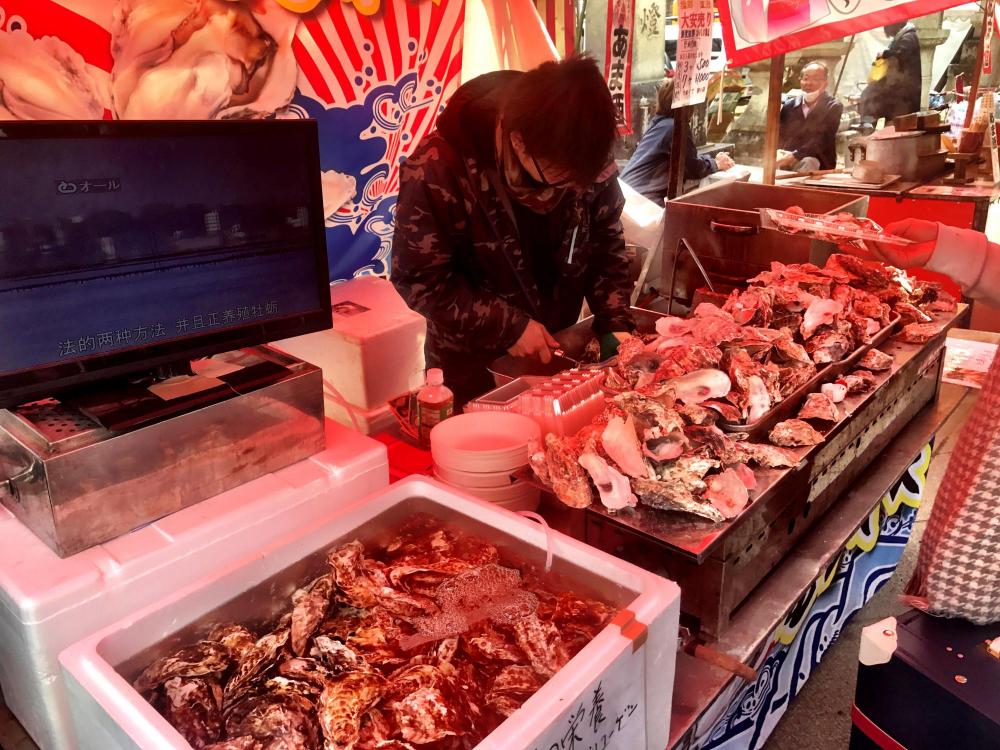 Sweet hot rice sake dosed with fresh ginger: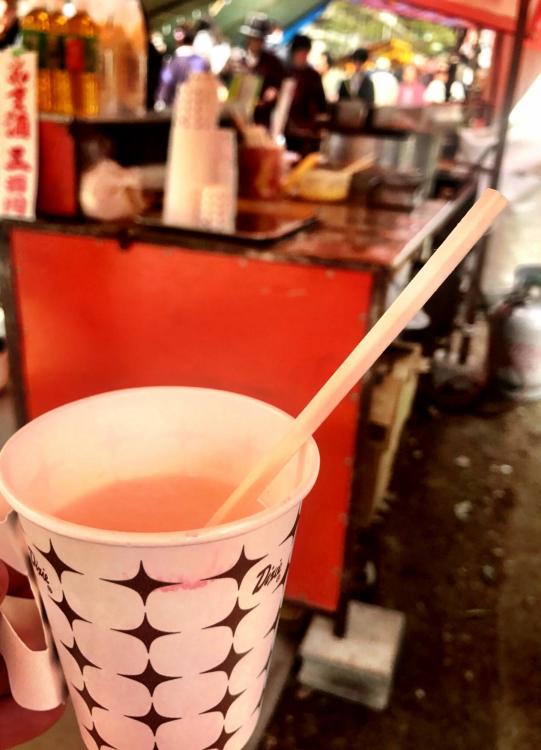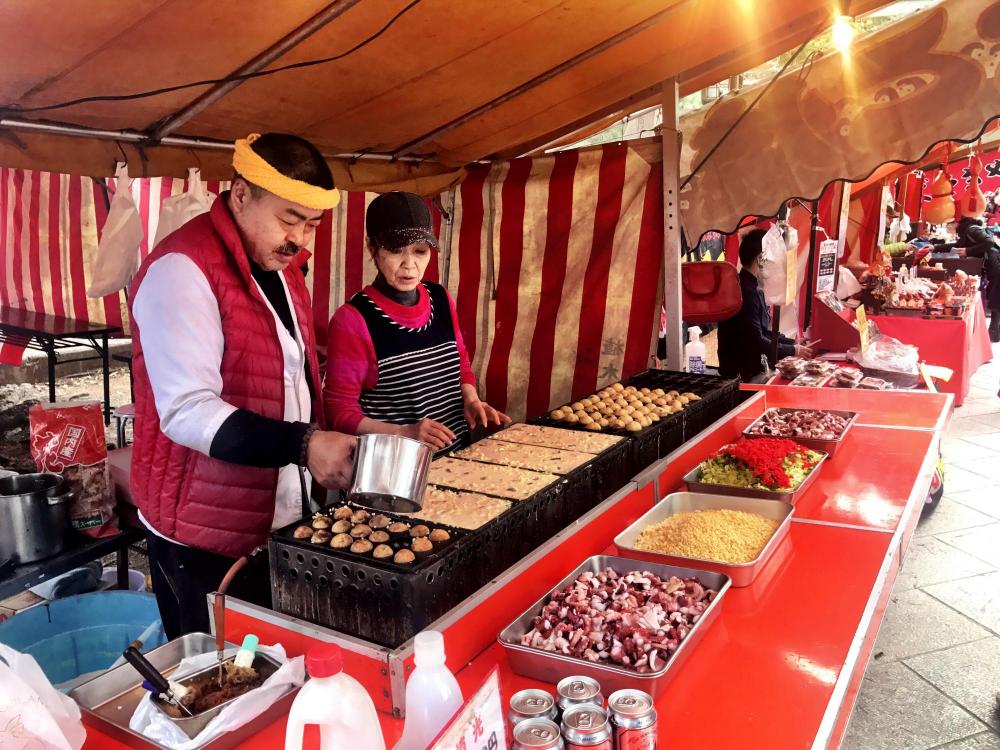 Crystallized ginger: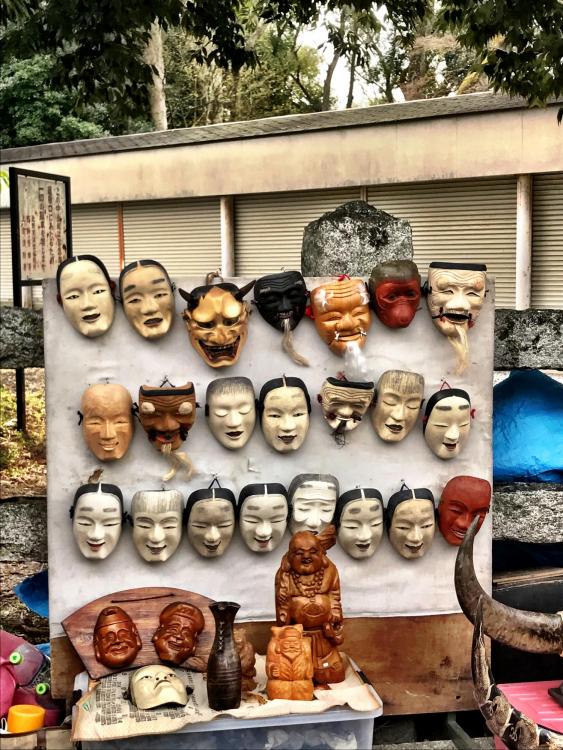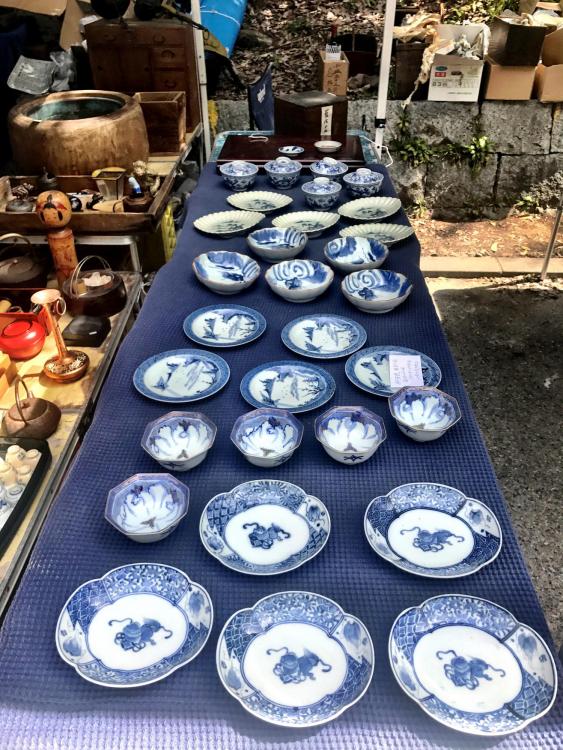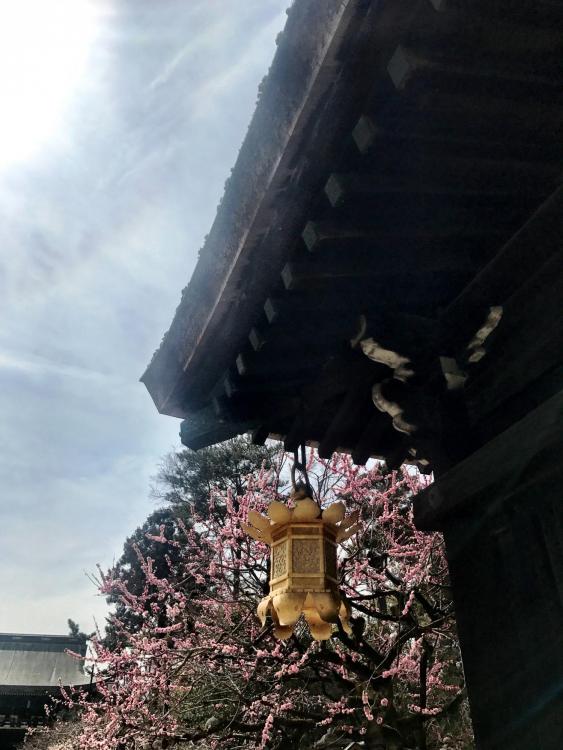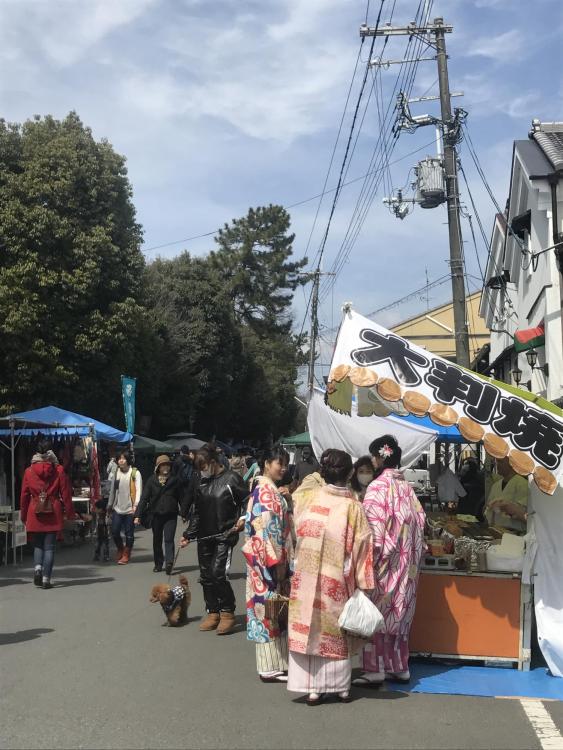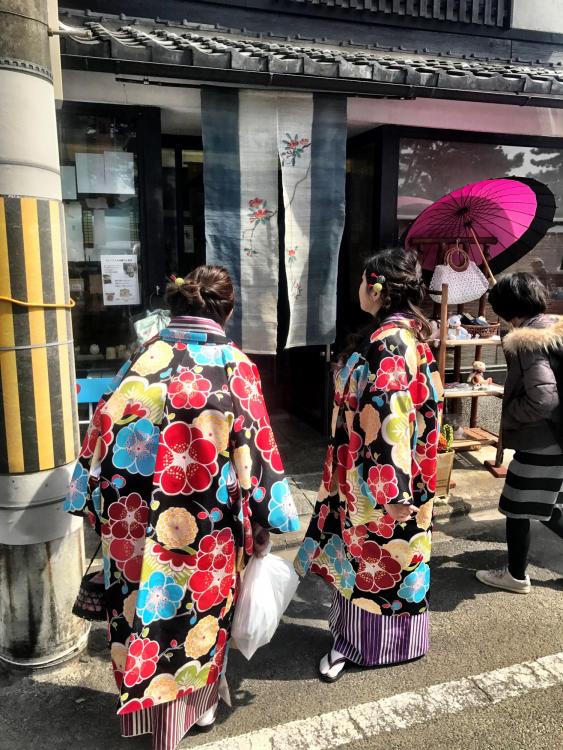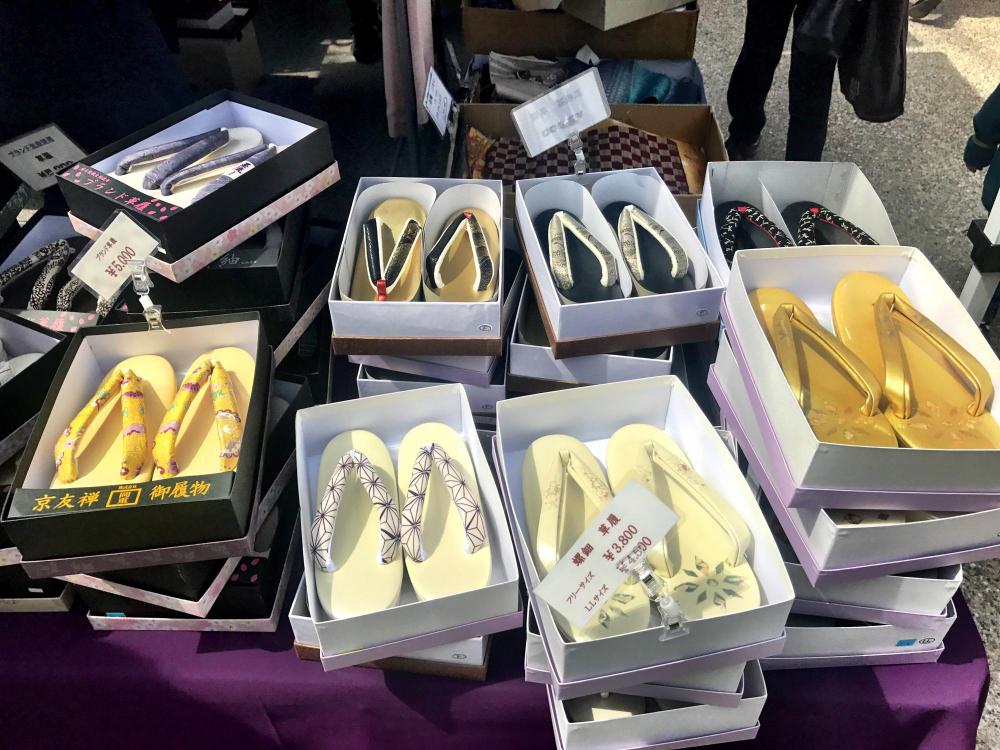 Anyway, I was very good about not buying anything, for the sake of luggage and the fact that I'm after some very specifically-shaped sake glasses, which will take up most of my weight allowance when I do find them.
And when I say 'anything', I mean apart from a beautiful abalone shell bowl, some wooden spoons, and a giant pack of crystallized ginger; all things designed to give Australian Customs a conniption, no doubt.
I then traipsed back to Kyoto Station to find Ramen Koji (Ramen Street), a hidden-away-in-a-corner-of-the-station cluster of branches of the most 15 or so famous ramen shops of Japan. I had the Iroha black ramen from Toyama, and a side of gyoza.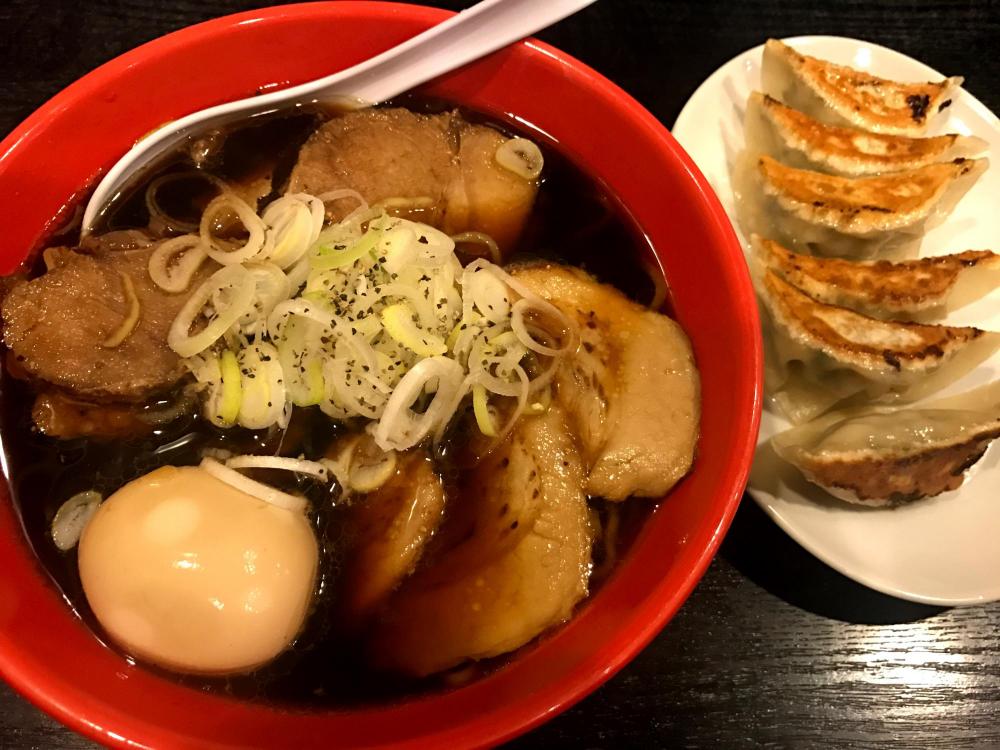 Here's a a walk around of the shops that I took: 
I stopped in then at Isetan to buy dinner; a snack of beautiful hotaru ika baby firefly squid, which you eat dipped in a dab of hot mustard; shiso leaves, massively marbled beef, uni and tuna.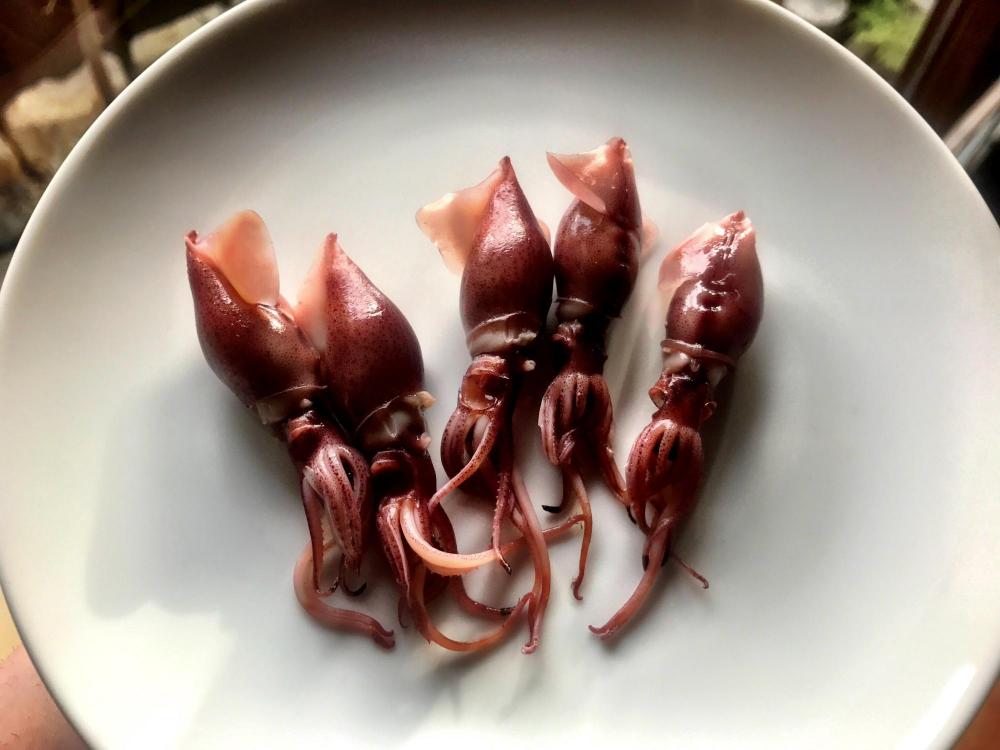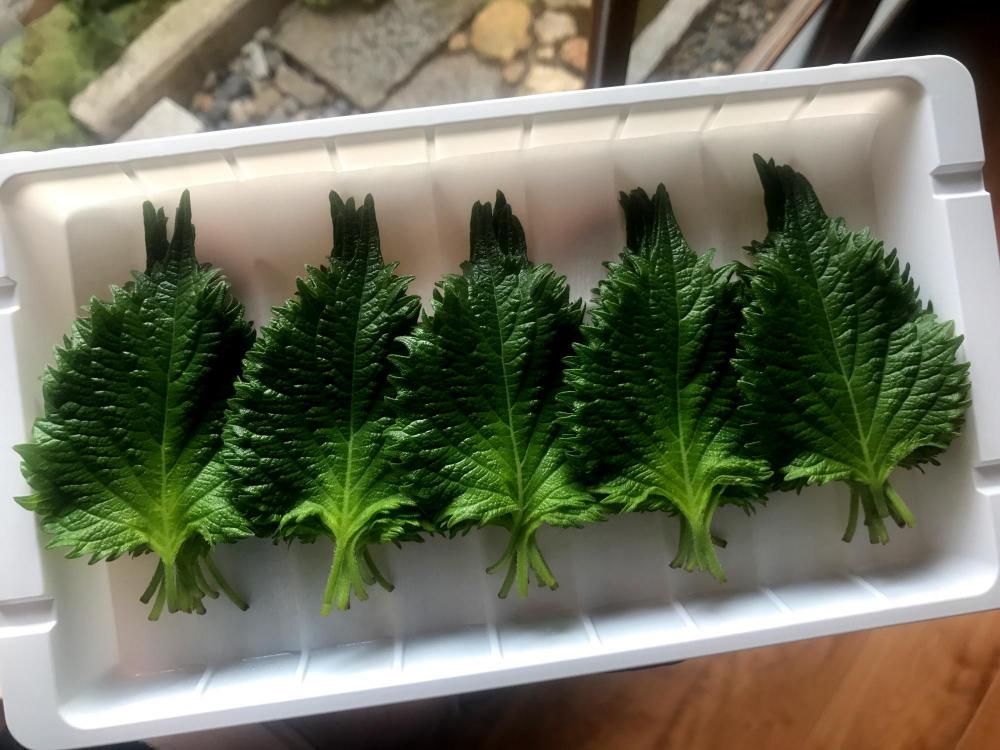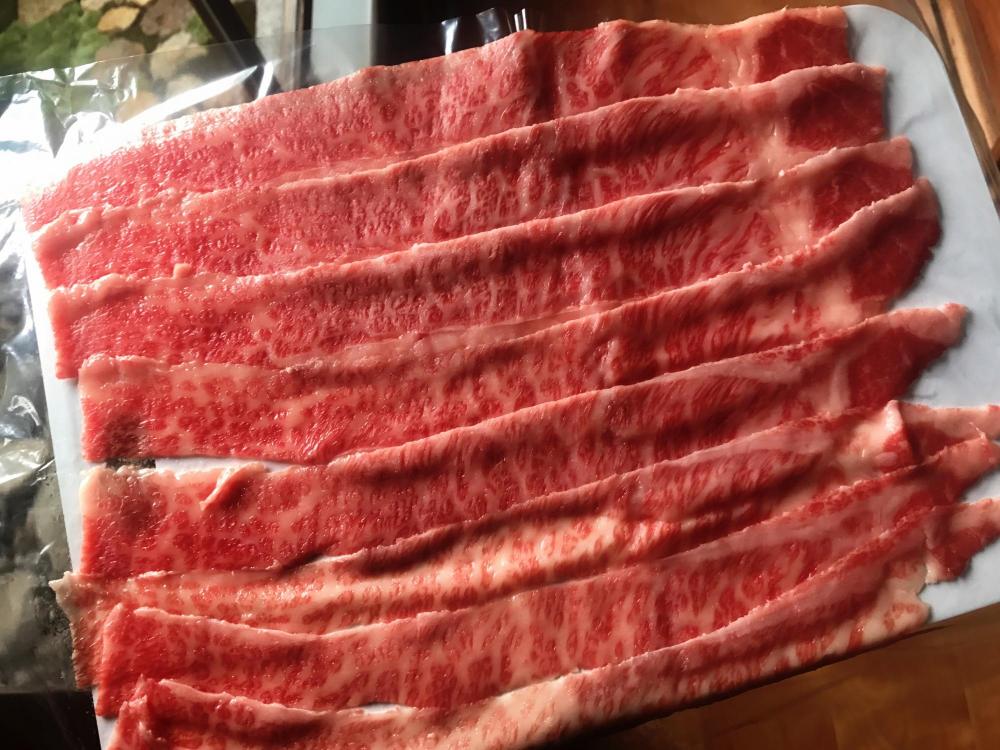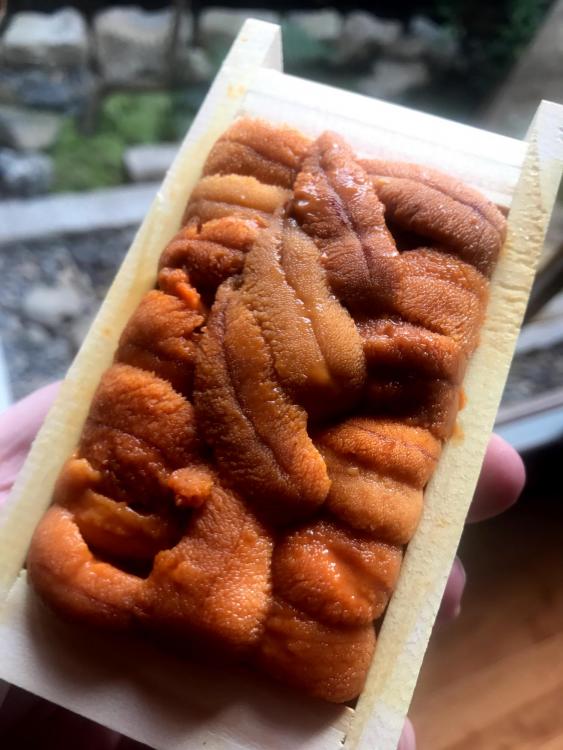 So feeling that I'd been quite parsimonious because all I'd eaten all day had been the ramen and the gyoza, dinner was a pre snack of the squid, and then sushi rice, smeared with wasabi, wrapped in raw beef, topped with uni and folded into a shiso leaf and down the hatch. With some very nice sake, too.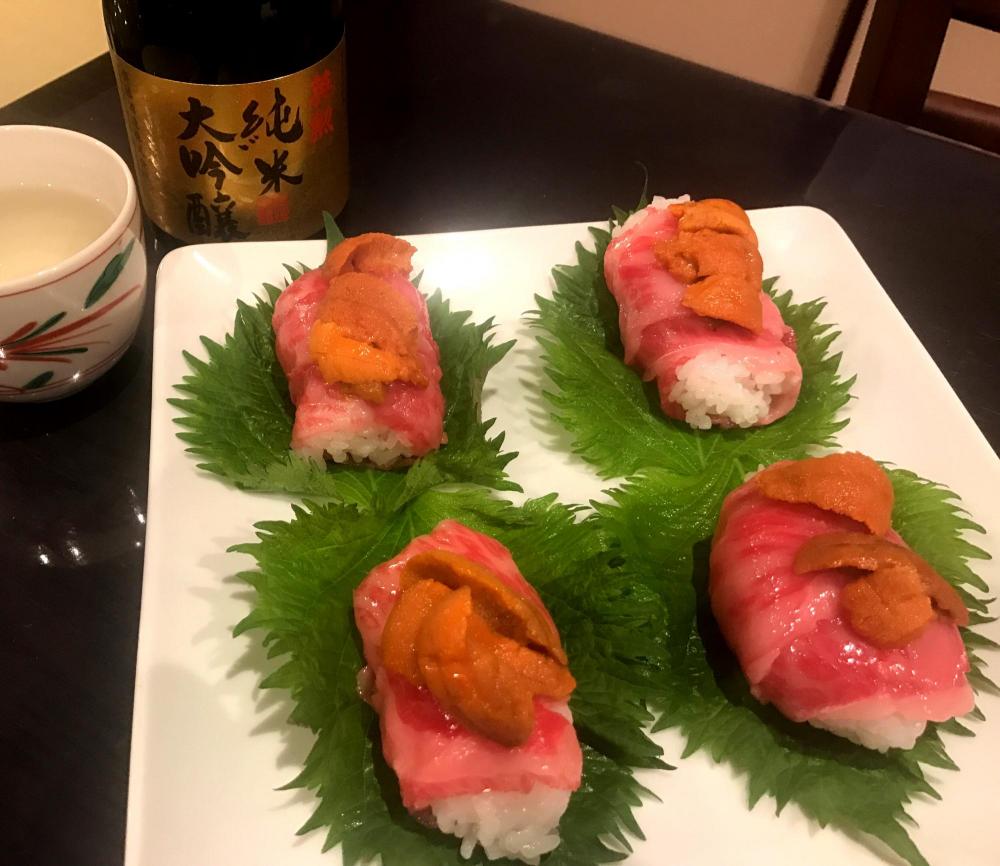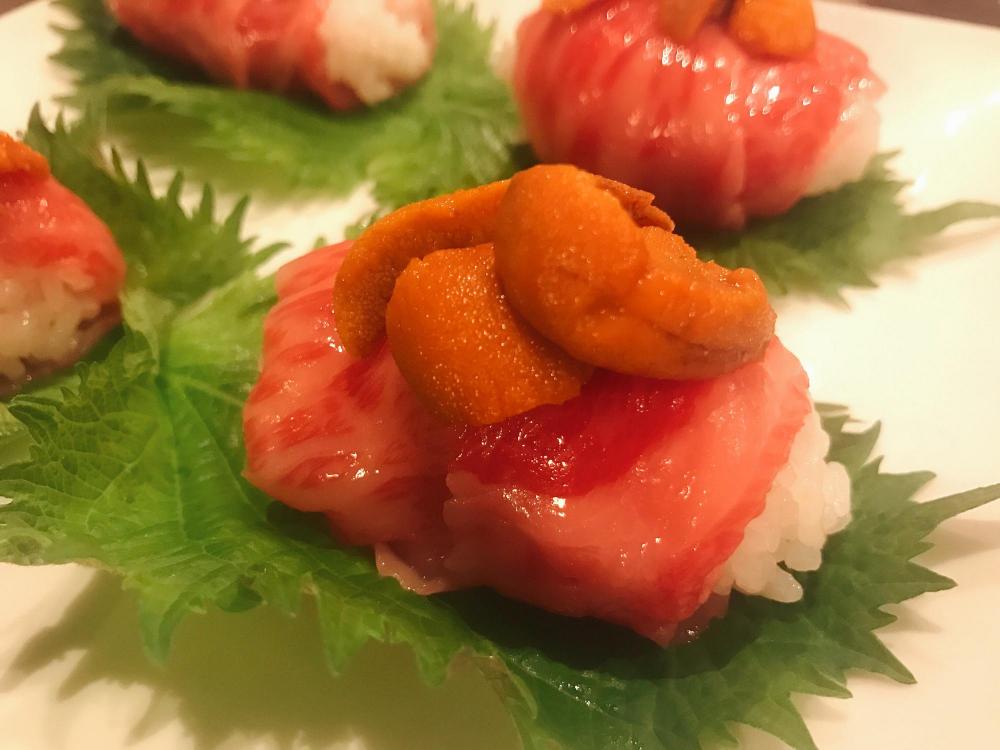 Then a tuna donburi on sushi rice: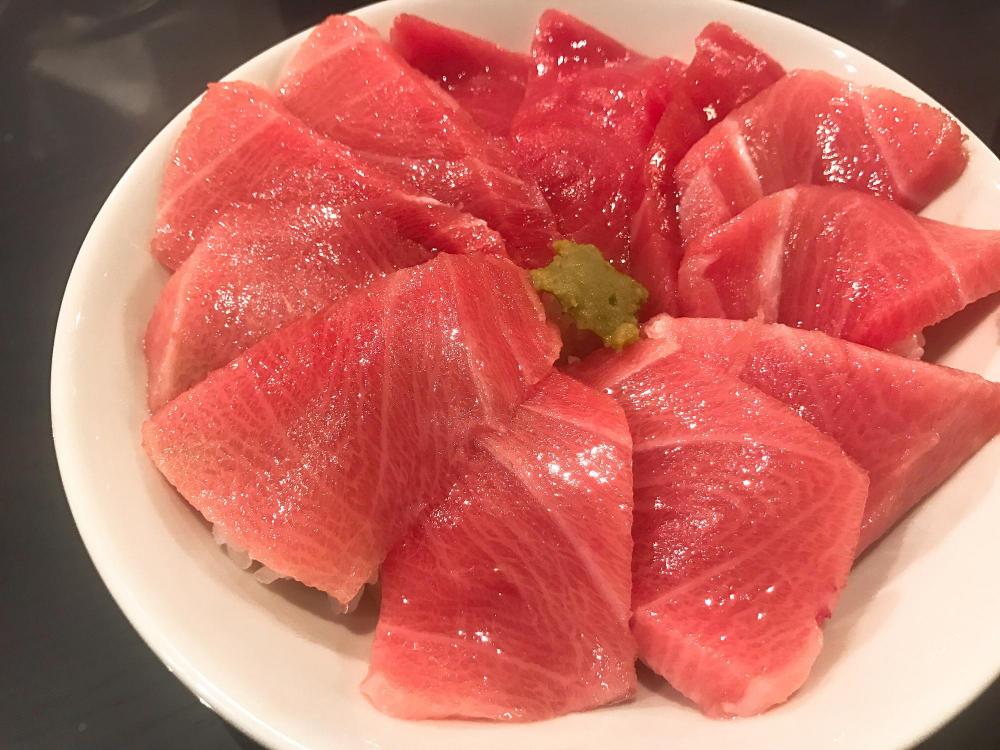 And dessert was a raw egg yolk that I'd cured in ponzu (citrusy soy sauce) all day, folded up carefully in a slice of wagyu, and lifted delicately, quiveringly to my lips.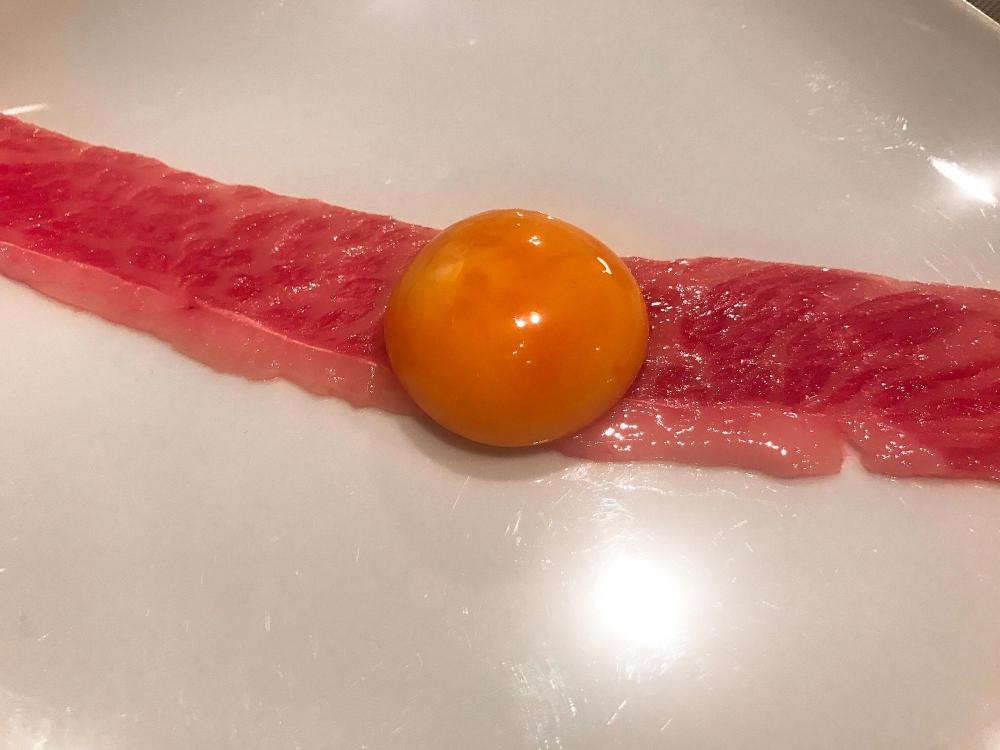 So, as you can see, I'm not suffering here.