I tried the Aldi  Chicken and Herb tortellini last night.
I simmered 1/2 of it in my medium AllClad saucier , A method Ive been using for a while 
in chicken stock.
w smaller pasta shapes :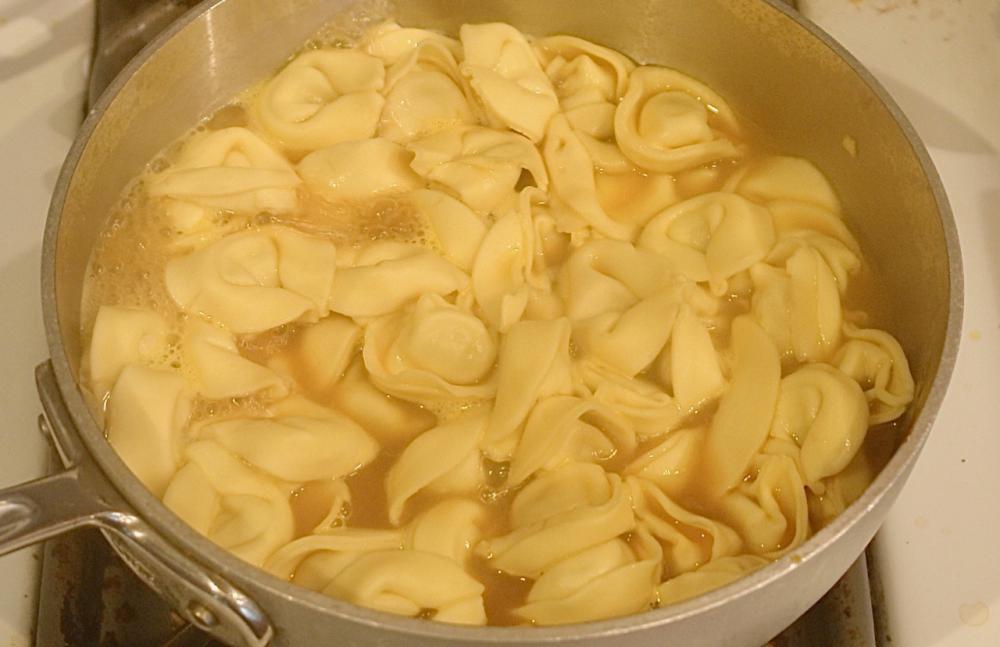 when the T were cooked , off the head I added two beaten eggs , and some chopped Tj's
Parmesan-is.  of note on the TJ's cheese ;  I froze several wedges , Vac'd  first
when thawed , they were more crumbly than when fresh.
not a bad feature .  then added some finely sliced green on ion  tops.
a sort of Sracciatella style prep
it was very very tasty and a keeper.
this Aldi version is identical , to my tastes , as the Brand Name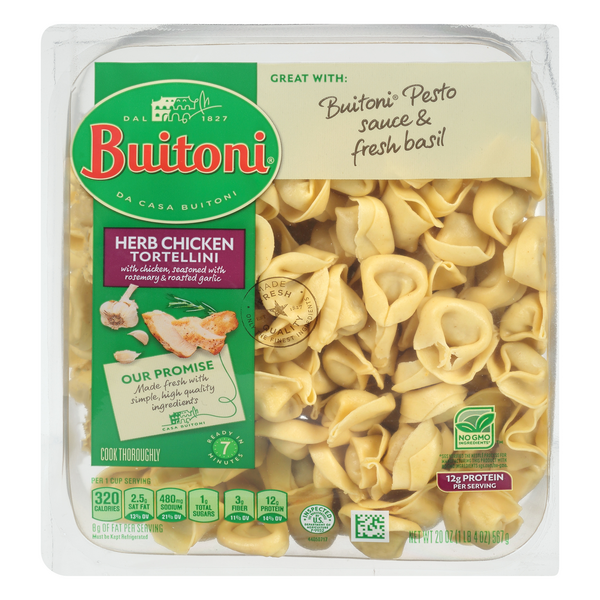 its 7.49 or more at RocheBro , and the Aldi is around  $ 4 for the same amount.