Yesterday was the Grand Opening for the Aldi store in my neighborhood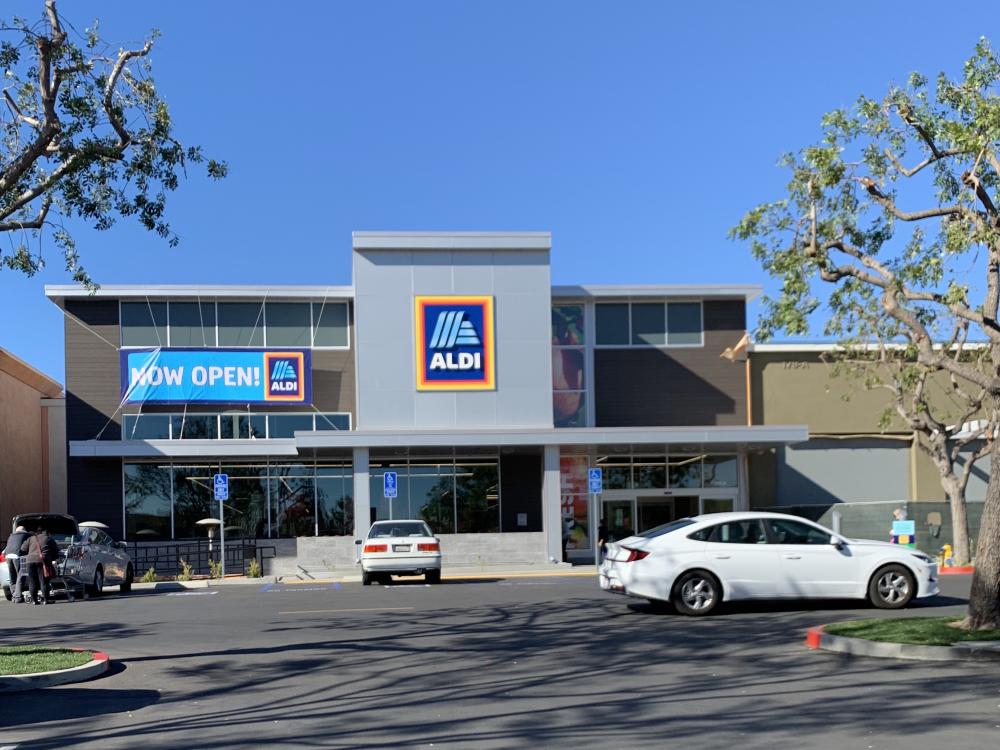 I drove by the morning and saw that the parking lot was mostly empty so I decided to stop in. 
No crowds!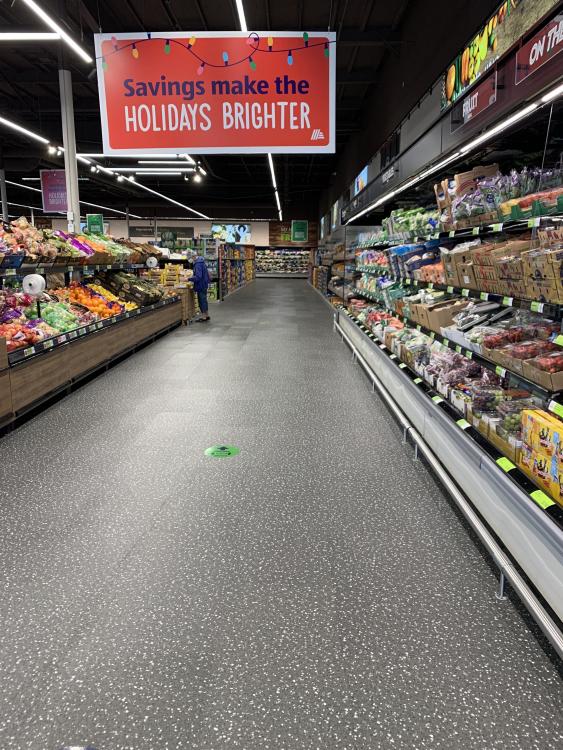 I was apparently in some kind of porky mood as aside from some bananas that missed the photo, this is what I ended up with:
It's about 2 miles away, so within walking distance as long as I don't buy too much stuff. 
Also, they had these whole frozen ducks for $2.49/lb.  I was kind of put off by the "seasoned with approx 12 percent of water, salt and sodium phosphate."  Has anyone tried one?