On 6/1/2019 at 11:47 AM, heidih said:

Wow meal. I am curious about the horseradish flower - was it spicy/hot?
I would describe it as mild peppery but nothing like the searing heat you get from the root.
22 hours ago, Okanagancook said:

Very interesting meal.  Thank you for the detailed description.  I am curious about the asparagus butter.  Was it cooked asparagus whipped with butter?

 
Yes, exactly that.  It was bright green and absolutely delicious.
Last night we went to Mac's Shack.  Drinks, left to right, the first was mine and it's not on the online menu so I can't recall the exact description but it was called an Assam Palmer  It was basically lemon vodka blended with Assam tea.  The middle drink is a Gin Spin (Hendricks Gin, fresh cucumber, basil and lime), and the right is an El Mezcalito (jalepeno and citrus infused tequila, mezcal, lime, and a chili-lime salted rim)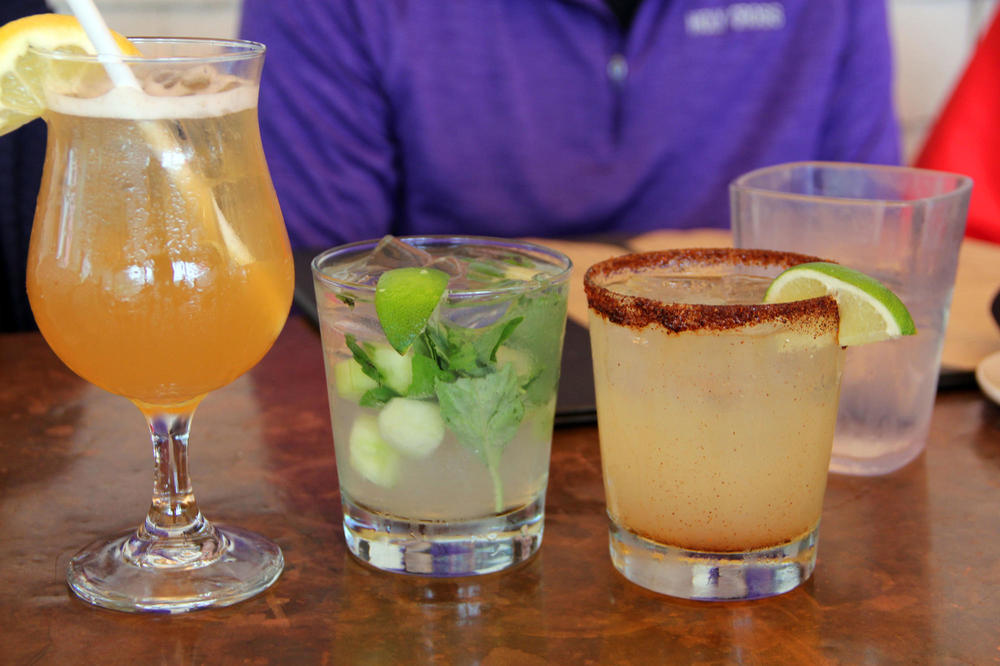 Oysters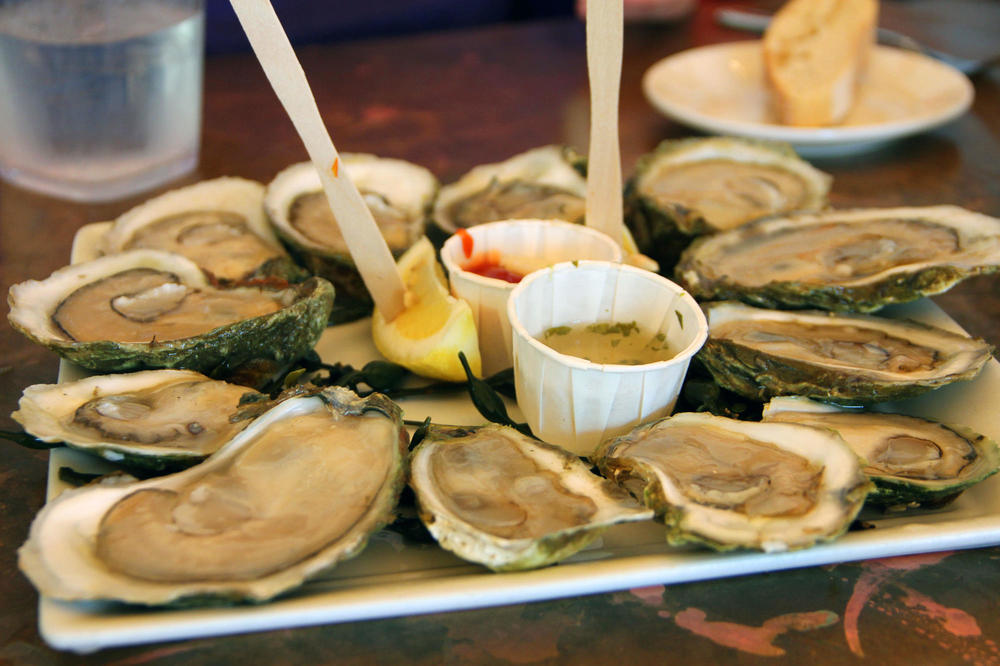 sautéed littlenecks with shallots, garlic, white wine, fine herbs and lemon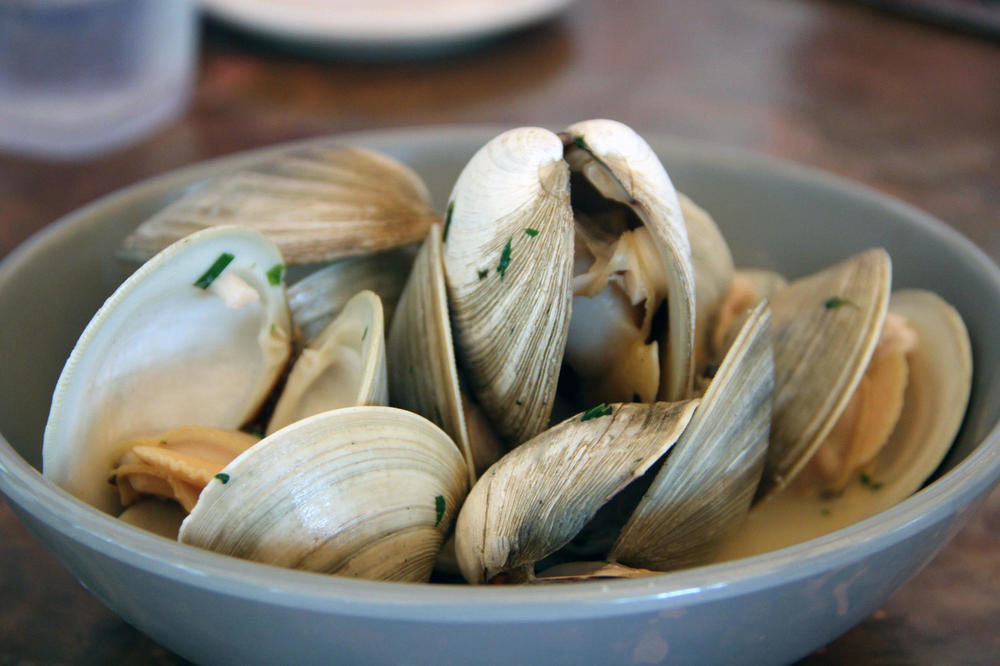 Salmon poke bowl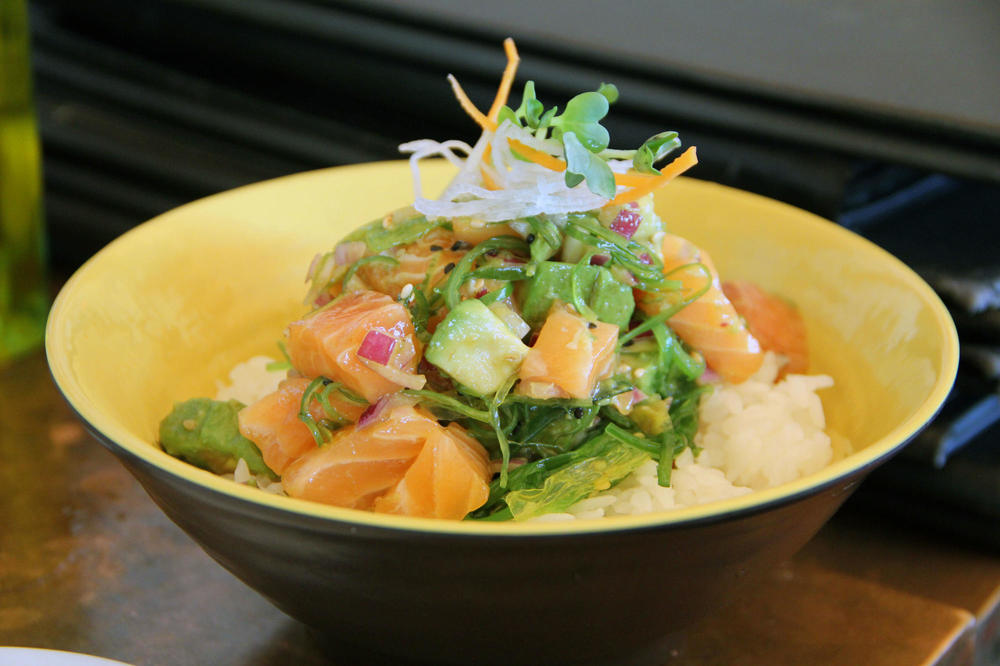 Vegetable enchiiladas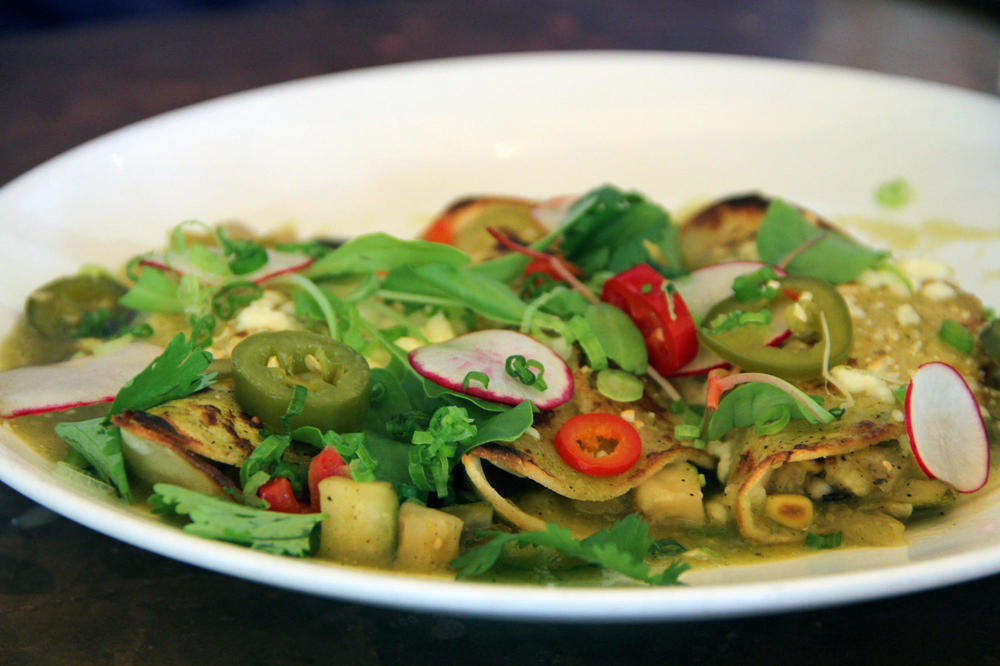 Proscuitto wrapped cod with almond mole, chayote-jicama slaw, quinoa, and crispy pepitas
Grilled swordfish al pastor sandwich with avocado salsa and roasted pineapple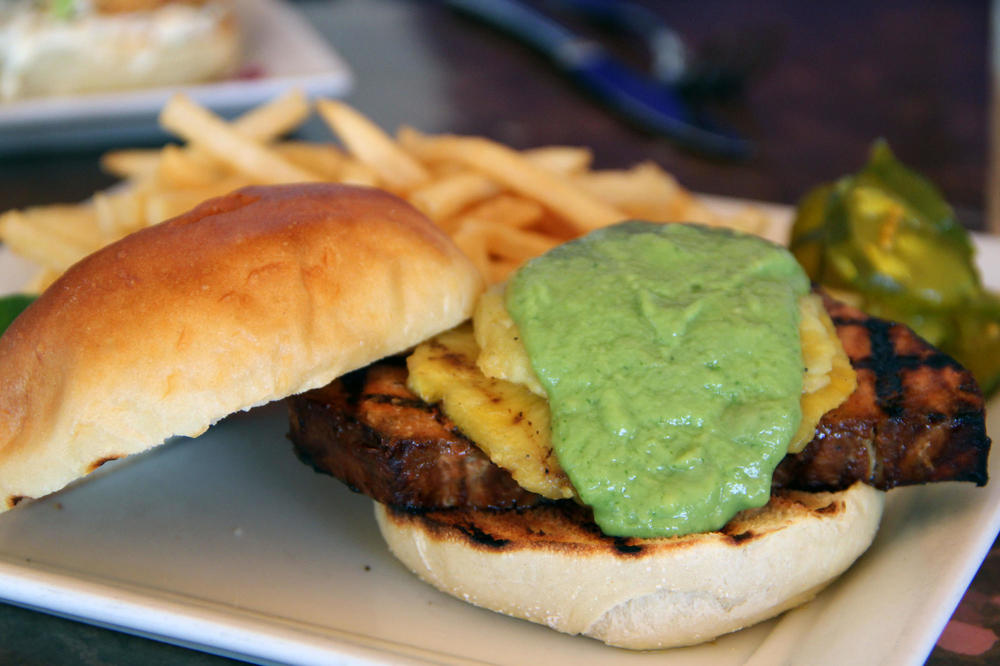 Fried fish sandwich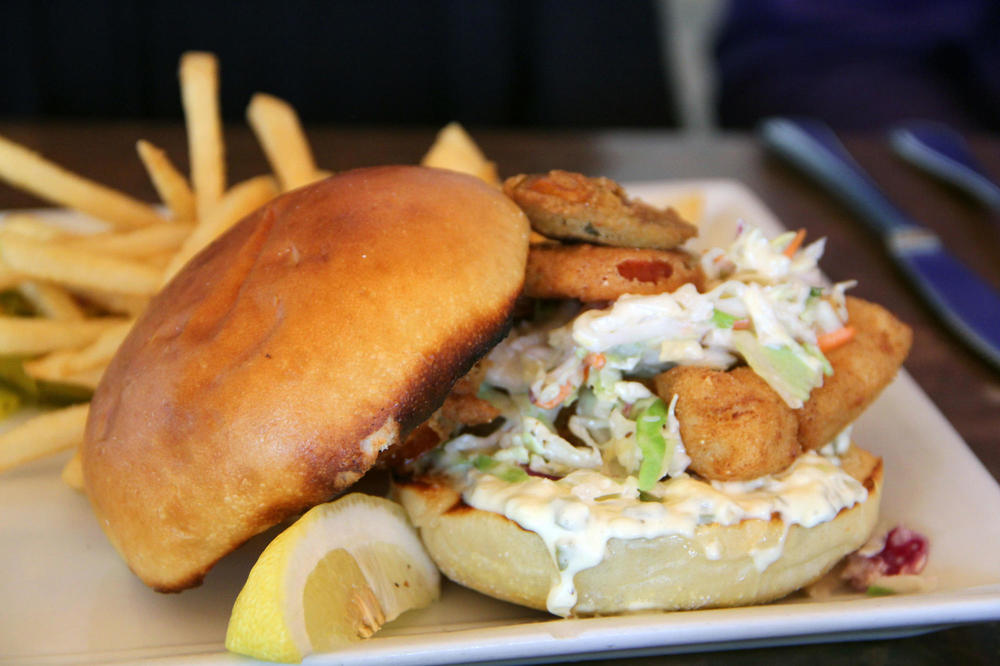 Squid ink gnocchi with lobster meat, peas, pea tendrils and pea puree