Had the pleasure of hosting a Compass Box dinner late last week with Mr. Compass Box himself, John Glaser! Had a great evening talking whisky with John but just now getting around to posting about.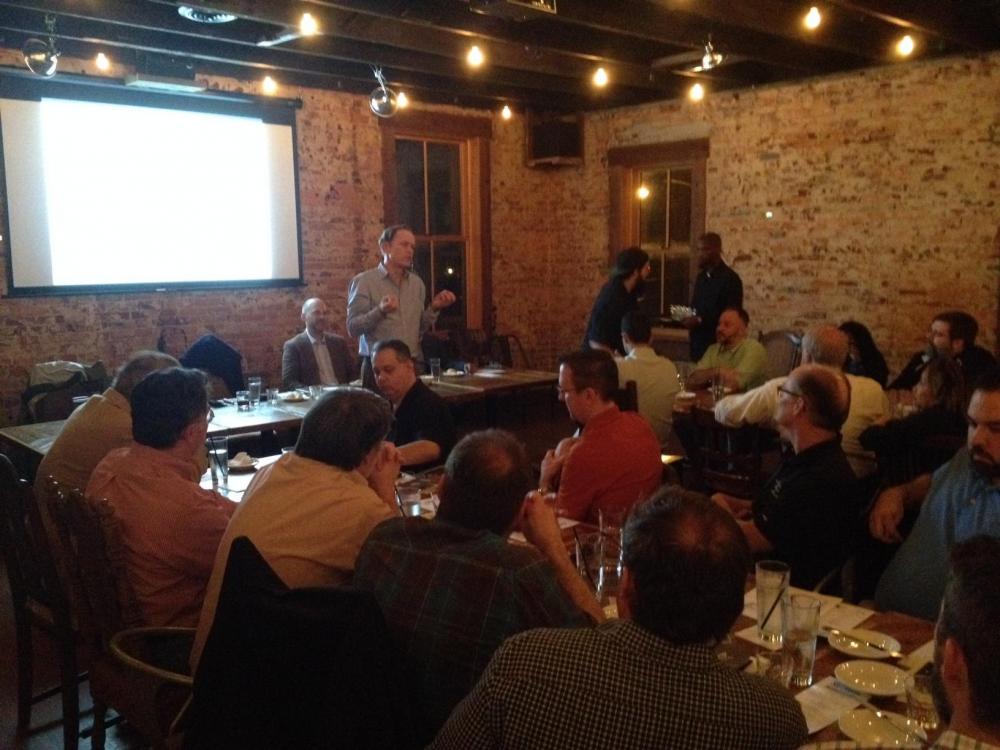 Apropos to this thread we started with three cocktails, all using Compass Box whisky of course. The first was a very pleasant but straightforward Peat Monster Old Fashioned right from their webpage. The second was a creation by the restaurants bar staff called "King John" (presumably for obvious reasons) that was somewhat of a Manhattan riff with Great King Street Artists Blend, Carpano Antica, Cherry Herring and bitters (angostura and orange mix I think) garnished with a maraschino cherry. The final option was an interesting take on the Last Word using Peat Monster again along with lime juice, maraschino liqueur, green Chartreuse and an absinthe rinse. I of course felt it was vital that I try all three! I may have gone back for seconds...
Add on five 1 oz samples of various Compass Box whiskies and then some special pours I brought along to share with John at the end of the evening and lets just say I am glad Uber was driving at the end of the night...