Muddled cranberries and ginger, triple sec, gin, lemon
I've done a similar cranberry gin smash before, but the ginger is a really nice addition.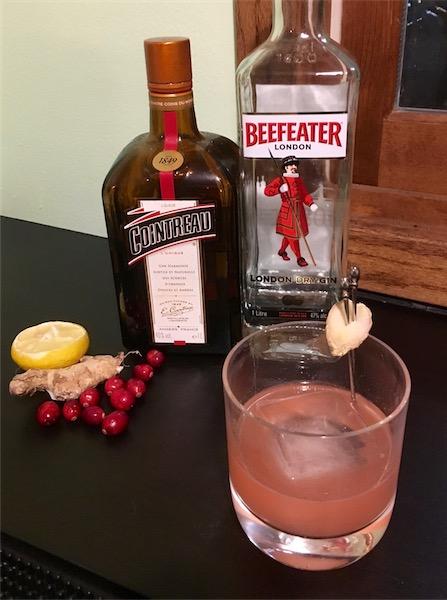 EDIT: only now noticed that the original recipe adds sugar to the muddle, which was omitted in the Kindred Cocktails recipe linked above. But it doesn't need it. Perhaps the sugar would help better draw out the juices of the cranberries, but the ounce of Cointreau added enough sweetness.