On March 2, 2016 at 7:18 PM, Toliver said:

Oh, you lucky Canadians! Look at what you're getting:

"Taco Bell's Cheetos Crunchwrap"

Anyone up in Canada willing to take one for the team? 
 Always happy to help out a neighbour.   Kerry Beal and I dropped into Taco Bell yesterday to take one for the team.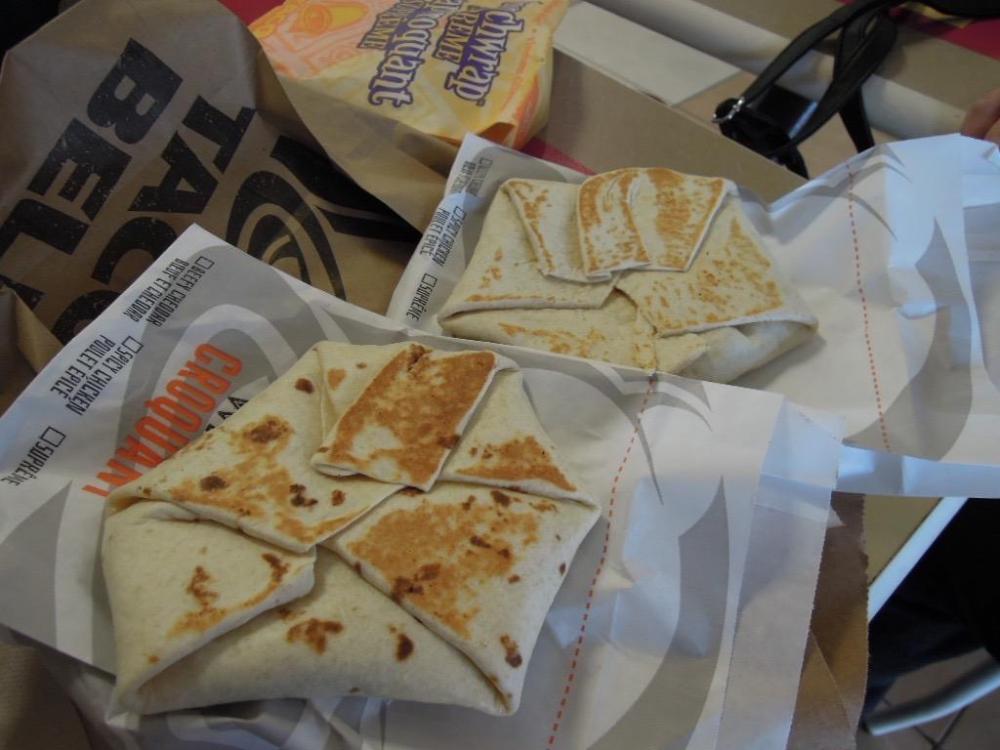 Due to a slight glitch in the ordering system we ended up with these two originals --  A spicy chicken and a cheesy beef or is it a beefy cheese? 
 But here is the one you have been waiting for.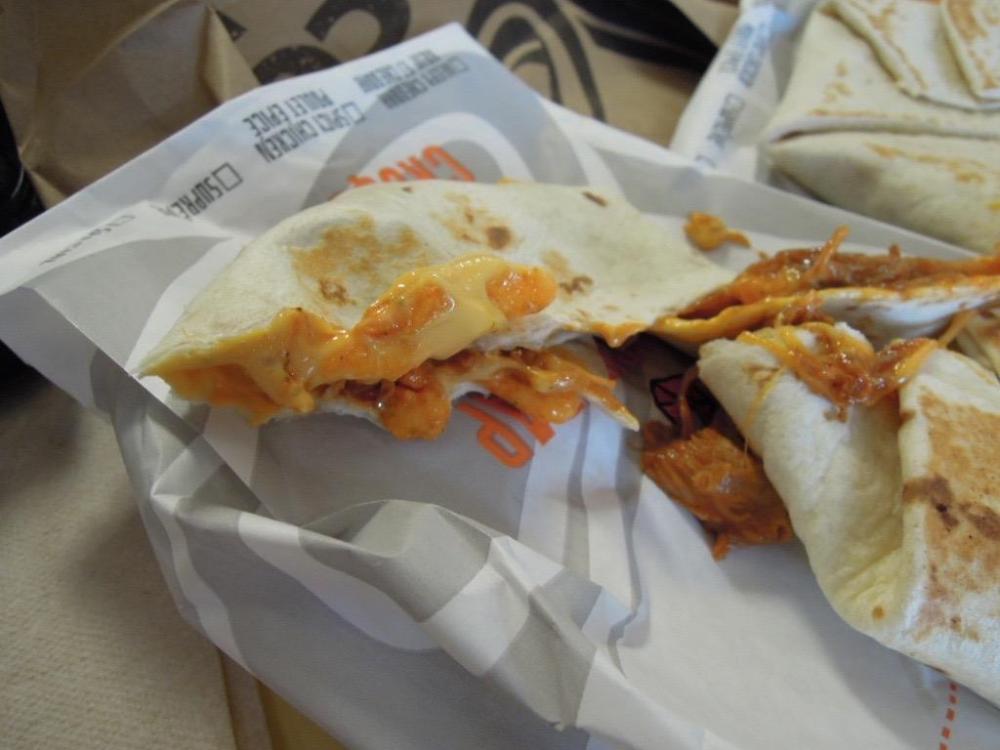 The Cheetos Crunch Wrap. My opinion...  Chemicals wrapped in cardboard.  YMMV.