A new shipment from the bean club should on its way soon so I need to eat up some beans.  
I made Bright Green Falafel made with Rancho Gordo garbanzo beans using a recipe from Shaya. Edited to add this link to an online version of the recipe. These got tucked into homemade pita and drizzled with a lemony, garlicky tahini sauce.
This recipe calls for about 1/2 a pound of garbanzos and a quart of lightly packed parsley leaves which accounts for the green: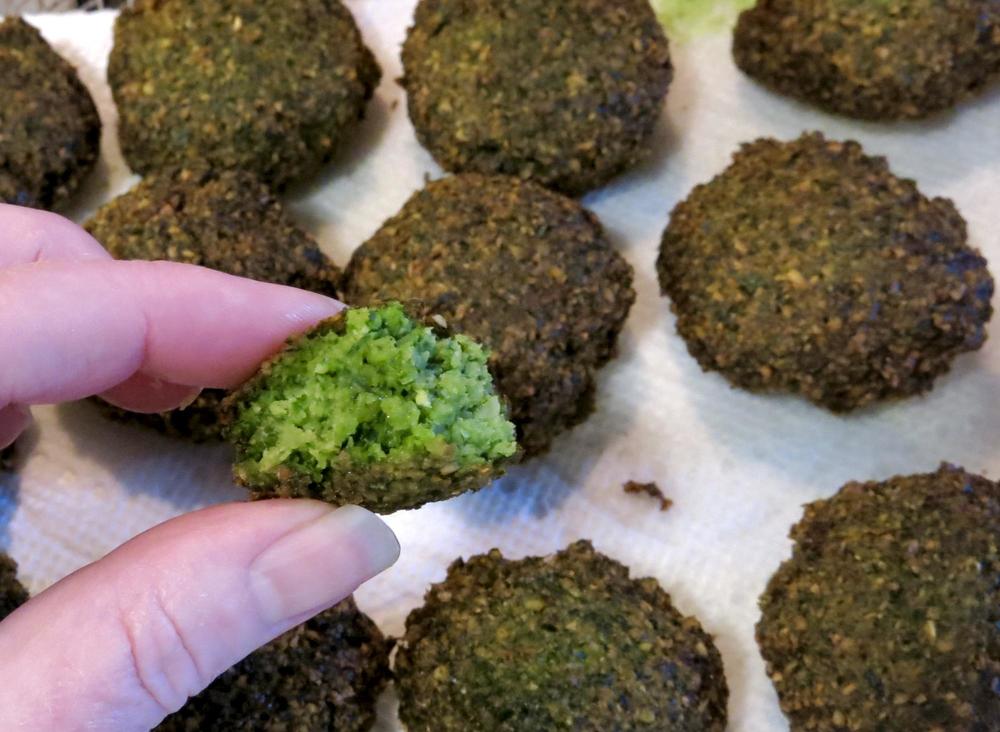 I used some of the midnight black beans to make Black Bean-Smoked Chile Dip from a recipe in Deborah Madison's Vegetarian Cooking for Everyone.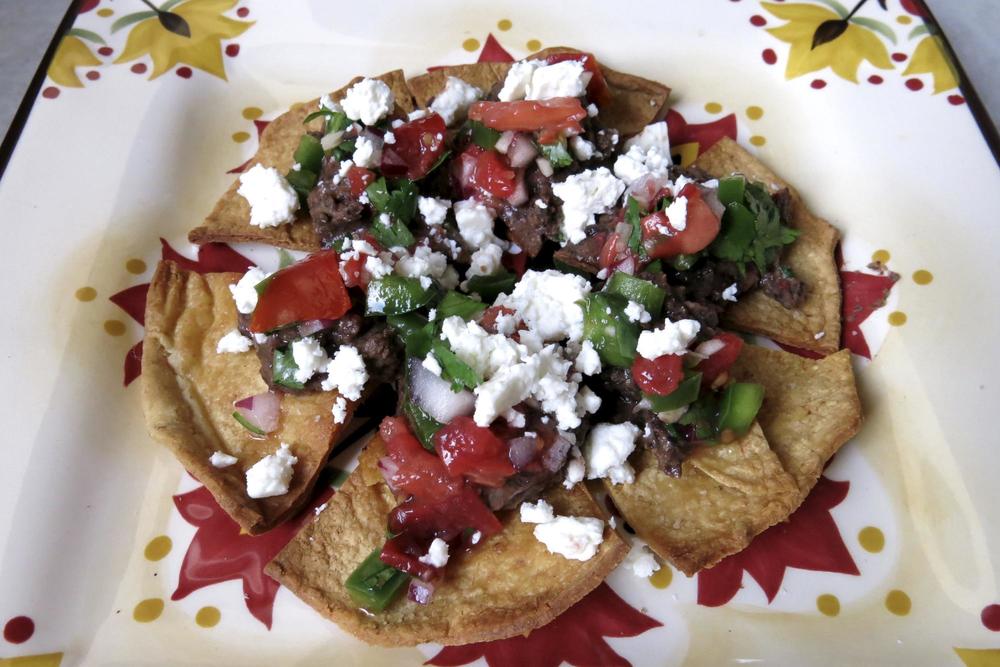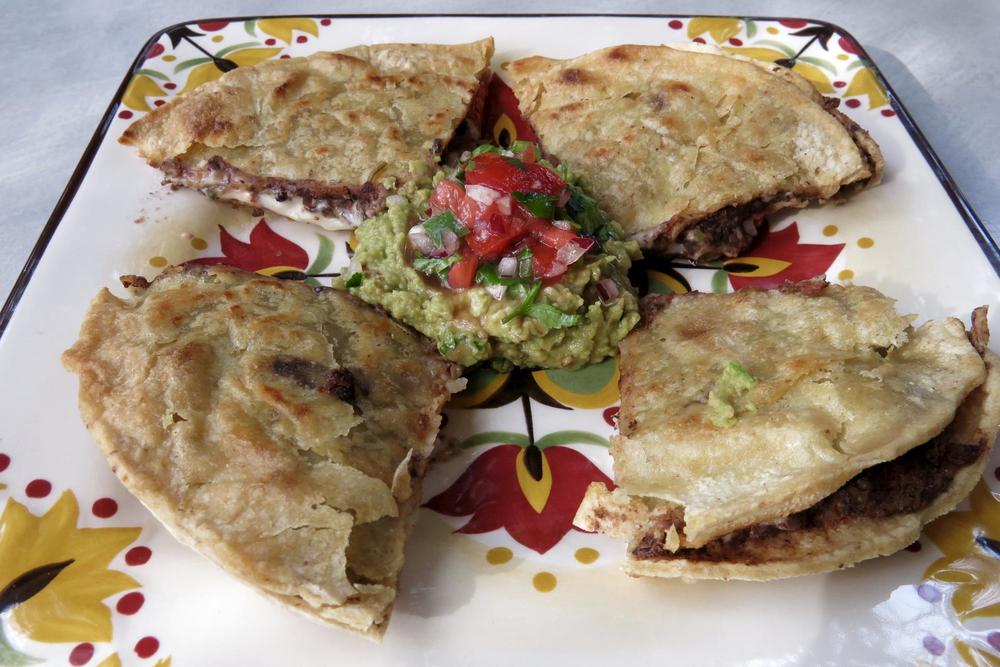 The bean dip was used to make the Individual Nachos and the Quesadilla with Smoky Black Bean Spread and Salsa, both from the same cookbook.