Welcome to the eG Forums, a service of the eGullet Society for Culinary Arts & Letters. The Society is a 501(c)3 not-for-profit organization dedicated to the advancement of the culinary arts. These advertising-free forums are provided free of charge through donations from Society members. Anyone may read the forums, but to post you must create an account.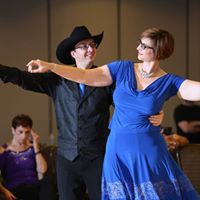 Cooking with Dorie Greenspan's "Around my French Table"
---
Similar Content

By Chris Hennes

I just got a copy of Grace Young's "Stir-Frying to the Sky's Edge"—I enjoyed cooking from "Breath of a Wok" and wanted to continue on that path. Does anyone else have this book? Have you cooked anything from it?

Here was dinner tonight:

Spicy Dry-Fried Beef (p. 70)

I undercooked the beef just a bit due to a waning propane supply (I use an outdoor propane-powered wok burner), but there's nothing to complain about here. It's a relatively mild dish that lets the flavors of the ingredients (and the wok) speak. Overall I liked it, at will probably make it again (hopefully with a full tank of gas).




By CanadianSportsman

Greetings,

I've cooked several recipes from Keller's "Bouchon" the last couple of weeks, and have loved them all! At the moment (as in right this minute) I'm making the boeuf Bourguignon, and am a little confused about the red wine reduction. After reducing the wine, herbs, and veg for nearly an hour now, I'm nowhere near the consistancy of a glaze that Keller specifies. In fact, it looks mostly like the veg is on the receiving end of most of it. Is this how the recipe is meant to be? Can anybody tell me what kind of yield is expected? Any help would be appreciated. Thank you, kindly. 


By Loubika

Hi everyone,
 
I'm a little pastry chief in France, still learning and really passionate. It's been five months that I did'nt studiy or practise and I miss that so much. I never stop talking about this. I decided to travel in south america to learn everything I can. I'm actually in Central Colombia, and I will travel to Ecuador, Galapagos, Peru, Bolivia and maybe a little bit more if I want to. I have time until march, more or less.
 
My project is to go in the farms and meet the people who grow up the raw material I use for make my pastries, Talk to them and see the plantation would be really helpfull for me to understand how does it works. If people need, I'm volunteer for work in exchange with accomodation and food for a few days. My spanish is not good yet, but I'm learning and sometimes it's more funny to not speak the same language. I'm interested about everything, exotic fruits, citrus, coffee, cacao, sesame, pepper, spices...
 
If some of you is, knows or works with farmers or pastry chiefs in those countries, I would be glad to meet you/them and learn everthing about the work. We can exchange good recipe too.
 
Thank you very much,
Loubna
 
 


Recently Browsing

0 members

No registered users viewing this page.