I don't know how I missed this topic the first time around.  Ah, I see it was in August '09 when I was at a convention in AZ and followed that up with a jaunt to NM to see my dad. 
I have a collection of teapots and 95% are the vintage ones that had the built-in strainers, perforations in the body of the pot where the spout attaches.  That was one criteria when I was collecting, beginning in the 1960s.  
I believe the best American made teapots to be those produced by HALL CHINA.  They produced numerous shapes, sizes, colors, and designs. 
Something for every taste.  And they hold up well.  Many that were shaped so that the perforations were not practical, had a ceramic infuser to hold the tea leaves.  
I also have a number of teapots from England. A Coalport is the oldest, also Royal Worcester, Wedgwood, Arthur Wood, Johnson Brothers, Tuscan, and of course SADLER - most of my English teapots are vintage Sadler and if I had to pick a favorite, of my ceramic teapots, this Sadler from the Art Deco era would be the one. It is large, 8-cup capacity.  ca. late 1920s.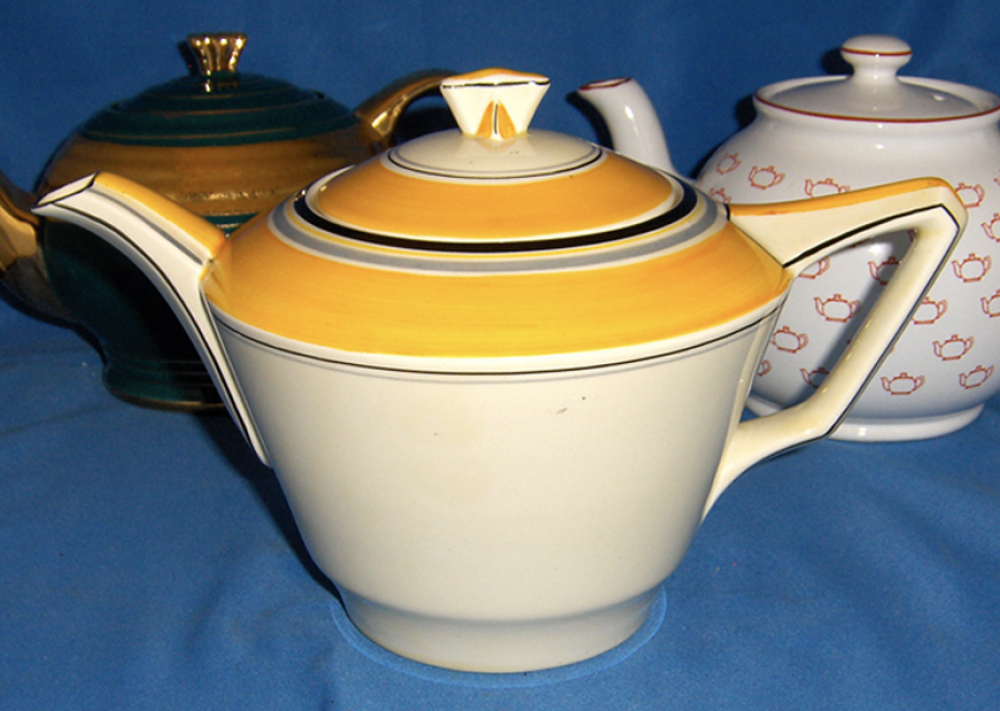 I have a Coalport - packed away right now - made in 1888, India Tree - that goes with the set of china that was my great grandmother's.  I had an older Wedgwood teapot from the Regency period.  It was an unusual shape and had strawberries on it.  It too was destroyed in the '94 earthquake.
My oldest teapot is this Copper with rosewood handle, made by Gorham in 1881 and by far the most valuable.  It originally had a stand with a "spirit lamp" but that was crushed in the '94 earthquake - the pot rolled away from the bookcase and suffered only a tiny dent.  It belonged to my great-grandmother and was left to me so it has been in my possession since I was ten.  It is my favorite of my metal teapots.  It has a tin lining and the perforations that keeps the tea leaves in the pot. However, a good hostess would always use a strainer over the cup when pouring.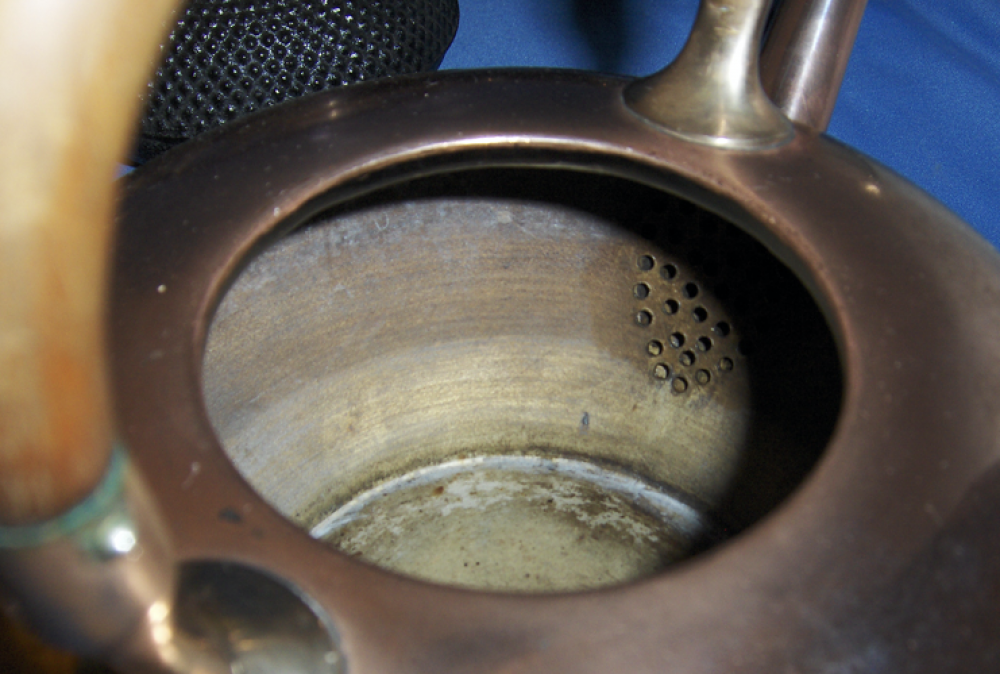 The Coalport India Tree polychrome.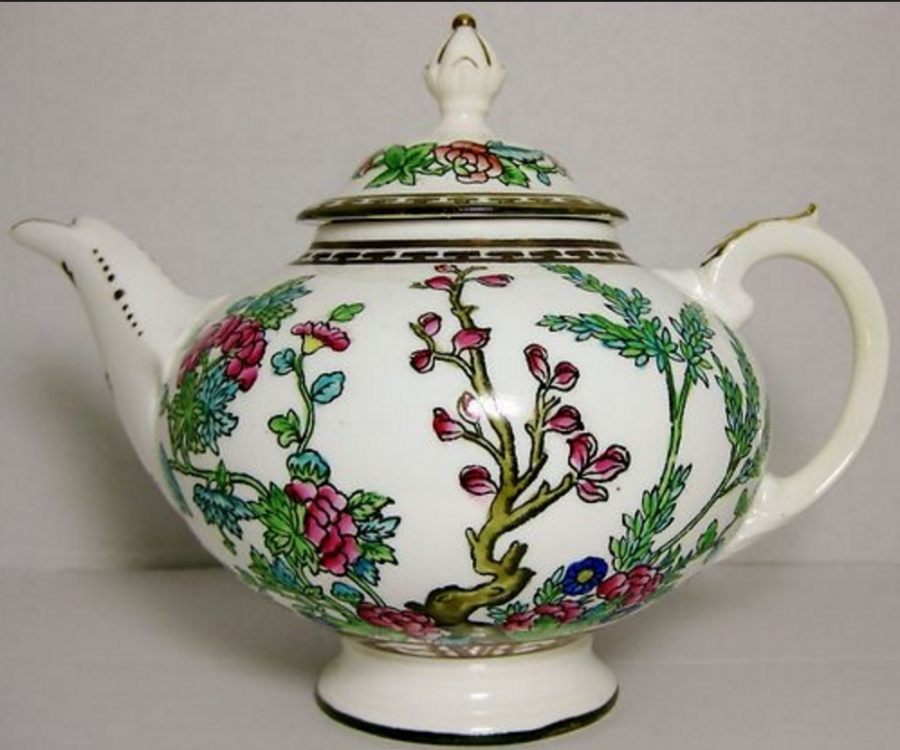 This is the Wedgwood teapot from around 1810 that was one of the ones I lost in the earthquake.