Two more crostini from Polpo.
Chopped Chicken Liver Crostini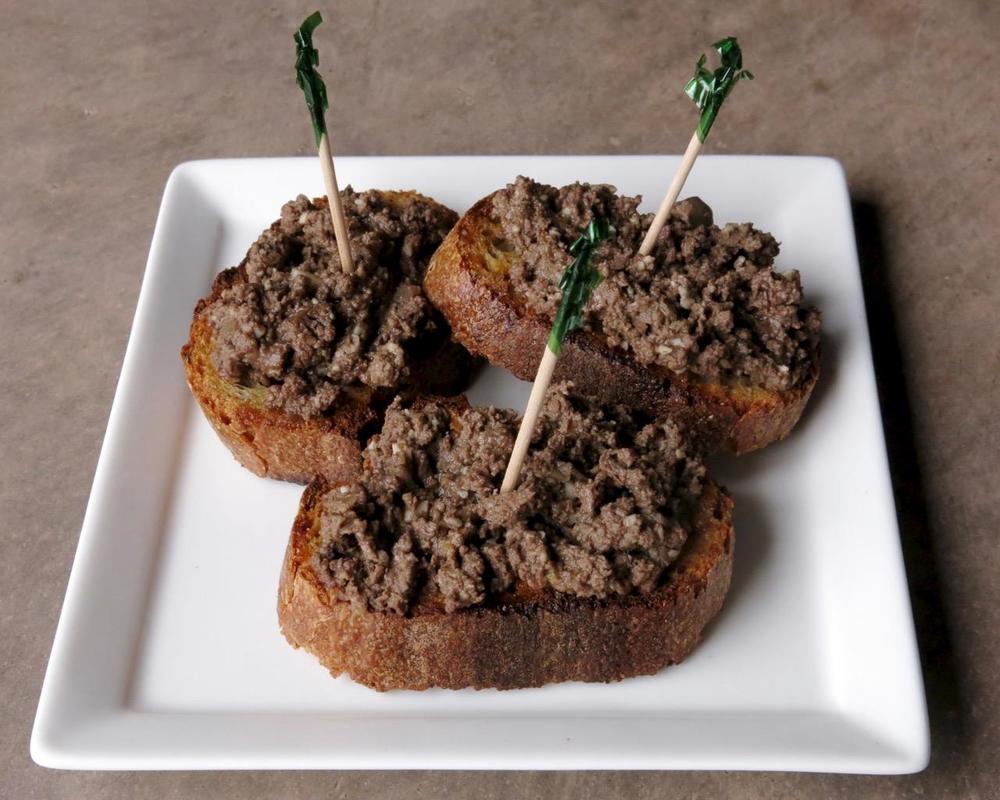 Compared with other chopped liver recipes I've seen, this one uses shallots and garlic instead of onion and olive oil instead of schmaltz but otherwise the method is similar, including the usual hard boiled egg. Both port and brandy are added at the end of cooking. The recipe recommends to process until just combined but not too smooth so I stopped before I normally might.  I served this on slices of sonora wheat rosemary baguette from Roan Mills.
Tuna and Leek Crostini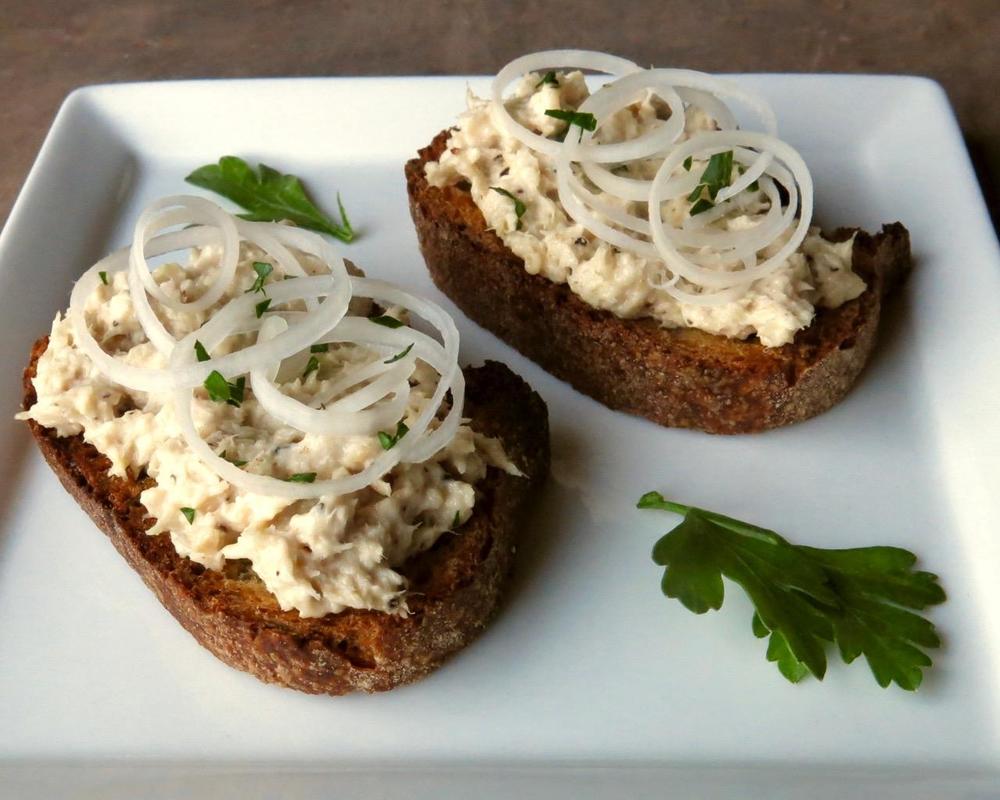 I wasn't sure about two things: adding brandy to the tuna-mayo mixture and topping them with sliced, raw leeks - I love them cooked but never ate a raw leek. I needn't have worried, these are tasty little morsels and another good pantry crostini.  
I never would have thought to serve guests baby tuna sandos, but why not?