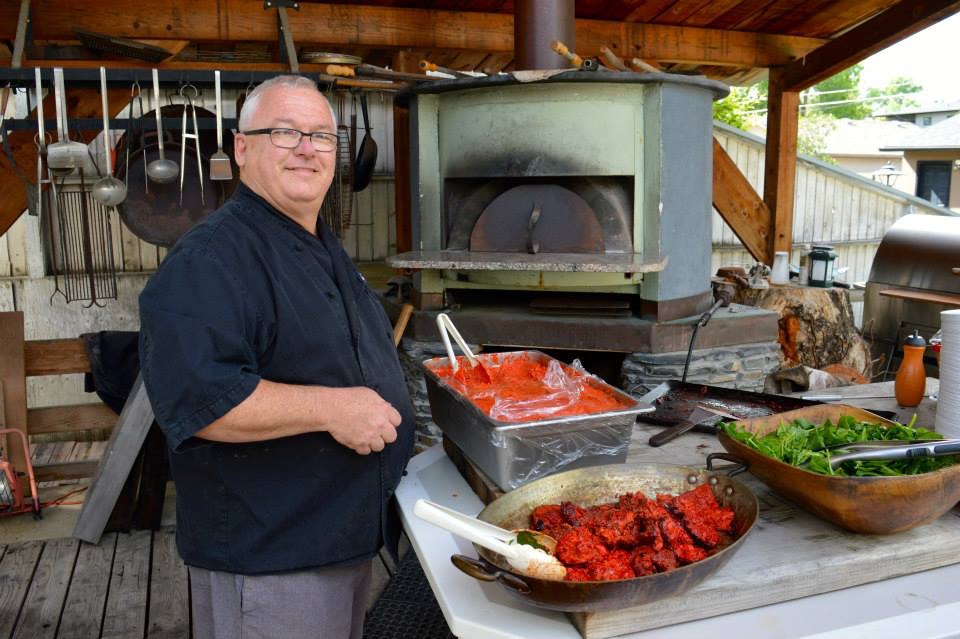 MikeMac
participating member
Content Count

97

Joined

Last visited
With all due respect to Nathan Myrhvold and the Modernist Cuisine team, I do find it ironic that a "Modernist" book is only available in a 50+ pound giant hardbound edition. I am in the sad position of having no more space for physical cookbooks, (Gibbs)

I love the books no problem paying but impossible to use due to the size Gibbs is right on with his suggestions about an electronic version so they are more useful.

Thank you for the correction on the e-book subscription service it's a great service and I hope that Modernist Cuisine decides to use it again going forward

I love and own all their books. It's unfortunate Moderenist Cusine's relationship with inking is not going further. The big books are great to look at in fact they live in our front room but using them to cook from or reference sucks. I use my iPad in the kitchen. Hopefully with a purchase they include the right to reference the material digitally.

Thanks for all the nice comments this is a great way to do Roast Beef just prep the beef and vegetables like the pictures, bit of oil on vegetables then hit overnight roasting I like a finish temp of 120 I usually just season with salt before cooking Love my Rational.

My Rational comes with a probe I use it when doing Crispy Salmon that finishes about 103 I do this so much I had special cedar inserts made up works great. You can also cook by the look of the product as well just use the oven in manual - sort of like driving a sports car do you want a automatic or manual transmission?

I have a Rational installed in my home have not regretted it for one second, go with the gas one that uses standard electrical. Your biggest issue should be drainage and hood venting. Nothing has gone wrong with the Rational so I can not comment about service but if the service department is anything like the on call chef that answers any questions I have it will be amazing. The company makes a point of ensuring you are happy.

OK lots of theory which is appreciated but has anyone purchased a knife and actually used it? What do they have to say?

You can char on induction you are correct it's not as easy as using an open flame use a cast iron pot on full. Usually the max temp allowed by a induction burner is around 500 F so you are right its wimpy. I have a Cooktek unit.

I have both gasand induction. Once you get used to not seeing the flame I am firmly in the induction camp. Only issue is with portable units you are limited to 15 amp 110 V which does the job but takes its time with big pots if you have 220 40 Amp hang on for the rife it's SOO fast you will burn things at first. Only thing induction can not do is light Flambés by just tilting the pan you will need a match.

I have 2 of these units and can only keep one at a time working. The local service guys just cavn not keep them working and the water tray tops crack all the time. But they got me sold on Combi ovens and made me invest in a proper plumbed in a Rational oven. From that point never looked back other than the two units I have sitting in my guarage. If you have good local service and not much room they are OK,

I agree the Chefs Table in Kensington is great !! Wonderful idea well executed that can be enjoyed more than once.

Well the guy who owns it certainly has the money to do it right he developed the area . I personally have not eaten their I have at the previous versions and it was not my favorite I do not like the room. But things change... Calgary is so nice in our short summer maybe checkout Rouge better food or the River Cafe better location IF weather is nice and enjoy our summer.

In 1912 the Stampede was born from the vision of Guy Weadick. Guy was a "working" cowboy and vaudeville entertainer featured in the traveling wild-west shows that were popular world-wide in the early 1900s. Today it's morphed into a two week party celebrating the best of the west. Highlights for me: Cowboys dance hall - opportunity to party with over 5000 of your closest drunken friends. Best but most expensive experience is one of the private suites on the second floor. Easiest thing to order is bottle service. Food and especially wine choices are limited but the staff is friendly and easy to look at. Rodeo - some of the best in the world high dollar prizes so we can attract the top performers both human and livestock Food- basically Beer, BBQ and novelty items from the largest BBQ IN in the world to scorpion pizza many of the novelty food items are not local but travel from fair to fair. Something to try are the free pancake breakfasts all over the city basically show up and get all the free coffee, pancakes and bacon you want. Bigger charity focus- a trend I really like is rather than companies just laying out the food drink and entrainment more and more are asking for a donation to a charity as the price of admission.