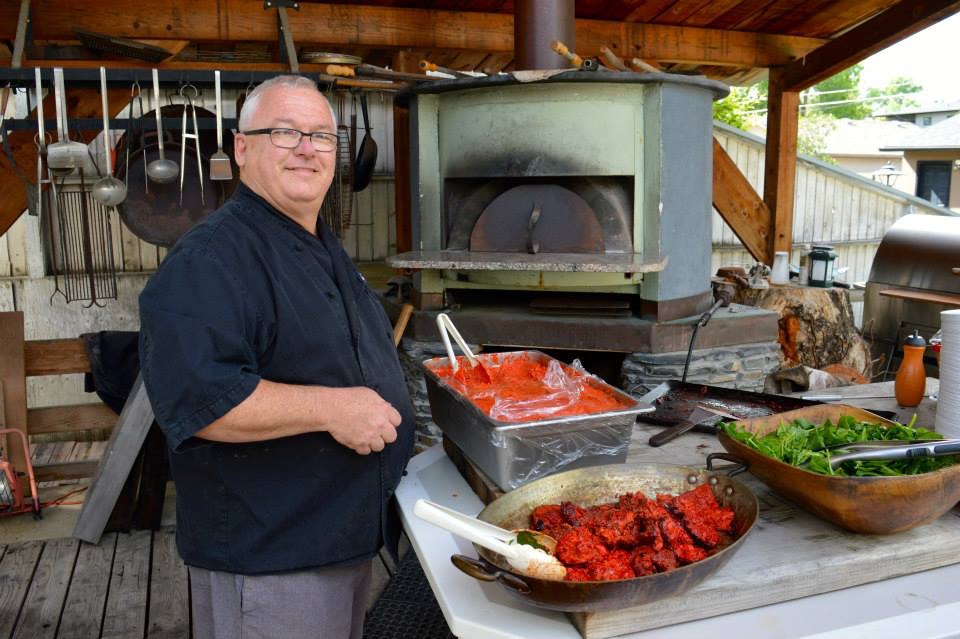 MikeMac
participating member
Posts

105

Joined

Last visited
Overnight braise any type of beef with lots of connective tissue works best never tried fish Pork and chicken do better same day. I am not sure of Temperatures or humidity level used as it's all automatic. Rational has a computer and sensors you can depend on.

I was asked what I would change about my rational install Not much - Something that took a long time to figure out what is the amount of ventilation you need do not cheap out on the ventilation you will have a kitchen full of steam or smoke great smelling smoke but not a good thing. My biggest win would be braises mix everything up the day before toss it in the oven let it cook overnight and simply reheat to serve unbelievable so simple and so good the other thing that the oven does incredibly well is salmon there was a setting in mine called crispy salmon designed by the Canadian head Rational chef Kevin - Amazing. Steaming seafood with vegetables is another huge win as long as you're careful and don't over cook it's great clean food very much wife approved. Braising It's not her preferred cooking method due to the calories but she loves anything I do steamed with vegetables. Happy wife - chance of a happy life. This seems to of worked for us for the last 30 years.

Great question let me think about it.

No it's one temperature - one cooking Cabinet but the oven has a feature that allows it to cook multiple things at once for example breakfast I can do the bacon eggs pancakes and toast all at the same time on different shelves with different times. And I get crispy toast

Rational Is the full meal deal they make a series of "carts" that not only puts the unit at the correct height for safe use but also hold the necessary pans. And allows you to move it around pretty easily for cleaning etc. I have accumulated quite a collection of pans. I have additional storage in the garage 4 pans. In addition I am very popular around Christmas or other holidays because holiday baking with 10 racks is very quick and the rational does a great job.

I've been living with and loving my rational oven for a few years now. We use it on a daily basis we stay on top of the cleaning and we have not had one service call. That's an amazing piece of German engineering at its finest. Very easy to live with I'm getting more into steam all the time because it's just so easy. Once you have steamed shrimp when they are perfectly plumb and tender it's hard to go back. we have not needed any service or technical support but every once in a while I do have a question on how to cook something and the Rational Chef Line works great. As we age it's hard to imagine moving to any place I couldn't put a new one in. Why new one? Because I like the LED lights down the side of the cooking chamber I'm not sure if there's any other meaningful differences.

With all due respect to Nathan Myrhvold and the Modernist Cuisine team, I do find it ironic that a "Modernist" book is only available in a 50+ pound giant hardbound edition. I am in the sad position of having no more space for physical cookbooks, (Gibbs)

I love the books no problem paying but impossible to use due to the size Gibbs is right on with his suggestions about an electronic version so they are more useful.

Thank you for the correction on the e-book subscription service it's a great service and I hope that Modernist Cuisine decides to use it again going forward

I love and own all their books. It's unfortunate Moderenist Cusine's relationship with inking is not going further. The big books are great to look at in fact they live in our front room but using them to cook from or reference sucks. I use my iPad in the kitchen. Hopefully with a purchase they include the right to reference the material digitally.

Thanks for all the nice comments this is a great way to do Roast Beef just prep the beef and vegetables like the pictures, bit of oil on vegetables then hit overnight roasting I like a finish temp of 120 I usually just season with salt before cooking Love my Rational.

My Rational comes with a probe I use it when doing Crispy Salmon that finishes about 103 I do this so much I had special cedar inserts made up works great. You can also cook by the look of the product as well just use the oven in manual - sort of like driving a sports car do you want a automatic or manual transmission?