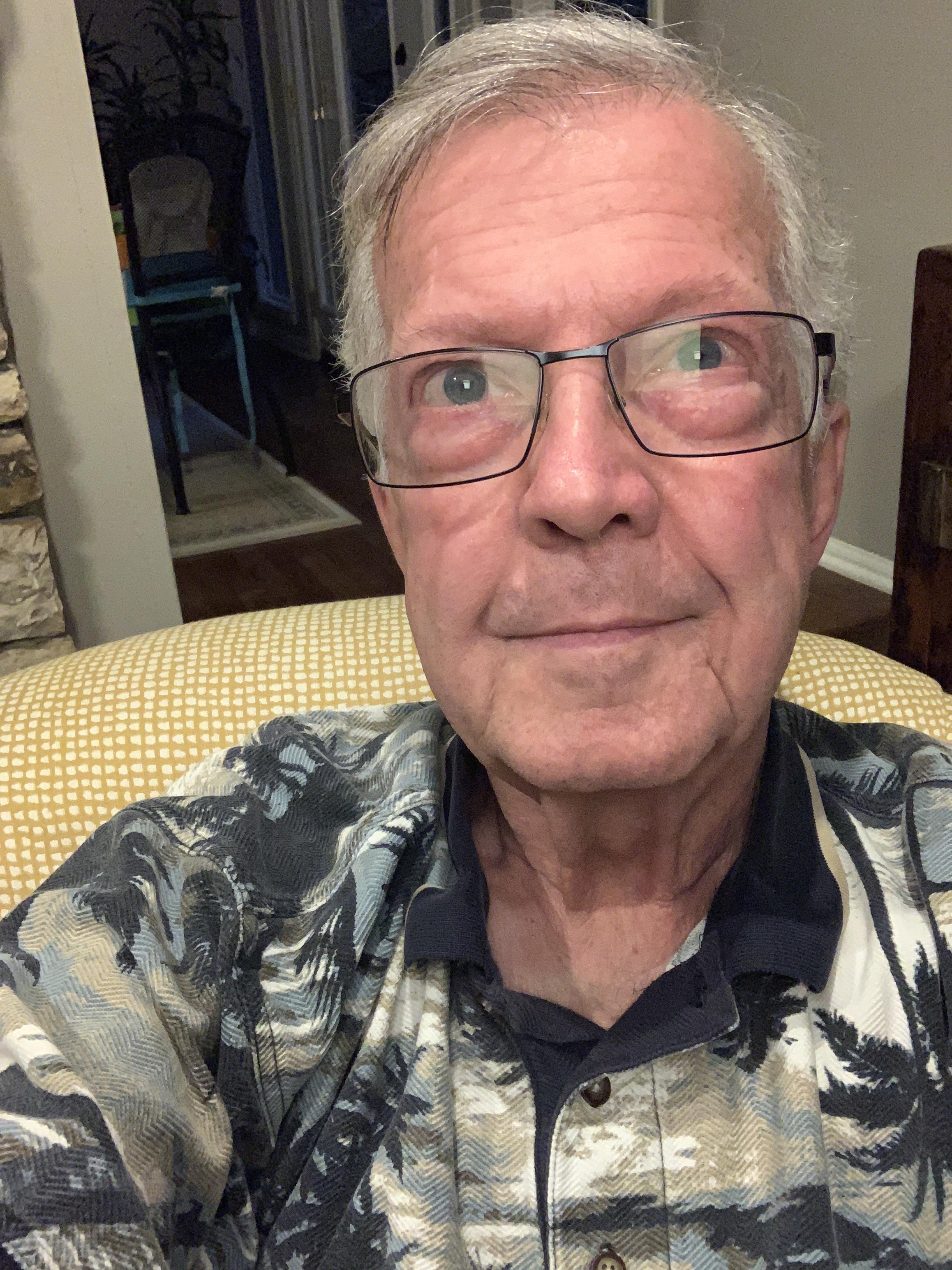 Milt
participating member
Posts

254

Joined

Last visited
Profiles
Forums
Store
Help Articles
Everything posted by Milt
The Polish Sausage is still available here in metro Atlanta. It costs considerably more than the foot long hot dog and soft drink. I tasted my wife's Polish sausage recently and agree that it is good. The grilled onions and peppers also add to the flavor - but the cost is nearly double the hot dog and no drink. The sausage is fatter, but shorter - likely similar amounts of meat.

Sobban, mentioned above, has closed. Heirloom Market BBQ is still opening and is still great food.

If I don't eat them while preparing whatever - I usually add the to green salads. After reading the above, I will also be adding them to soups and stews.

A very impressive newcomer is Bite on Webb Bridge Wat at Medlock Bridge Road in Alpharetta. Miller Union in Atlanta is also excellent.

Desta is a fantastic Ethiopian restaurant. Queen Sheba is also very good - although just a bit less impressive than Desta, in my opinion. One would not go wrong with either place.

A friend mentioned the Lenten Friday fish fries in his parish and my wife and I went a couple of years ago. We go once or twice each year now. The particular Catholic church where we eat (Holy Family in Marietta, Georgia) offers both fried and baked fish along with the predictable sides. For $6, it is a great meal and the proceeds go to a church. I inquired on a local board and determined that several (maybe most) Catholic parishes around here have Lenten Friday fish dinners.

We receive a H&D assortment every Christmas and have enjoyed receiving the fruit. This year, however, we made a Thanksgiving trip to Brownsvile, Texas and brought oranges and grapefruits back to Georgia with us. The folks at Loop Farms commented on how sweet the grapefruit was - much sweeter than usual for that early in the season. Apparently, time on the tree helps sweeten the fruit. When we returned home, we all tried H&D oranges and Loop Farms' oranges and the difference was amazing. The H&D oranges were not nearly as sweet, juicy, tasty as those we brought back from Texas. The pears were excellent, as always. The apples were also quite good - nothing exceptional, but good apples just the same. I grew up in an apple growing community in northwestern New Mexico and am reasonably well aware of good and/or modest quality apples. The above article didn't mention whether customer satisfaction with product was a factor in the decreased sales. The above comments make me thank that customer satisfaction likely is a factor - even if they are now aware of it.

We had dinner at Foothills Milling Company last Thursday evening. It was the best restaurant meal I have had in some time. We were fortunate to be seated just before 7pm without reservations. Making reservations is definitely advisable. Romaine wedge salad, fried grouper entree, Octoberfest Special (pork chop, sausage, mustard sauce, kraut, potatoes), individual peach cobbler a la mode were our choices that evening.

Last night, I saw where they are planning a December 2010 opening for the Albuquerque location of El Bruno and it will be on 4th Street in the site of the original Garduno's.

Today, I ordered a stuffed sopaipilla with chicken and green chile - to see if my friends were right on Friday. They were! My meal was enjoyed every bit as much as my Friday lunch. There is still much on the menu that I would like to try - but it must wait until the next trip. We did learn that an Albuquerque El Bruno's location is being planned. Where and when is not known by me, but surely by the time I return to New Mexico.

Cuba is a great distance from Hobbs - but if you ever find yourself in the area, El Bruno is an excellent stop. Yesterday three of us stopped for lunch shortly after they opened at 11am. My friends ordered "Regina" - stuffed sopaipillas and I ordered "Torreon" - a Navajo taco. All three of us thought the food was even better than in the past. All three meals were served with a fresh warm sopaipilla and honey. What a way to top off an already excellent meal that only ran $6.95 each. We then drove on to Farmington for the 50th reunion of our high school class. Tomorrow, a different classmate and I will be having lunch at El Bruno. I wonder what I'll have tomorrow?

As a child, I was occasionally served stuffed green bell peppers by my working mother. Quick and simple was the primary consideration around evening meals. As an adult, I have never had a problem with bell peppers. I enjoy them raw, and frequently included a few slices in my lunch - along with carrots, celery, radishes, and cucumber slices. Now it is possible to include various colors of bell peppers in my cooking. I don't recall ever seeing anything but green as a child. Perhaps my frugal mother just didn't buy them. To this day, raw or cooked bell peppers are a frequent part of our meals. No one in our family has ever voiced any distaste for them, but I am the primary consumer of raw bell peppers on a relish plate in our home.

In Georgia, I would list Flovilla, Atlanta, Macon, Marietta, Decatur, Roswell, Woodstock - the last four being Atlanta suburbs which you may not care to include.

As a child, my mother always served gingerbread with nothing else. It was (IS) a great childhood memory. Recently, a friend served gingerbread with lemon curd and it was even better than what I remembered my mother making. My own gingerbread preparations will now include lemon curd.

When I think of underappreciated foods - I think of foods I don't eat. The foods I do eat (including many on the above lists) don't seem underappreciated when I know that they are so very good. For a Christmas pot luck dinner, I prepared a rutabaga carrot dish - mashed rutabagas with grated carrots and other ingredients. It was very well received. Actually, I was surprised by how very well it was received. The above lists include cauliflower, brussels sprouts, okra, and lamb which were all a part of the regular rotation in my mother's cooking. My favorite vegetable is okra - pickled, fried, okra & tomatoes, steamed with lemon juice are all excellent ways to serve a very underappreciated vegetable. For some reason, I have always been drawn to the less common ingredients. I enjoy finding tasty ways to prepare rutabaga, okra, parsnips, black eyed peas, and other less familiar foods. I hadn't thought about it before - but, perhaps, my unconscious goal has been to change or broaden the food choices for us all. The preparation of white potatoes (as an example) have been unfairly judged by me as boring while it is exciting to find tasty recipes for the less well known foods. Since moving to Georgia, I have learned about many additional vegetables. I had never eaten rutabaga, field peas, collards, turnip greens, parsnips, and probably some other vegetables until our move to Georgia. Now, they are enjoyed on a regular basis. Perhaps my enjoyment of various international recipes is because of the unfamiliar ingredients in them. That may also be why our pantry is so full. We have, but seldom use, rose water, orange blossom water, file' powder, star anise, and numerous other items which have been purchased for specific recipes. My list of underappreciated foods includes hominy, okra, rutabaga, lamb, parsnips, and brussels sprouts - but also such ingredients as I mention above (rose water, etc.).

Monday evening we had a rather successful evening of eating whatever leftovers were still in the refrigerator before we left for Shreveport - where we are now. The refrigerator has spaces (empty spaces) on some of the shelves. The downstairs freezer has more frost than food left in it. I am planning on preparing Frogmore Stew next week - some time after we return. We have smoked sausages and quite a bit of shrimp still on hand, but I will need to buy corn on the cob and potatoes. Since my family eats better, with less complaining, when I prepare Frogmore Stew - I am prompted to serve it occasionally throughout the year. When we left Tuesday morning, there were a couple of bell peppers (one green, one red) still in the crisper drawer. They will, of necessity, be a part of the first meal or two when we return. Now, will need to focus on the starches in the pantry. Rice, couscous, lentils, pasta, barley and such need to be included regularly in the meal planning. Since they don't spoil as easily - they have been somewhat ignored recently. The meals will all include foods on hand with minimal purchase to keep well balanced meals on the table. I also have about a half dozen boxes of Jell-O (or similar brands) which need to be worked into menus. Unfortunately, I am the only one who really enjoys the products. Maybe I will miraculously find a recipe that will wow everyone else. The shopping list on the refrigerator door is longer than I would have expected - but we do need butter, milk, lettuce, etc. in order to continue using what been on hand for some time. The return home has me already thinking about what can be done with what is left. The beef is gone except for a very large brisket. That will wait until there are more than three of us for dinner. We have enough gone that I have found some of those buried gems that the rest of you have been mentioning. Time to sign off. My time on the public computer at the Shreveport library is just about over. Thanks for listening!

The appropriate minimums do vary depending on where we live. Severe winters, impassable roads, and other circumstances dictate a different level of minimum food stock in our homes. The rancher who lives miles from the nearest store stocks differently than the person who lives in Manhattan within walking distance of a market. My problem has always been that I stock food as though I were not likely to see a grocer for several months - when, in fact, I make a regular weekly shopping trip to Kroger or Publix and supplement that with occasional stops at Trader Joe's and other markets.

We are making headway in our goal of reducing what is being stored, rather than consumed, in our home. We are leaving Tuesday for a week with family in Shreveport - so using up the perishables has been a focus. The crisper drawer in the refrigerator is just about empty. Our freezer is nearly empty now. The last week has seen most of the meat consumed. We have used the package of filet mignon, the ground pork, ground beef, and skinless boneless chicken breasts recently. My wife finished the bacon and tomatoes a few minutes ago with her lunch. I finished the deli sandwich meat with my lunch today. Last night used our last five sweet potatoes (they were very small) and we finished off the open jar of pickled peaches. Tonight I am taking an apple cobbler and a rutabaga and carrot recipe to a pot luck Christmas party. That will finish off the open evaporated milk and the leftover rice, as well as the rutabaga. Defrosting our freezer will possibly wait until a warm day occurs - but we will be ready when that warm weather reappears. Virtually everything left will then be in the freezer portion of our refrigerator - and much easier to see what is left, so that I can plan the menu around those items. I've also discovered a couple of those mystery packages - similar to what others of you have been finding in your freezers. With only two evening meals left (at home) before we leave - we will be consuming leftovers for those meals. There won't be much freshly prepared - unless we eat more than I am expecting to have consumed at mealtime. Last night's dinner used our last two pounds of ground beef, but also made a serious dent in our overstock of canned goods. I used two cans of diced green chiles, the last cans of mushroom and tomato soup, a can of tomato paste, two bags of tortilla chips and a few other ingredients in our Mexicali casserole. After we return from Louisiana - the "no shopping" will continue. As we have been doing, a few items will be purchased to keep us eating well balanced meals. We will need milk, lettuce, and a few other items - but the focus will be upon what is still in the pantry (and the few items still in the freezer).

A quick Google search for Chicken Stroganoff provided a number of recipes including "Weight Watchers Chicken Stroganoff".

The reduction of surplus foods is continuing. On Wednesday, I prepared chicken stroganoff - which finished off our skinless boneless chicken breasts from a Weight Watchers recipe. Also prepared was banana bread from the preceding Weight Watchers page. That used the frozen very ripe banana in the freezer. Last night I prepared enchilada lasagna casserole, which used the balance of our flour tortillas, the last package of ground chicken, the red bell pepper, and the oldest green peppers. Our pecan pie used the last of the dark corn syrup and the last frozen pie crust. Spaces are beginning to appear in the pantry and in the freezer. My meal planning continues to be around what is on hand, while still trying to prepare healthy food and a balanced menu. Sometimes I succeed and sometimes I don't. The pecan pie was an example of "don't", but it sure was good. Tonight is another leftover night. The balance of the enchilada lasagna will be served tonight, along with the rest of whatever is prepared and still in the refrigerator. Tomorrow will be time to resume cooking.

Yesterday's meal preparation really showed some progress toward reducing quantities on hand. I emptied containers of bread crumbs and dried basil, reduced the surplus of tomato paste, finished off our russets and our sour cream, used over half of our sweet potatoes, used over half of our skinless boneless chicken breasts, used over half of our Rome apples, nearly finished the buttermilk and honey, and possibly more that I have forgotten. We have enough leftovers from last night to have tonight's dinner with no additional cooking required. We had chicken strips, minestrone soup, green beans, sweetened sweet potatoes, and a relish plate - along with sweet tea - and sour cream apple pie for dessert. Tomorrow, I will cook again. Our daughter joins us for dinner on Wednesday evenings and is a very picky eater. If any of the above leftovers are still available - there isn't much she would care to eat. I think I will do more baked chicken strips and another relish plate - plus I will toast slices of the walnut raisin whole wheat bread lurking in the refrigerator. We will still have pie on hand, as well. Wednesday is also the day for 5% Seniors Discount at Publix and Kroger - so I will do some modest shopping. I will only buy what I plan to use on the next week's meals - which will be centered on what is still on hand.

We almost always eat out Sunday noon and occasionally another time - frequently Friday evening. This past week, we have almost forgotten to eat at home. Tuesday found us picking my car up at our garage - which is seventeen miles from home. We were hungry and finally got to eat at a highly regarded barbecue restaurant that was only slightly out of our way on the trip back to home. It was fantastic - but did nothing to reduce our pantry overload. Wedneaday we had the pork chops, mashed potatoes and gravy mentioned earlier. I also learned not to make tapioca pudding with buttermilk. I was curious to find out how it would taste and I found out. After eating the first two servings (mine and the rest of Janis'), I threw out the last four - which is something I seldom ever do. That is why the stories on how much food is thrown out amazes me. We totally consume almost everything I prepare - even when it is less than stellar. Thursday evening found us out again - and close to Tuesday's barbecue restaurant. Near there is another place that I had not visited - but that had been very favorable reviewed on AtlantaCuisine. I had a veggie plate at Gabriel's Desserts and it was fantastic. Collards, fried okra, baked beans, and creamed corn were all very tasty. Last night was the annual holiday party for the staff where Janis teaches. I prepared stuffed fingerling potatoes (using the rest of our feta and goat cheese in the process, along with most of the remaining thawed bacon). They were very well received. Most of us had not had dinner and most of the guests brought desserts. The stuffed potatoes were the first plate emptied. I also brought the extra unused stuffing in a bowl to serve with pita chips. That also went over well. Tonight's dinner will be catfish with aioli, leftover mashed potatoes and gravy, leftover fingerling stuffing, and a can of green beans from the pantry. A tossed salad will likely also be included. Our fresh vegetables and fruit are under control. To maintain a healthy diet, I want to replenish those stocks as is appropriate - without any overstock. My challenge is the starches on hand. They need to be included in virtually every meal. The meat is still more than we should have on hand, but the quantities are reducing and I can sense that the end is within sight. Hallelujah!

I am now working on some of the items which have been lurking (unnoticed) in the pantry for some time. I threw out half a bag of pistachios in the shell. The expiration date was 09/04 - so I suspect they were a bit past their prime. Obviously, no one in our home cares for pistachios - or at least they won't eat them if they are so labor intensive as to require shelling. I just finished off a box of instant tapioca and began on the replacement box. That is one less box on the shelf and tonight's dessert is ready. For breakfast this morning, I prepared a bowl of Quaker Steel Cut Oats. I think two more breakfasts will finish off that box. Then I can resume my regular oatmeal mix which I normally have about five times per week. Dinner tonight will be pork chops and gravy from the Cooking Light Slow Cooker cookbook along with mashed potatoes from The Complete Cooking Light - using buttermilk rather than regular skim milk. The tapioca was also made with buttermilk. Also being served is some walnut raisin whole wheat bread - also from The Complete Cooking Light - which will be sliced, buttered and toasted before being served. Nothing consumed at home last night because Janis and I went to see "Julie and Julia" and grabbed a quick bite on the way. The movie was very enjoyable and we left hungry and stopped for another quick bite on our way home. That is one movie that needs the same advice as grocery shopping. Don't go when you are hungry. I have begun to realize that we have a lot of rice and other grains. Most meals need to include these or they will be here forever. I also have a couple of acorn squash and several sweet potatoes - along with several russets. The starches may outlast the meats. My belated suggestion for the ground lamb is chili. I have used a variety of red meats in chili and they have all turned out well. Bison, lamb, ostrich, beef, pork, turkey, and chicken all get used in chili around here. Red meat and poultry recipes are different, but the red meats and the poultry used can vary greatly.

With the Thanksgiving leftovers finished last night - it was time to resume cooking. I made a butternut squash and ground chicken chili based upon a recipe from Allrecipes.com This finished off the three small butternut squash from our garden, the last cherry tomatoes and one larger yellow tomato (also from the garden), along with our last tomato from the grocery store. I also used five cans from the pantry - along with some spices. It was very tasty, but didn't seem much like chili - in spite of many traditional chili ingredients. Tomorrow, we will have chili again. Perhaps the flavors will have melded a bit more by then.

On Wednesday, we finished all of the various leftovers in the refrigerator. We wanted to have room for the upcoming Thanksgiving leftovers. Still, Wednesday dinner was enjoyable. For Thanksgiving, my wife and daughter prepared the meal and I bought what they wanted. We still managed to use the two frozen turkey breast tenderloins instead of buying a turkey. We also used half of the accumulation of sweet potatoes on hand. I did buy a little over two pounds of green beans, which were prepared with oh hand bacon. Fresh cranberries, a pint of whipping cream, and miniature marshmallows were also purchased for our salad. Our daughter made an apple pie on Wednesday evening using on hand Rome apples and an on hand store bought crust. My wife tried a new dinner roll recipe and it is a keeper. I bought stuffing mix as directed. Those purchases and preparations provided our dinner meal last evening and will do so again tonight. Tomorrow will find me supplementing the leftovers with, at least, a meat dish. We will finish the turkey tonight. I am seriously planning our meals now and will use what is on hand to the greatest extent possible. Tomorrow I will buy some milk. My cooking experience is much more limited than that of many of you. I need to have a recipe in front of me and I am seldom confident around making substitutions. When looking for a recipe, I do try to find those which are calling for on hand ingredients. So far, I am reasonably successful doing that. We don't throw out anything close to 40% of our food. We tend to eat leftovers until they are gone. We consume the most ripe fruits and vegetables first. Actually, we have thrown out more food this past week than we have in the past several weeks. Two sweet potatoes were past saving and after two meals with my cole slaw - it was pitched. That was the most unappealing cole slaw recipe I have used in quite some time. Surely that 40% figure includes a tremendous amount of restaurant food. I am not sure if I followed everything correctly or not. The above MIGHT be a link to a picture of our basement freezer as it looked before this challenge began. There is as much frost as meat. It will be good to be able to defrost it soon. I just previewed the post and the picture is there. That is as great a success for me as meal preparation. Above is a picture of our refrigerator when this challenge began. It still needs a lot of work - but the beg of honeycrisp apples have now been consumed. Those were enjoyed by all of us and will be replaced soon - but not yet.