To us, this is known as work food. That is, we only have it at work. I have never seen it being made. My wife, or one of the sisters in law or all of them would make Falafel, and would deliver them in a deconstructed state to where, we the brothers, work.
When I saw this Cook Off, I knew we had something to contribute, our Falafel are as good as any served on the streets of Beirut.
2 C Hummus
1 C Split or cracked Fava beans
6 cloves garlic
1/2 C parsley
1 1/2 tsp cumin
1 1/2 tsp coriander seed ground
1 T salt
1/2 tsp cayenne
4 tsp baking powder
1/2 tsp baking soda
water to correct consistency while mixing.
Served with Tarator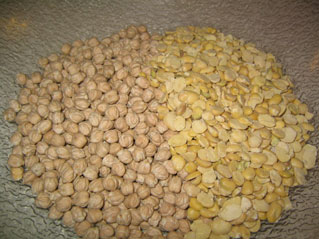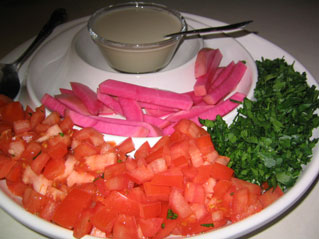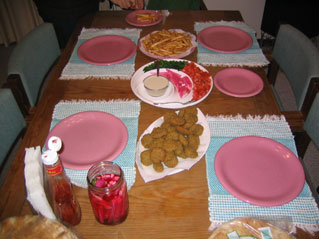 Edited by ChefCrash, 05 March 2007 - 12:01 AM.