This is an adaptation of a recipe by cookbook author Amy Beh.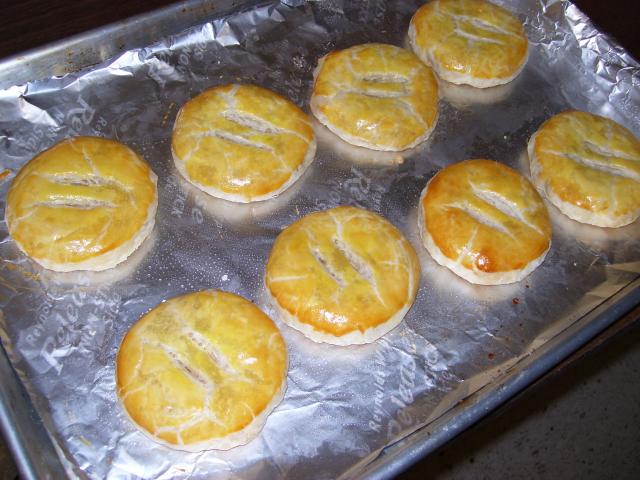 Ingredients
Filling:
165g candied winter melon, chopped
20g toasted sesame seeds
20g toasted coconut flakes
60g cooked glutinous rice flour (koh fun)
80g water
4 tsp oil
Outer dough:
150g Gold Medal Harvest King flour (or 50/50 blend of bread and all purpose flours)
1 Tbl sugar (castor/superfine preferable)
1 1/2 tsp golden syrup
50g lard, melted
1/8 tsp vanilla
75g water
Inner Dough:
80g all purpose flour
65g lard (solid)
Glaze:
1 egg yolk mixed with a pinch of salt
Combine filling ingredients.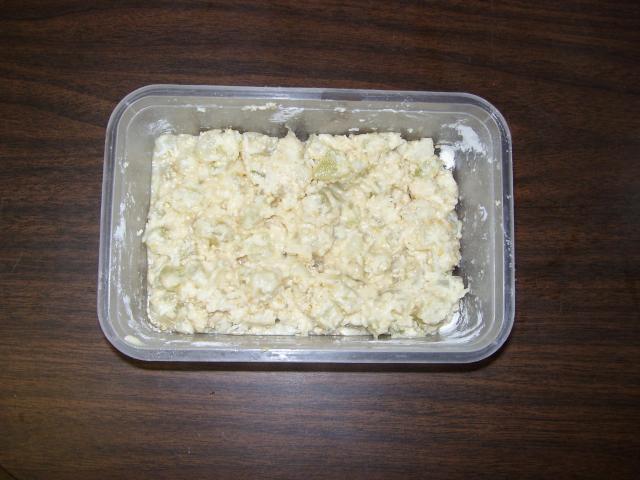 Cover, and chill.
For outer dough, mix flour and sugar in a bowl, then stir in the rest of the ingredients until a soft dough is formed.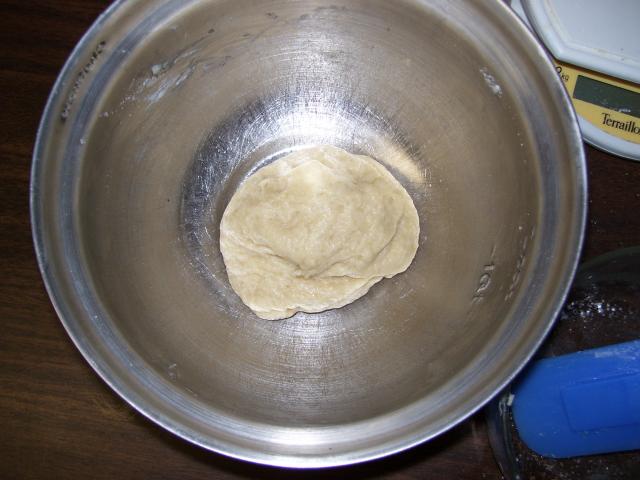 Wrap with plastic and set aside.
For inner dough, blend flour and lard
Wrap with plastic and chill for 30 min.
Divide the two doughs into eight equal portions and form each portion into a ball.
Shape one of the outer dough pieces into a cup and place a ball of inner dough inside.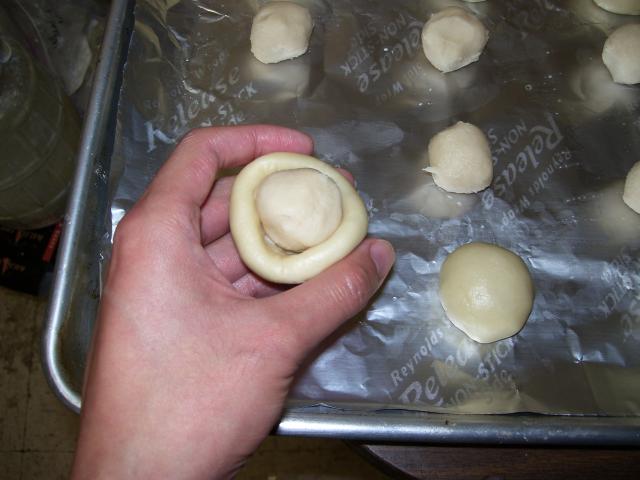 Bring the outer dough edges up around the ball and pinch to close.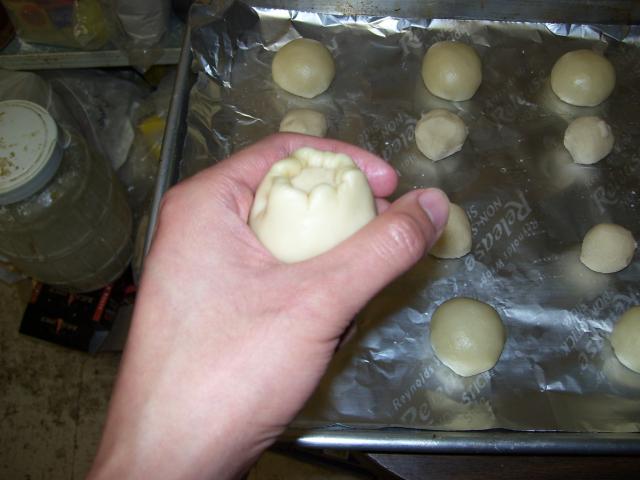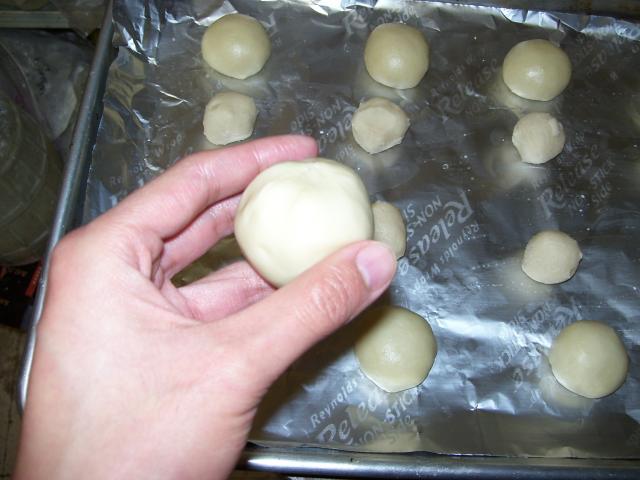 Repeat for the rest of the dough. Cover the dough balls with plastic and refrigerate for at least 15 min.
Roll one of the dough balls between the palms of your hands to form a cylinder.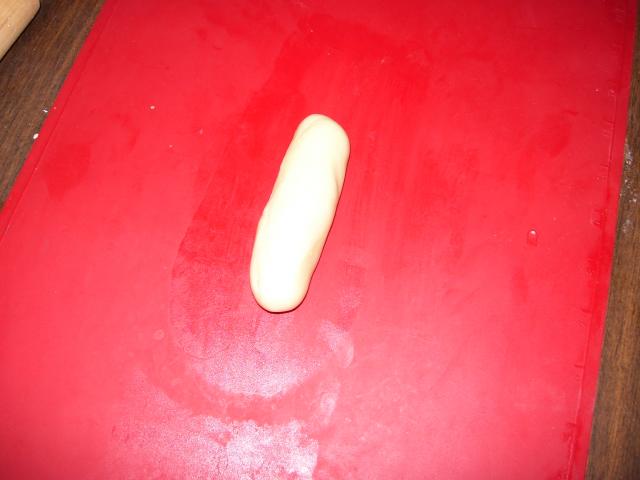 Roll it out to a oblong and roll it up jellyroll fashion.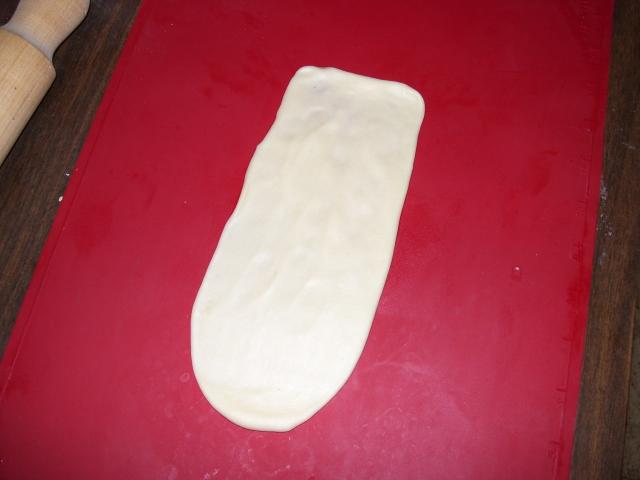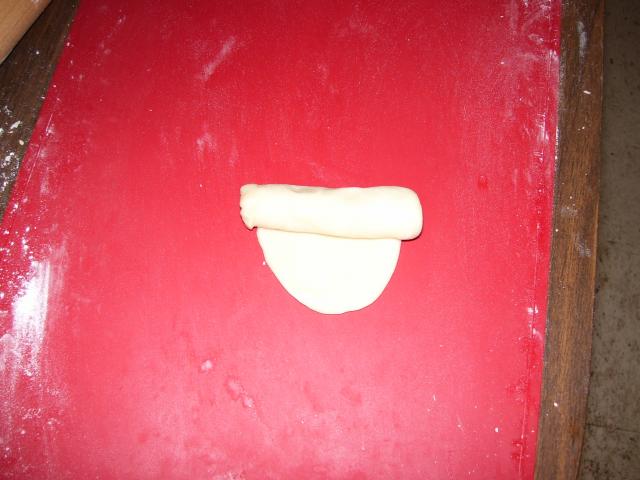 Repeat for the rest of the balls.
Rotate the dough 90 degrees and repeat the last step for each of the balls, beginning with the ones you worked with first.
Cover the dough pieces and refrigerate for 30 min.
Divide the filling into eight equal portions. Place a dough portion on its edge and flatten with a rolling pin, making the edges slightly thinner than the middle. Place a portion of filling in the center and bring the edges up to cover. Pinch to close.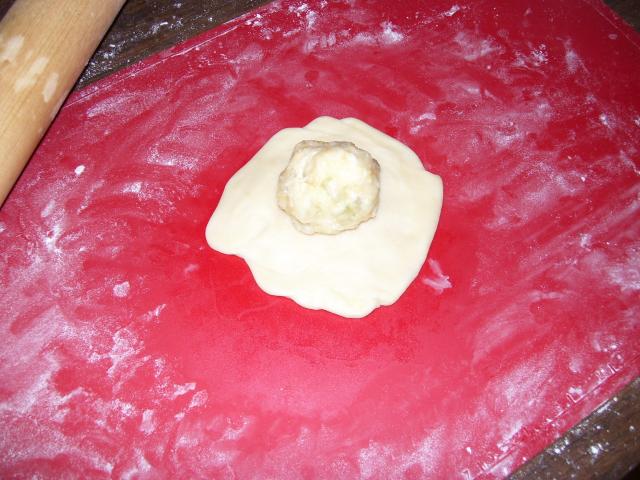 Repeat with the rest of the dough and filling.
Wrap one of the filled pastries in plastic and press into a 3 inch mold. Here I'm using a plastic storage container but you can use anything like a cup or mug.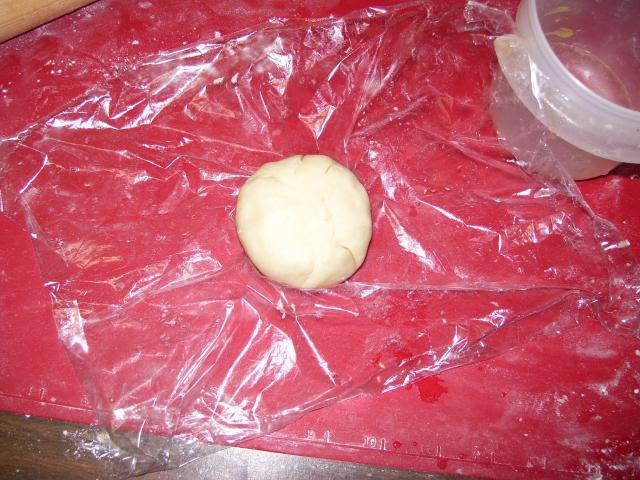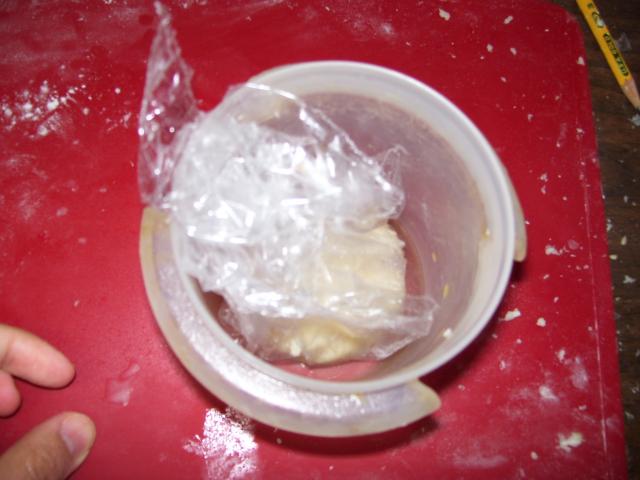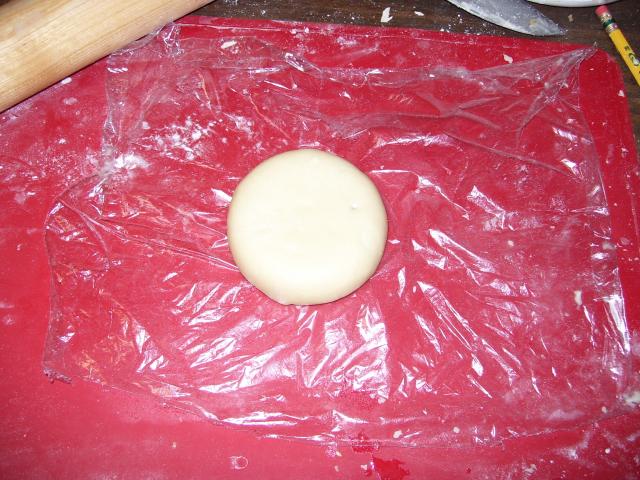 Place pastries on a baking sheet and brush with glaze. Using a sharp knife cut two slits into each pastry.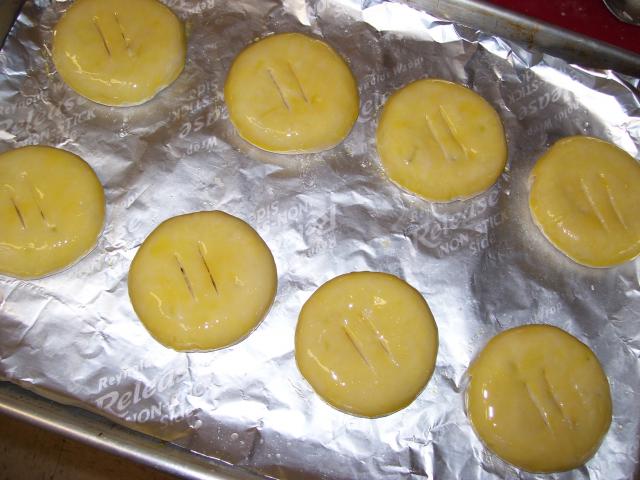 Bake in a 350F (180C) oven for 25 minutes.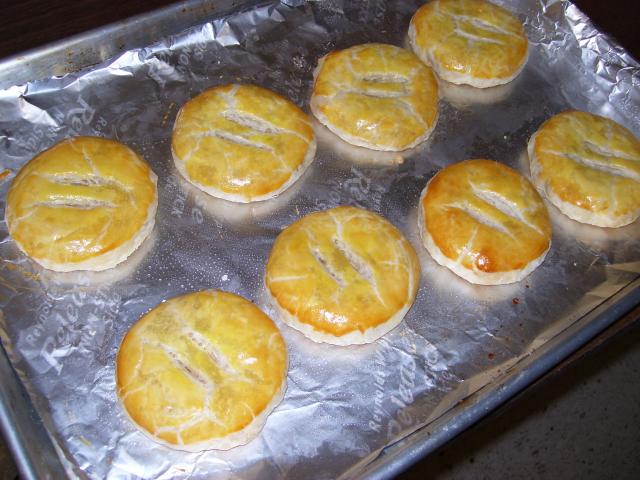 Edited by sheetz, 22 January 2007 - 09:40 PM.