Our carnivorous boys have been lobbying for barbecued ribs. I know that folks have strong opinions about this, so I will show our "barbecuing" process with some trepidation. We do not have a smoker, so we use our gas grill, indirect heat, a water tray, rib rack, and foil packets of wood pellets. I know that this isn't "real" barbecue, but with some fiddling around the end result can be delicious.
Anyway, we started with three racks of pork baby back ribs: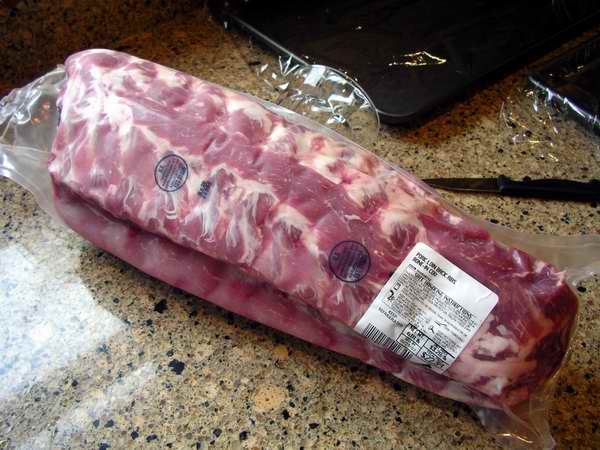 Removing the silverskin - I use a paring knife to get a corner started, and then grab it with a paper towel and pull.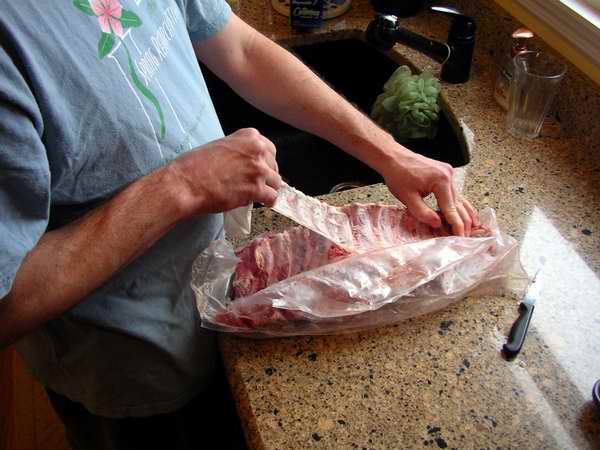 Throwing away the silverskin - this picture is just an excuse to show the trash pull-out. It keeps the dogs out of the trash, and the location flanking the sink makes doing dishes, well, not exactly a pleasure but less of a burden.
Shaking on the dry rub – we use the Memphis rib rub from Barbecue Bible with a few modifications.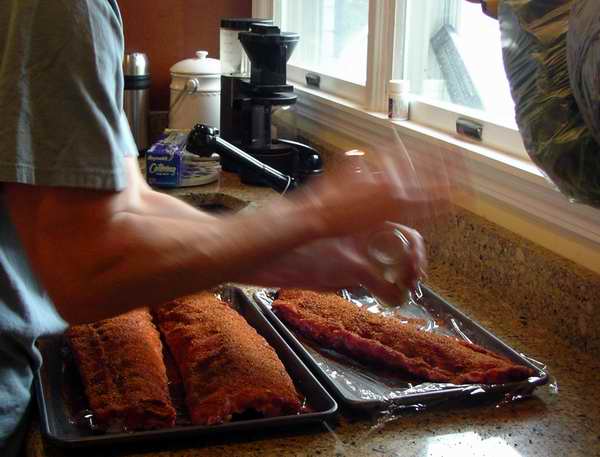 Ribs ready to go in the fridge for a few hours. Oops, forgot to upload the picture – I'll fix that in a bit.