Greetings from Frederick, Maryland, USA! Frederick is a historic town of 50,000 nestled close by the Appalachian Trail and Blue Ridge Mountains (hills, to those of y'all that have "real" mountains).
Located about an hour (depending on traffic) from Washington, D.C. and Baltimore, Frederick features an uneasy mix of historic buildings and high technology, corn fields and shopping malls, housing developments and dairy cows. Yes, we still have cows within city limits.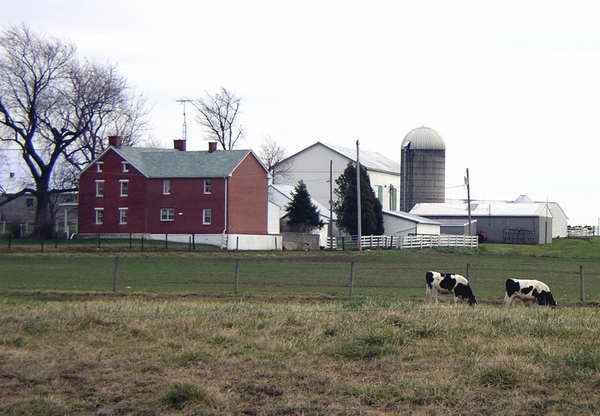 But the housing developments are winning.