I know there is a lot of discussion on which method is superior, high or low heat.
Well here are my results. I started with an 81/2 lb., four rub roast which I left exposed on the top shelf of the frig for six days turning the roast about every day. (dry aging) I removed the roast some three hours before I planned to place in oven. (I found this bit of common wisdom of little value since the internal temperature only came up some 3 degrees in this three-hour period.) I trimmed off some dark spots, frenched the
rib
s for looks and removed the elastic ties and retied with string. The roast had a tangy odor –but not spoiled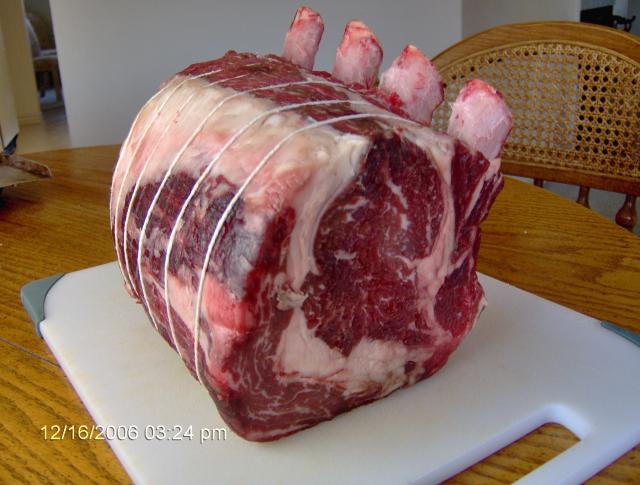 A thing of beauty no?
I rubbed the roast with olive oil and pan seared it. (I have come the conclusion this step is probably unnecessary. The roast will brown up nicely without it.) I salt and peppered the roast and placed on a rack in a 225 degrees F., oven. I used a new probe thermometer set to alarm at 125 degrees. (The thermometer worked perfectly.)
Roasting time about three hours. (The key – a failsafe remote thermometer.)
Here is the roast with the first
rib
carved off.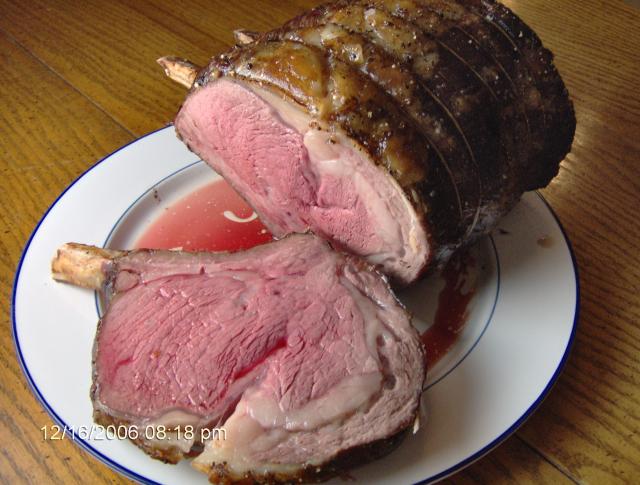 And here it is on the plate.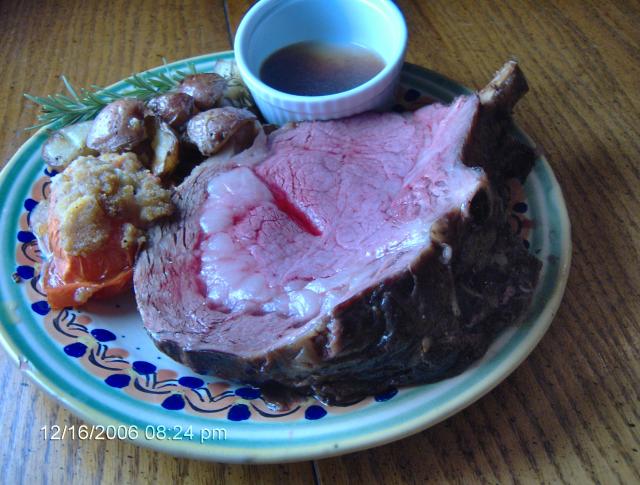 The results were perfect. Tender, flavorful perfect
prime
rib
.
I believe the evidence is in – Low heat method is the way to go. 225-250 degree oven – 125-degree internal temperature. Any further debate?