Woke up this morning to the smell of Blossom water in the air. Viviana was making "Qurban", a Christian holy bread, served by priests in Catholic church on Sundays and religious occasions. All
I
know it's delicious.
QURBAN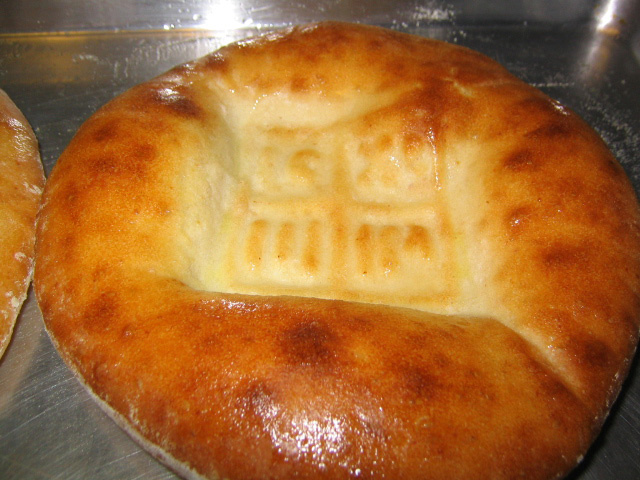 Recipe:
500g AP flour
80g sugar
1 tsp Mahlab (Black Cherry pits) ground.
1/4 tsp Mastic gum ground
2 tsp yeast
Water to bring it together.
Sugar dissolved in blossom water to brush on bread after baking.
Mix, knead and let rise.
Roll into 7" rounds, stamp with this (optional):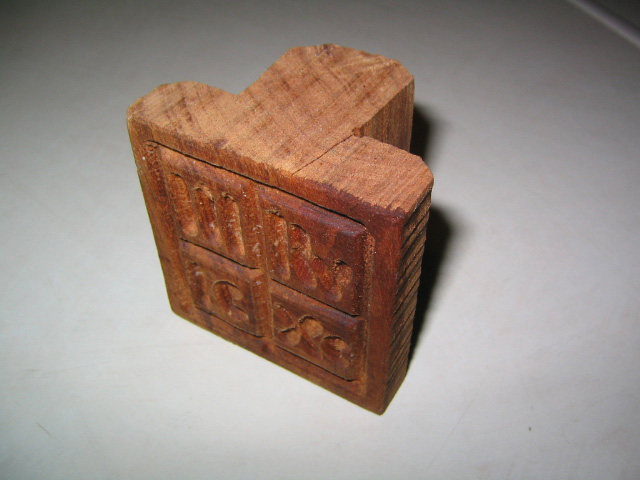 Set aside to rest 30 minutes. Bake @ 450F and brush with sugar/blossom water mixture.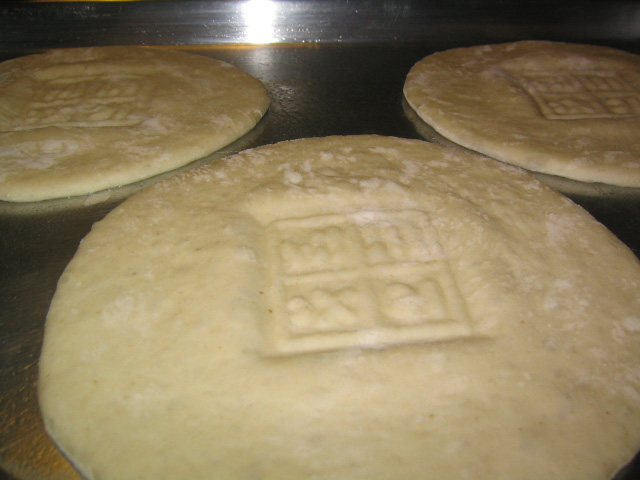 EDT: Remove foot out of mouth.

Edited by ChefCrash, 13 November 2006 - 01:58 AM.