Hi,
I thought some of you might be interested in this backyard Tandoor oven I made at my house.
Well, here it is in pictures:
Started with a base of firebrick. An inverted clay pot (the biggest one I could find), and cut off the bottom part. Reinforced the pot with fireclay mortar (in case the temps got too much for the pot; so far no cracks).
Now I have the pot enclosed in a square housing made of hollow blocks and insulated with perlite and sand (loose). It's important to insulate so the heat you worked so hard to accumulate does not escape. The "bricks" are just for decoration. They're not real bricks.
It's all done. It took me and 2 Masons 1 week to complete.
Here's the side vent for air (to keep the coals burning) and for cleaning out ashes.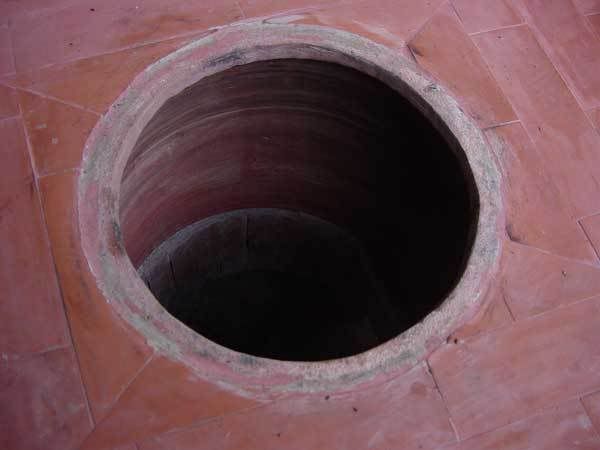 The opening to stick the skewers in and cook the food.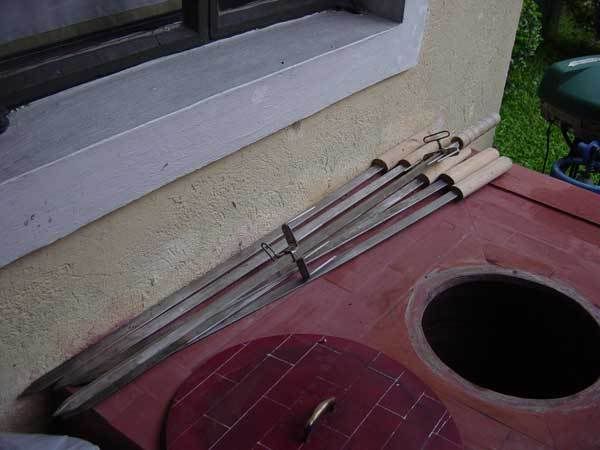 My skewers and spit. All homemade (machine shopped).
A close up of my skewer and spit.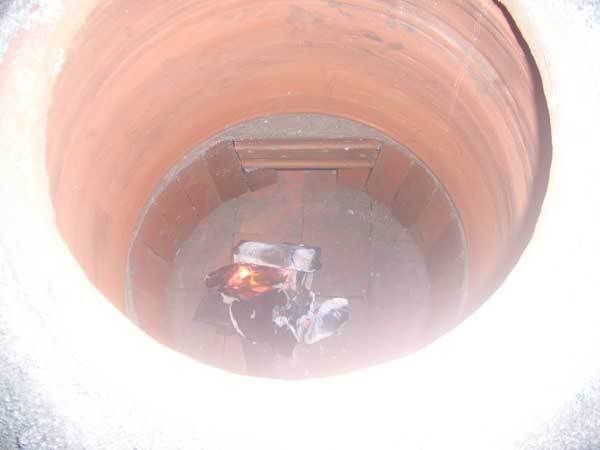 Getting the fire started :)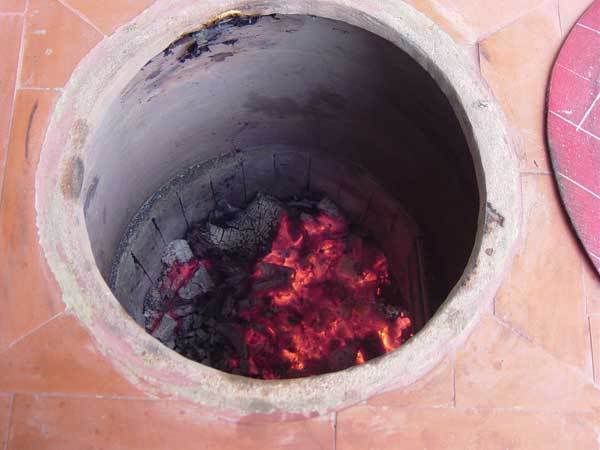 Full blast! 500 degrees Centigrade.
Well, hope you can come over for some Tandoor cooking! :)
Regards!
Edited by Obese-Wan Kenobi, 19 October 2006 - 12:27 AM.