Early morning greetings everyone!
I guess my hint photos for this blog were somewhat of a giveaway, especially to Megan. Oh well. For those that don't know, the bridge picture is a shot from my walk from the subway to work -- it is the Brooklyn side of the Manhattan bridge and if you look closely, you can see the Empire State building framed within the arch of the bridge.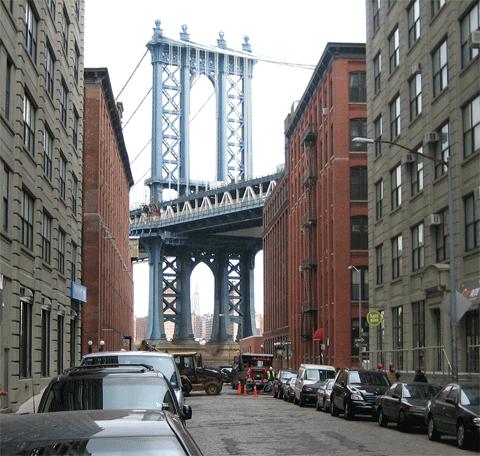 It was an overcast day when I took the photo; I will try to get a better picture this week.
For those that don't know much about me, I will give a quick background. My name is John Deragon, a native New Yorker, born and raised in Brooklyn, NY. My father's heritage is Quebecois and my mother's heritage is Norwegian. My grandfather on my mother's side was a lobster fisherman in Coney Island, so I spent quite a bit of time on a boat as a child, and still love being around the water to this day.
Growing up as a child in Brooklyn was a pretty awesome experience. Not only was I exposed to the great foods Brooklyn had to offer (Knishes, Bagels, Nathan's franks, etc.) we had tons of ways to entertain ourselves with various games we learned (stickball, stoopball, ball & crack, skulls…). I will get into more detail on the food and games as the week progresses.

I currently live in Park Slope, which is a neighborhood in Southern Brooklyn that is framed by
Prospect Park
along with my wife Jeannie and our dog Dune. (Which is whom you see in my avatar photo)
Prospect Park is the sister park of Central park and was designed by Frederick Law Olmsted and Calvert Vaux who also designed Central Park. The rumor is by designing Prospect Park after Central Park, they fixed all the mistakes they made in CP.
More info about our great park can be found at
the Prospect Park website.
We purchased a small wood frame house about 2 years ago with the purpose of doing a lot of the renovations ourselves. The house was priced right mainly due to the dysfunctional layout of the first floor, mainly the pathetic kitchen and bathroom layout.
From what we could tell, the house was built sometime between 1915 and 1920, and for the most part is pretty sound. The kitchen was built in the back of the house and was roughly 5' by 6' with a small window going out to our relatively (by NY comparison) backyard. To the right of the kitchen was a small bathroom with another very small window.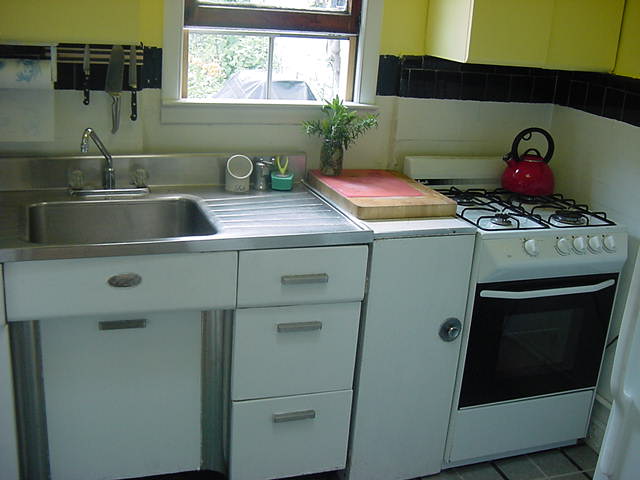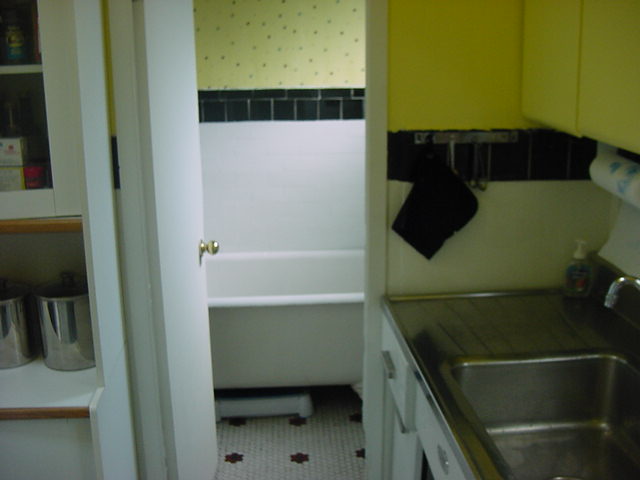 Those two photos are as the kitchen right before we moved in, as the previous owners were packing up. We made a decision to start the construction (or more precisely the demolition) on the kitchen immediately as you can see from these photos: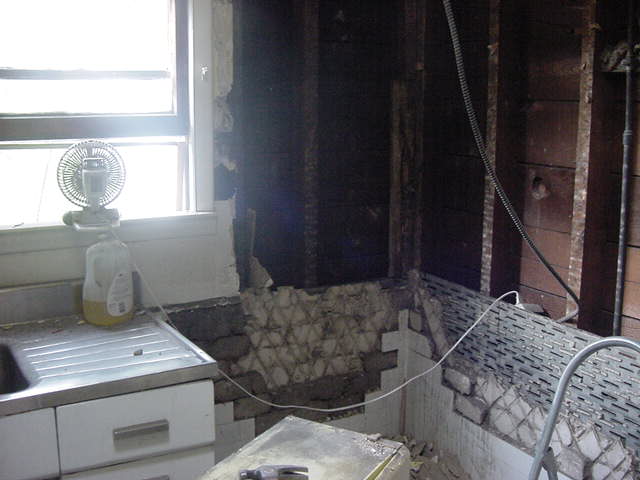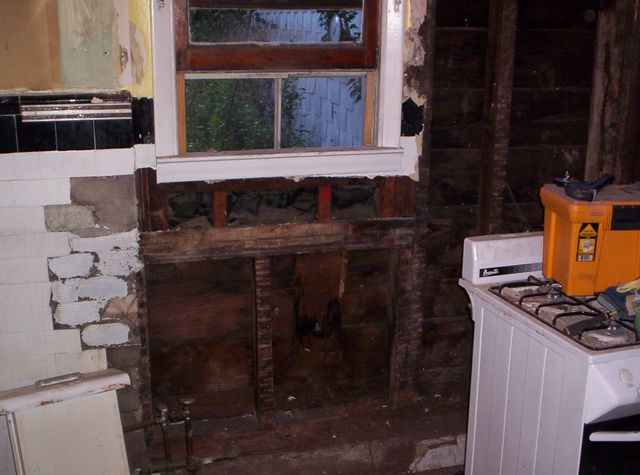 Needless to say we found a lot of surprises along the way. (more details on that later this week, including that chimney you see, along with some nasty termite damage)
All the work was done while I was working a full time job at an interactive advertising agency, so all the work was done at nights and weekends, which lead to us living with a fridge, laundry sink and microwave for almost 10 months.
Fast forward to today and our kitchen is done and is awesome, if I say so myself.

During the day I am now the Chief Technology Officer for Waterfront Media which is a company that provides online versions of many popular diets, as well as a health related reference site EverydayHealth. The offices are located in Dumbo, which stands for Down Under [the] Manhattan Bridge Overpass, hence the teaser photo!
Ok -- given it is getting late and I have a early meeting tomorrow morning I am going to wrap it up for now. As far as what to expect this week here is the schedule as it stands now:
Monday:
Dinner at home, or possibly out at a friends Birthday dinner. Still up in the air.
Tuesday:
Dinner at
Applewood
Restaurant one of our favorite local restaurants here in Park Slope.
Wednesday:
Dinner at
Annisa
, Anita Lo's restaurant.
Thursday:
Pegu Club
Friday:
Still up in the air.
Saturday:
Dinner party for 8 at home.
All during the week I will be preparing for the dinner party on Saturday, so there will be bits and pieces of Saturdays dinner spread throughout the week, from tracking down ingredients, to prep work, to figuring out the wine pairings.
With that, I will see everyone back here in a few hours!