How better to discover France than to cook the local ingredients?
A couple of recommendations (and a couple to go on my wish list for my next visit)
Delicieusement Votre - Private Cookery Courses in Lyon
Aurelie Chauvin welcomes small groups to her beautiful house just 15 minutes from the centre of Lyon. We joined her for a morning cooking with a Father's Day theme. The group cooked together, each adding their bit to the lunch we would eventually sit down and savour.
Our course was one of the higher priced ones 70 euros (well it did include fois gras on the menu).We made a superb tagine with lamb and artichokes and very rich chocolate dessert with tuiles, with scallops and fois gras to start.
Aurelie speaks excellent English and provided recipes in French as well as English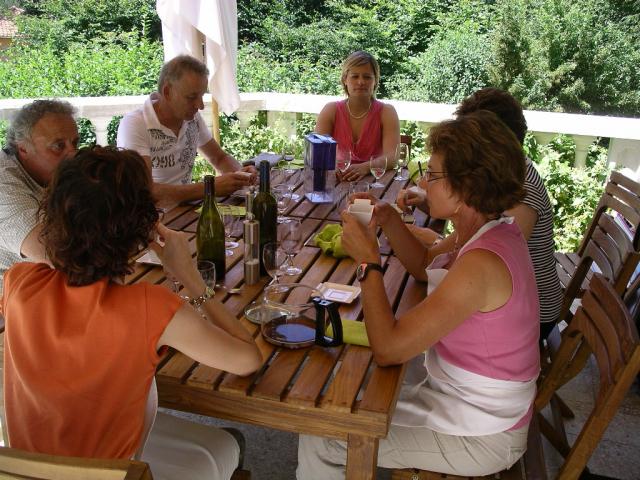 Participants enjoying a leisurely lunch after a hard morning's work
Aurélie Chauvin
Delieusement Votre
18, allée des Mirabelles
69340 Francheville
04 37 41 58 07
Delicieusement Votre
La Maison du Moulin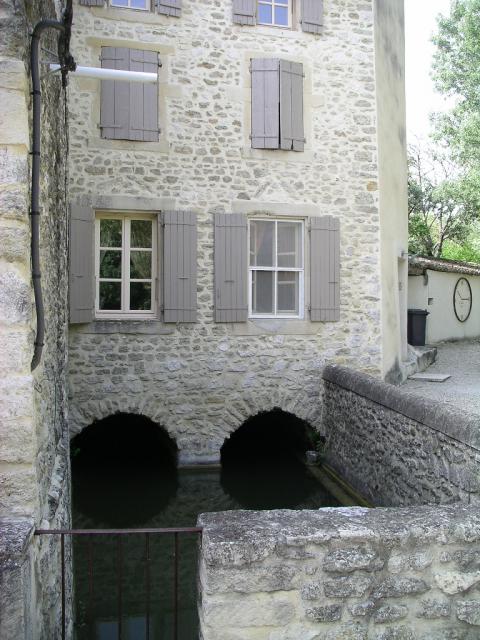 Benedicte Appels
Maison d'hôtes de charme
26230 GRIGNAN
Maison du Moulin
maisondumoulin@wanadoo.fr
Benedicte runs the most fabulous upmarket chambre d'hotes/table d'hotes in Grignan not far from Montelimar. This accomplished Belgian Chef (who includes a "stage" with Jean Luc Rabanel as one of the highlights of her culinary career) runs a varietyof seasonal courses including one on black truffles! Benedicte speaks excellent English.
We did a mini course with her helping prepare the evening meal for her guests (which we savoured too!)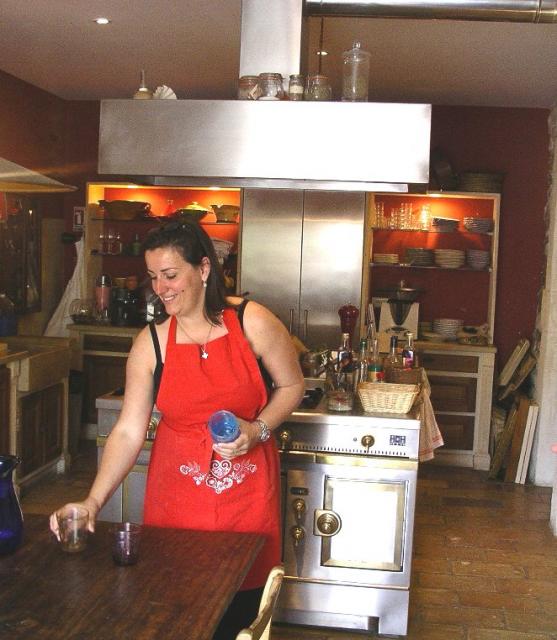 And on my wish list ....
Lecon de Gout et Degustation (Taste Lesson)restaurant Nicholas le Bec, Lyon
04 78 42 15 00
restaurant@nicolaslebec.com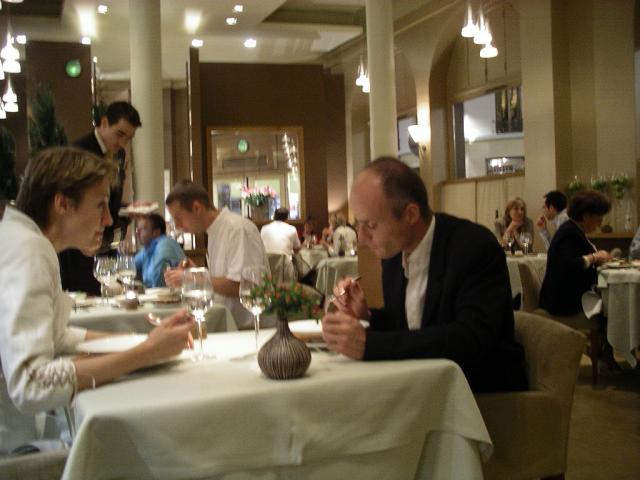 2nd Monday of each month either 15.00 to 17.30 or 19.30 to 21.30.8 people max.
55 euros per person or 45 euros if you belong to Cercle Nicolas le Bec (20 euros per year)
Discover seasonal produce, understand the products in a relaxed atmosphere and taste a cuisine that focuses on health and equilibrium at this Michelin star restaurant.
Jean Luc Rabanel of L'Atelier
is shortly to introduce cookery courses
http://www.rabanel.com/ecole.htm#