One day after the cease fire and a month long invasion of Lebanon, an old lady stood in front of the rubble of her family's home in the south of Lebanon and declared, " We will, be able to knead and bake our own bread".
Here is to her and hers.
My wife let this dough rise overnight.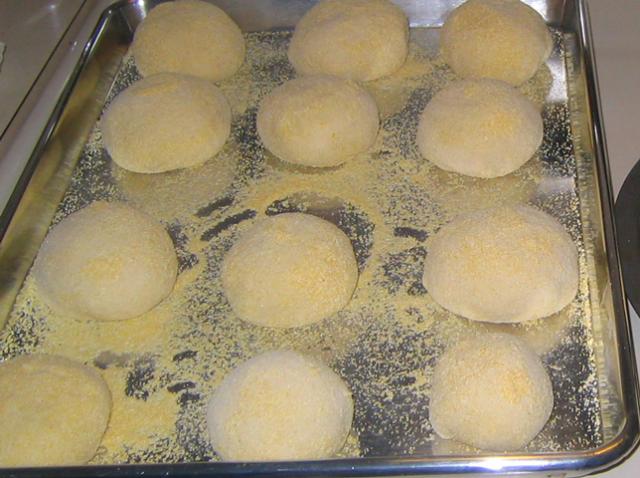 Early in the morning I heat the Saaj and my wife cleans it with water.
Our neighbours from one side (my brother Sam and his wife Fadia) join in to help.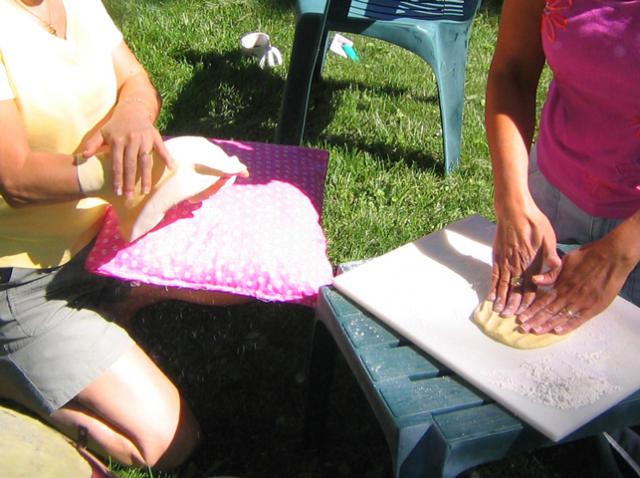 Our neighbours from the other side (my brother Dani and his wife Claude) bring Arabic coffee.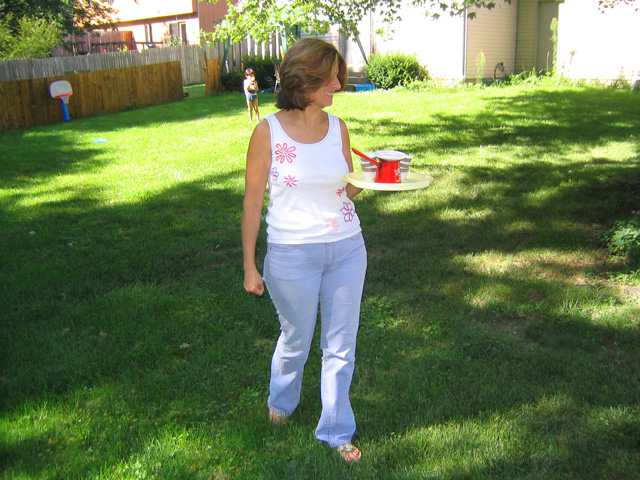 The AB looking guy is Sam.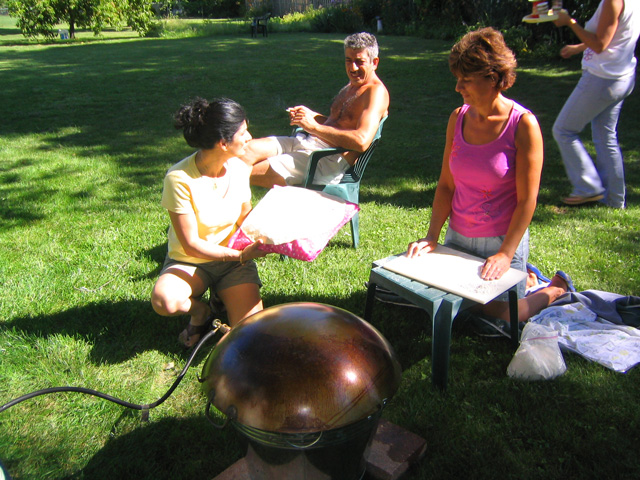 The pillow is called 'kara'. Used to stretch the dough to half the thickness of a Tortilla and delivery onto the Saaj..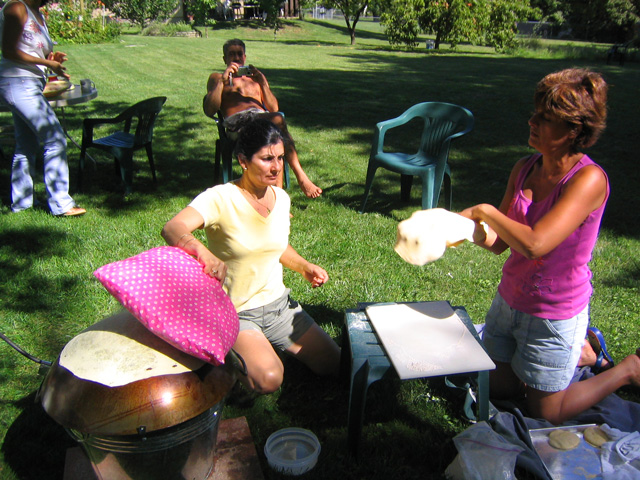 Viviana and Fadia work feverishly. The bread cooks in about one minute.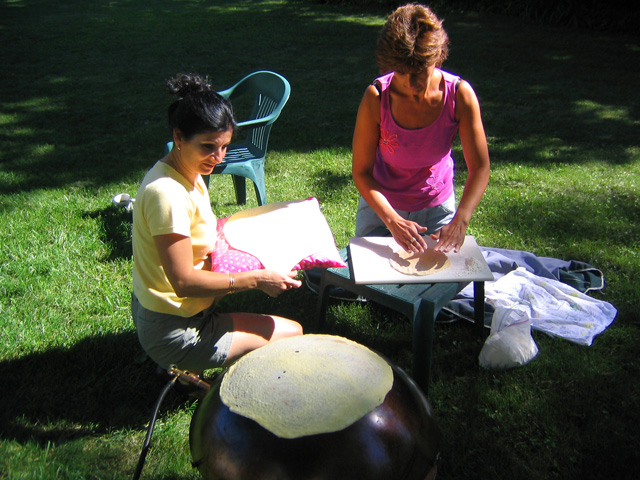 They get help.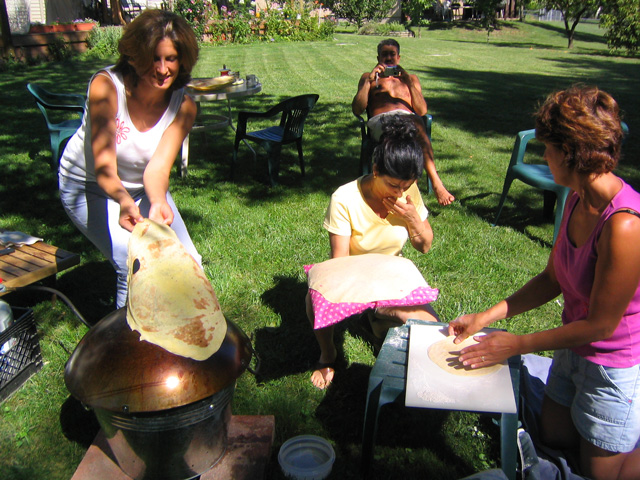 Brother Dani and his son Nader.
Some Baabeel
Manaeesh.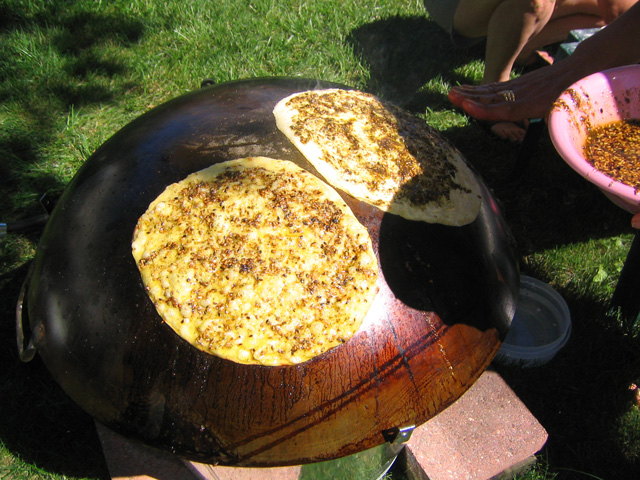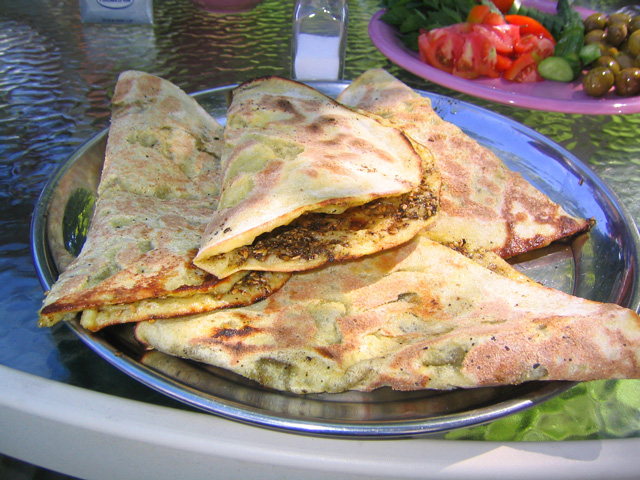 Home made Labneh and cheese. Olives, oil, zaatar from Lebanon and homegrown veggies.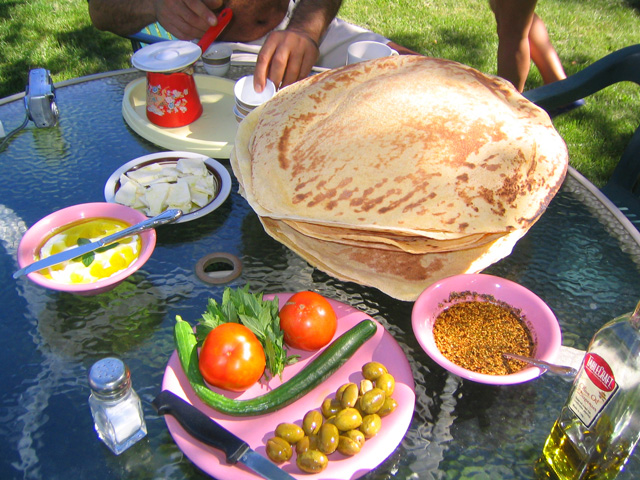 Edited by ChefCrash, 20 August 2006 - 01:51 AM.