Good Morning from beautiful, sunny Vancouver Island.
My name is Ann and I live with my husband Moe in Duncan, British Columbia right in the heart of the Cowichan Valley on Vancouver Island. We have a son, Matt, who is 24 and lives just an hour south of us in Victoria. My blog theme is planned around all the wonderful foods that are available here on the island, mostly in the Cowichan Valley and the Victoria/Sidney area.
I have a friend visiting from Toronto this week and Sandra and I plan to drive all over the southern part of Vancouver Island visiting farms, markets and wineries. It is my intention to cook most of our meals using local in-season produce, meats and seafood also from the area. We got started early by going to a couple of the farmers' markets in Victoria on Saturday and the Cedar Farmer's Market on Sunday. Duncan has a wonderful farmer's market that is open every Saturday 12 months of the year and I very seldom miss it. I love this time of year. Each week the selection at the market just gets better and better. I can't wait until the corn and tomatoes are available.
Actually this week won't be too much different from the way that I normally cook and plan meals. I've always shopped on a daily basis and I've never minded driving some distance to find what I want.
Here is a picture of Saturday's take from the Markets. The garlic is from the James Bay Market and the rest of the produce came from the Moss Street Market.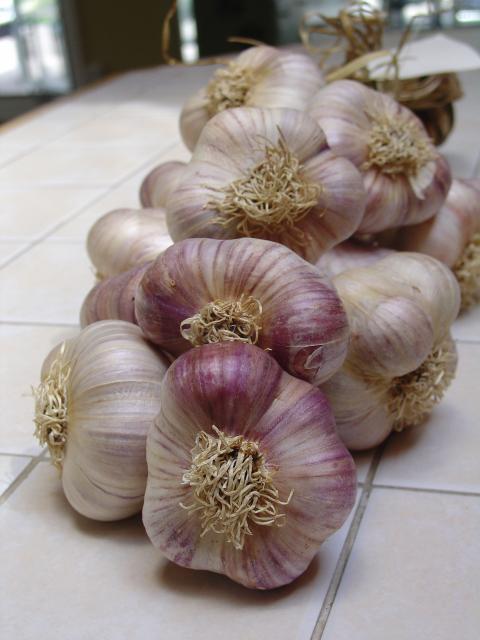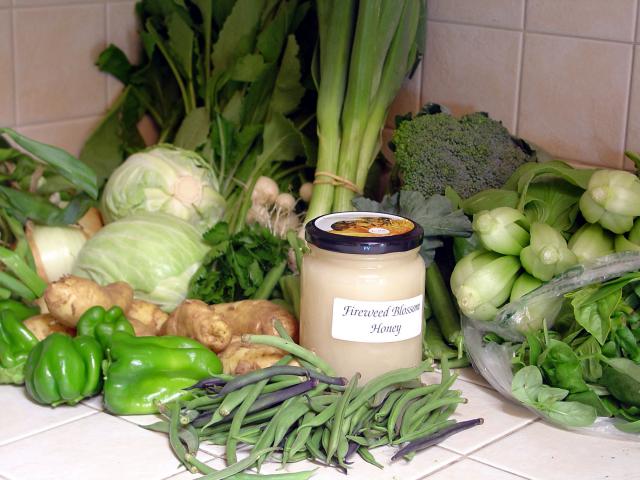 It's early here, just 6:15 AM so I'm off to the kitchen to make coffee.