For years I've been trying to make this Lebanese (Arabic) breakfast/dessert street food.
Yesterday we made a new version. I can say that we're almost there if not there.
From left to right: A kind of Lebanese cheese, sold around here as "Best Spanish" cheese, soaking in water to rid it of any salt. The dough spread in a buttered pan. In the pan on the stove is simple syrup.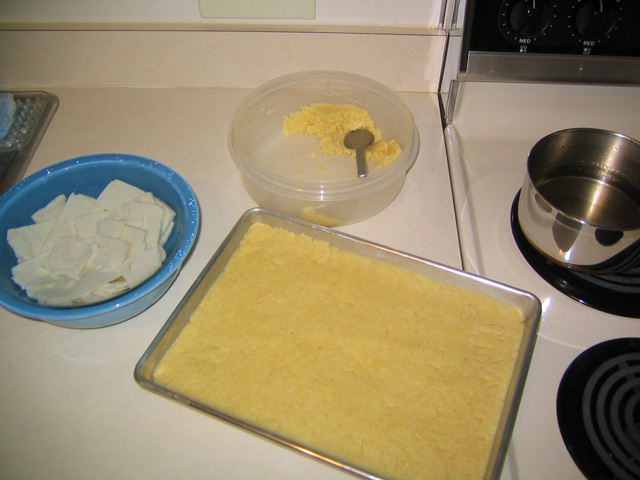 After baking @ 450 F for 22 minutes, it was covered with two layers of the cheese.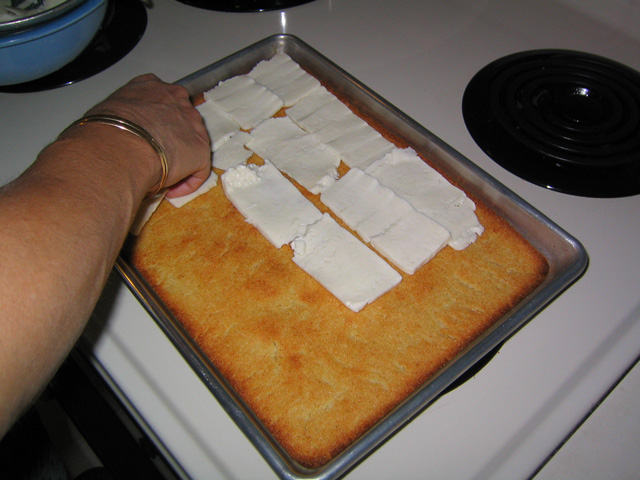 It was put back in the oven to melt the cheese then was removed and turned upside down onto a different pan.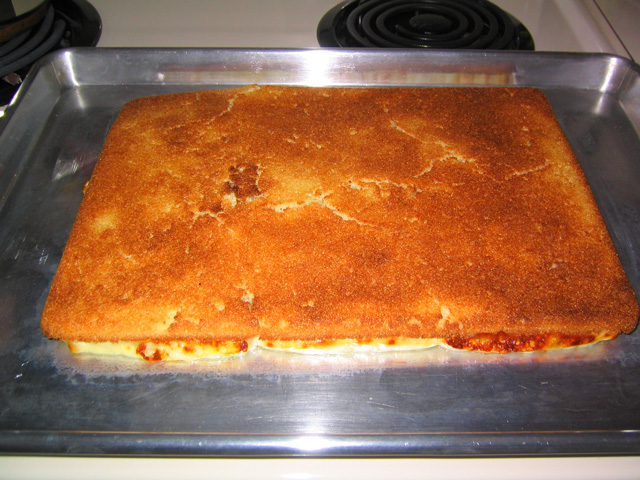 Drizzled syrup all over.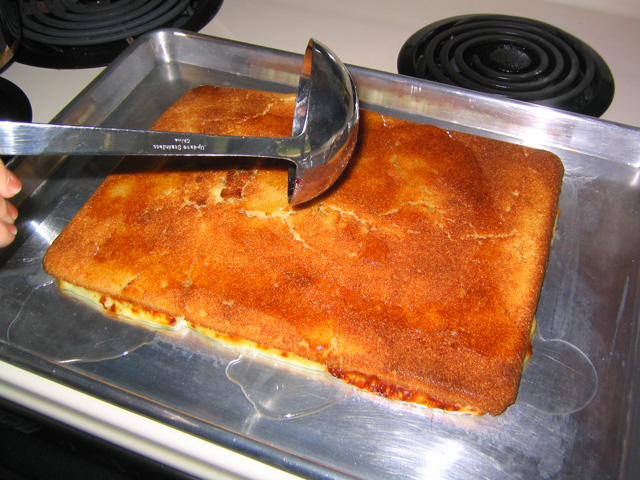 Served warm with more syrup.
Syrup:
1 c sugar
1/2 c water
1 tsp blossom water
Dough:
500 g Semolina
50 g Cream of wheat
125 g butter
3/4 c sugar
3/4 c milk
1 T rose water
1 T blossom water