I can't believe there wasn't a topic for Sang Kee, I know there have been plenty of posts, but I guess they're scattered around various Chinatown threads.
With a few new places opening, and a few old ones worth reconsidering, I've been neglecting this favorite place recently, but I finally couldn't resist any longer...
For just two of us, we ordered:
Steamed Dumplings
These are incredibly hard to pick up with chopsticks, but if you can avoid flinging them across the room, there's a big payoff: tasty pork filling, tender wrappers and salty oyster sauce.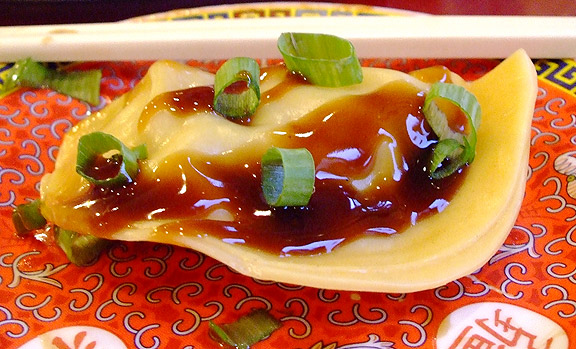 I like the fried ones too, and in a larger group I'll get an order of each. These are the plain-old dumplings, which I like better than the other kinds on the menu.
Although there's plenty of other good stuff at Sang Kee, it seems somehow wrong to not get the duck. This is half a
Peking Duck: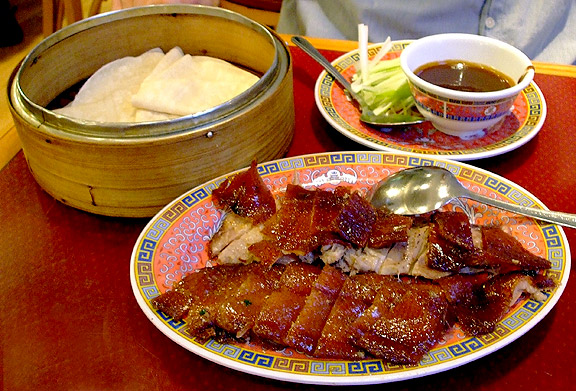 The crispy, fatty, delicious skin is served with hoisin and scallions, and you roll them up yourself in fresh, thin pancakes.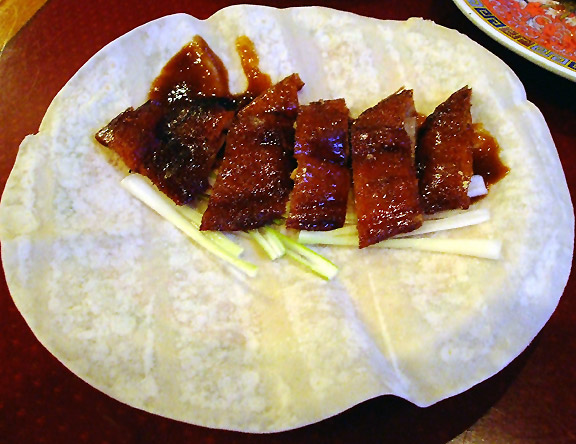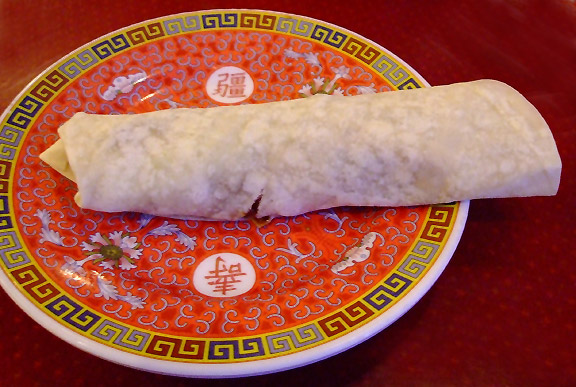 The remaining duck meat is stir-fried with whatever vegetables they feel like tossing in, and has an intense brothy juice, rather than a sauce per se. The crispy skin and pancake course gets the attention, but this part is pretty tasty too!
We get in such ruts at Sang Kee, ordering a few things that we love over and over, that we've recently made an attempt to always order one thing we haven't had before. Tonight that was
Sauteed Spareribs with Black Bean Sauce.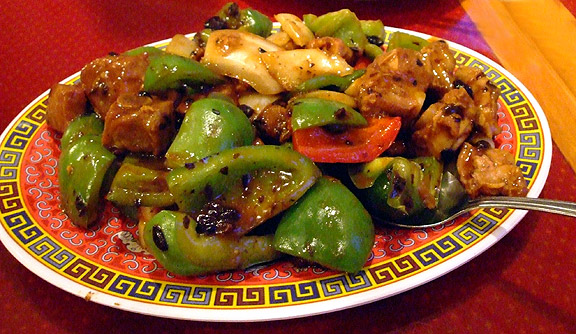 This was pretty good, the ribs were very tender, falling off the bones, but it gets a bit messy dealing with all those little bones in a sauce, and in the end, I like other ways they make ribs, or other dishes they make with black bean sauce better, so I probably won't get this again. But I didn't regret ordering it this time!
I'd missed going to Sang Kee, and everything was as good as I remembered, so I'll be back soon. More pics then!
One complaint: their A/C is a little un-subtle, so if you happen to get caught under a vent, it can get pretty chilly, and it can cool the food down too, so try to be aware of where you are, and ask to move if you're in a down draft. And as a rule, downstairs is better than upstairs (food gets to you faster/hotter). But then upstairs is better than not being at Sang Kee!
Edited by philadining, 05 July 2006 - 10:02 AM.