In keeping with all those great eG threads like "Breakfast! The most important meal of the day", "Lunch! What'd ya have", "Dinner! What did we cook" and "What's for dessert?", I think it is time that the chocolatiers and confectioners on eG have a place to post their day to day "what did I make" pictures and projects.
So to start things off - I'm on holiday for 3 weeks and our plans to go sailing got buggered, so here I am with some time on my hands to play. I haven't made nougat for a while so yesterday I measured out a couple of those egg whites that have been sitting in the fridge for a while and here's the result.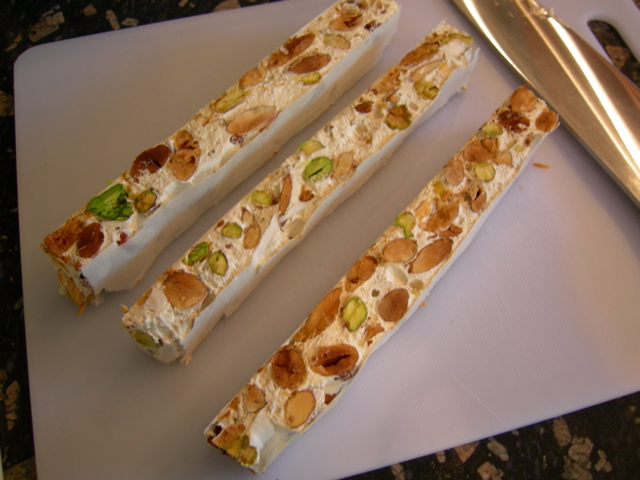 Nougat with almond and pistachio.
It is excellent! soft, chewy, with well toasted crunchy nuts. The only thing missing is a bit of milk chocolate on the ends.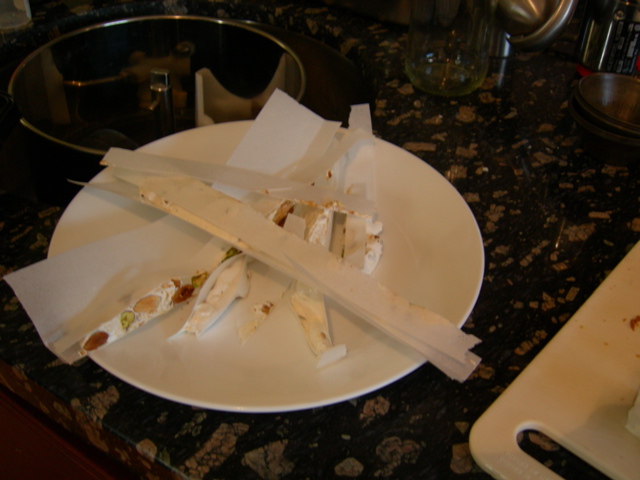 And of course the best part, the scraps.
So c'mon folks, lets have a look at your candy, confections, chocolate. All those nice goodies that don't fit well into breakfast, lunch, dinner or dessert.