So, you want to make tortillas. Not these store bought pieces of cardboard that come in plastic packages but real, fragrant, soft, delicious fresh tortillas.
1. To start you need the following tools;
a. a bowl,
b. tortilla press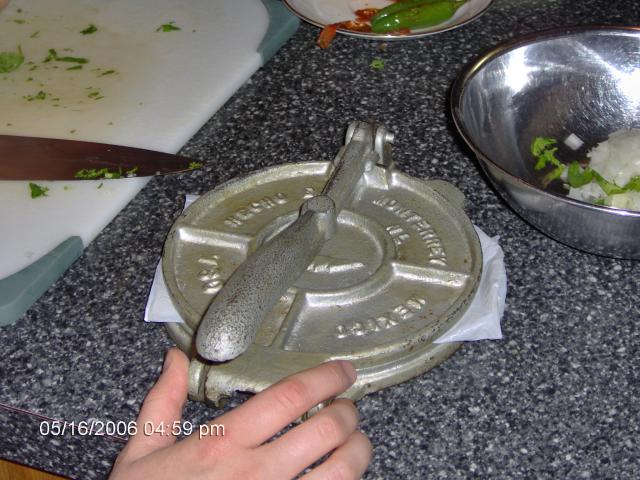 c. cast iron comal
2. Supplies you need
a. Corn flour for tortillas (maseca)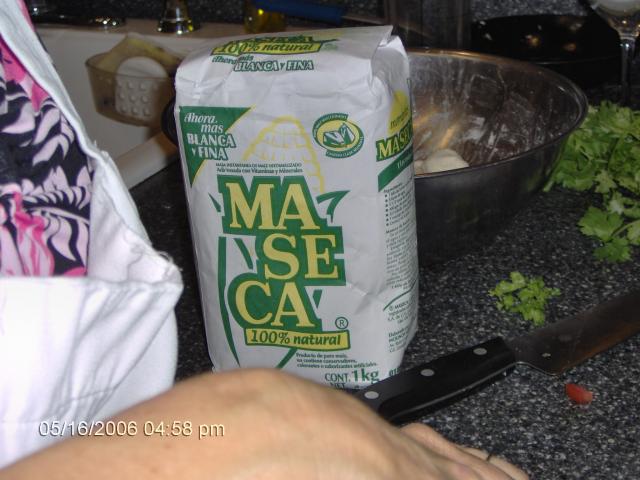 b. Hot water
3. To begin making the dough (masa)
a. A cup and a half of maseca
b. Add hot water and blend with spatula under a dough is formed, blend with your hands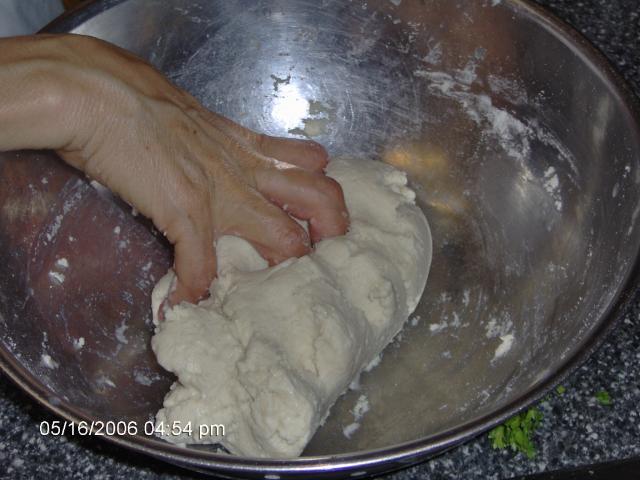 c. Heat the comal until medium hot and form masa into balls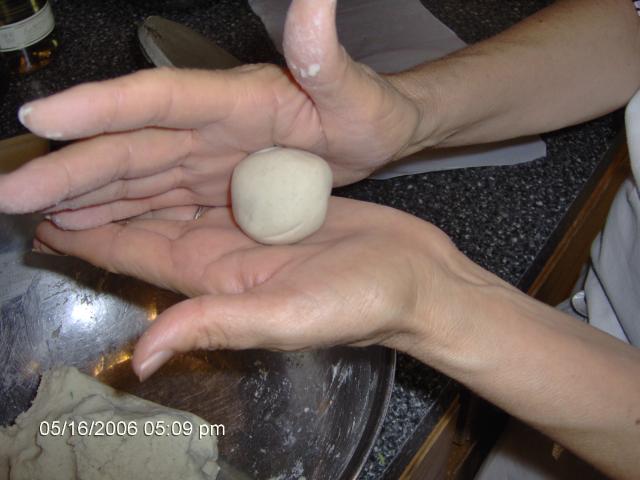 you may perform your masa balls in a bowl
d. Place a plastic sheet on your tortilla press and place your masa ball in the center.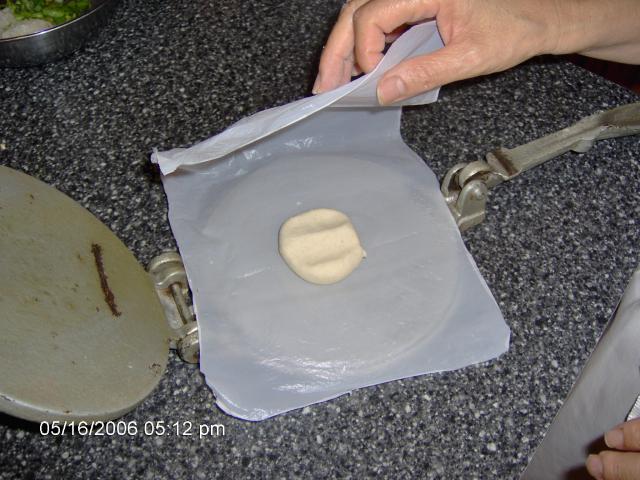 Put plastic on top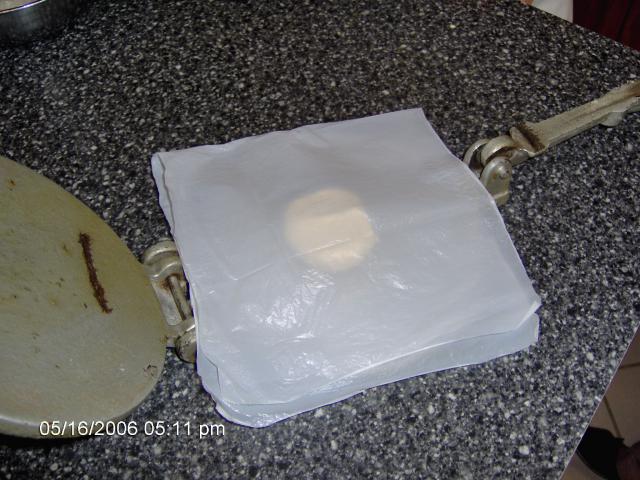 and press gently.
e. Remove top plastic and carefully removed raw tortilla.
f. Place on comal that has been previously lightly greased with Crisco or manteca.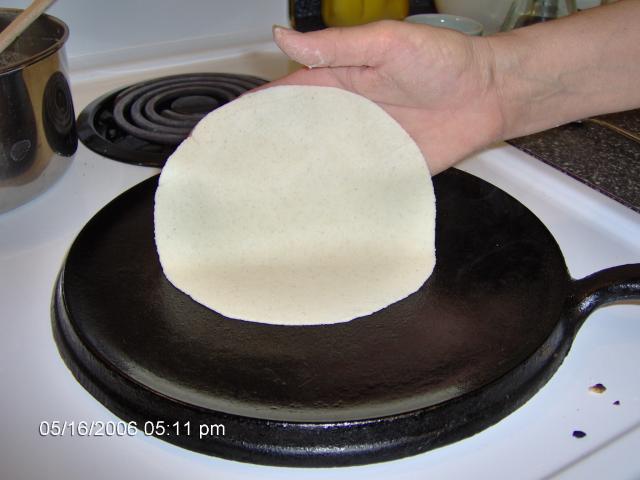 g. Turn over when after a very short while (you will learn with experience.)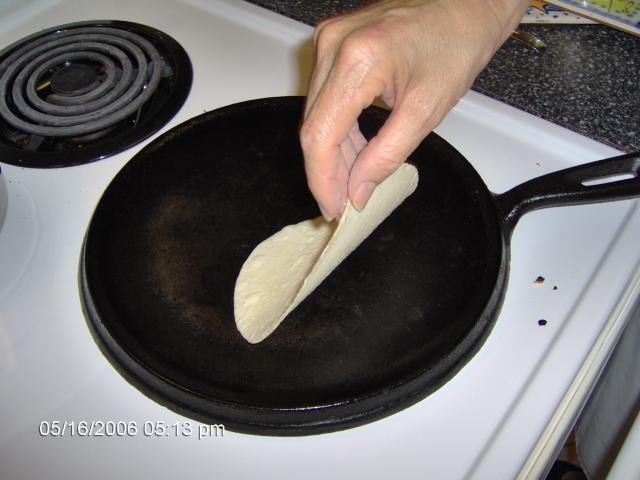 h. The tortilla will begin to cook – look for spots of browning on bottom side and turn again.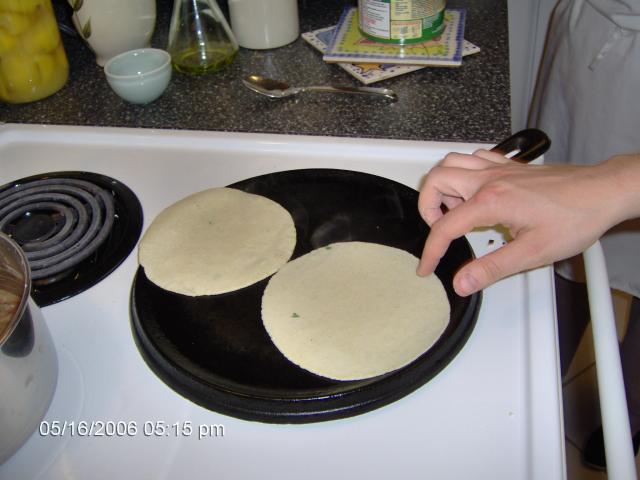 i. The tortilla will begin to puff.
j. When puffed remove to plate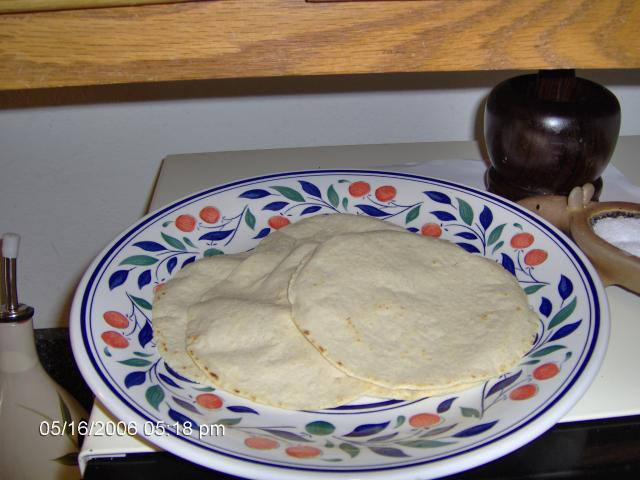 4. Repeat the process until all the masa is used up. Don't eat all of your production – the aroma will drive your crazy. (don't listen, eat with a little sea salt) (a tacito)
Now you need some Salsa Crudo and Guacamole estilo rancho Santa Fe del Pino.
1. Salsa,
a. Ingredients, 2 fresh jalapeno peppers, 3 roma tomatoes, half a small white onion and salt to taste.
b. in small fry pan cook with a small amount of oil peppers and tomatoes until skins are browned – remove, cool – skin and chop crudely.
c. Chop onion – sauté in small amount of oil and salt cook – add chopped tomato and peppers – add small amount of water. Cook short time (5 minutes)
2. Guacamole estilo Rancho Santa Fe del Pino.
a. Ripe Hess avocado, tomato, union, fresh cilantro pinch salt.
i. Chop tomato, union and cilantro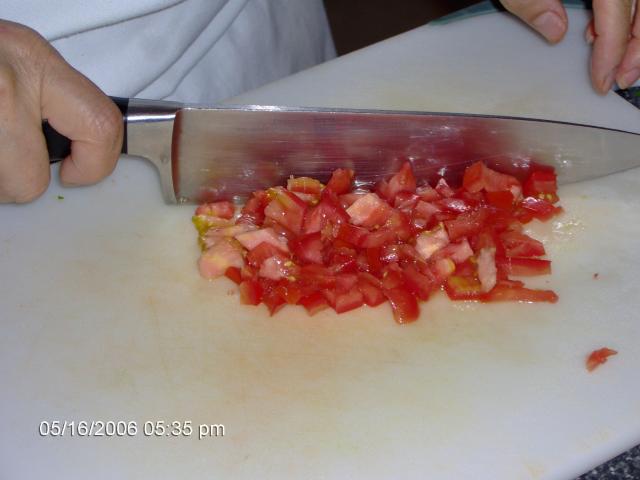 ,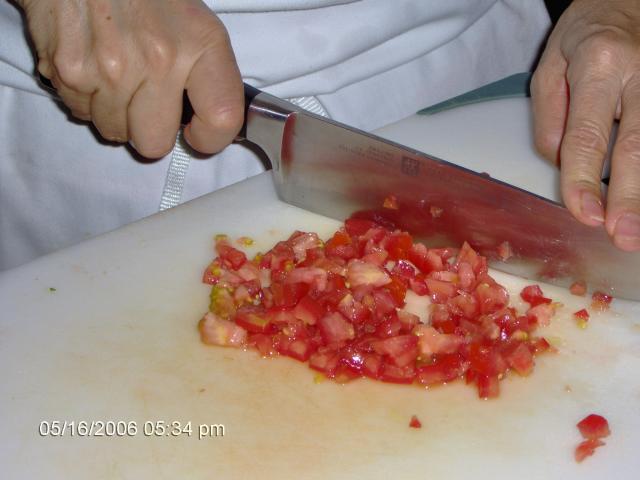 ii. Cut avocado in half, seed and cut into squires
Scoop from skin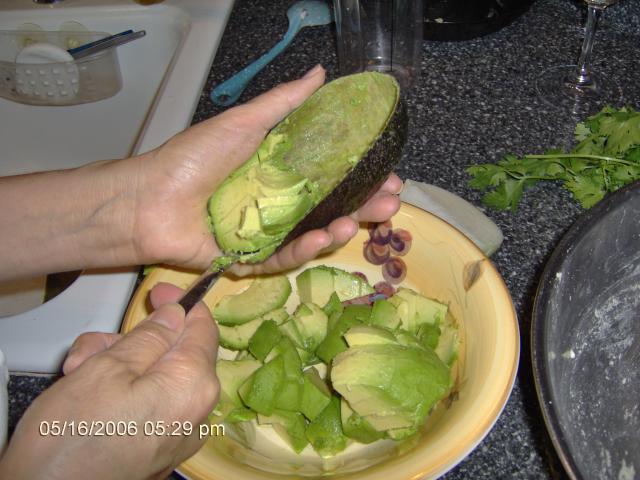 iii. Blend ingredients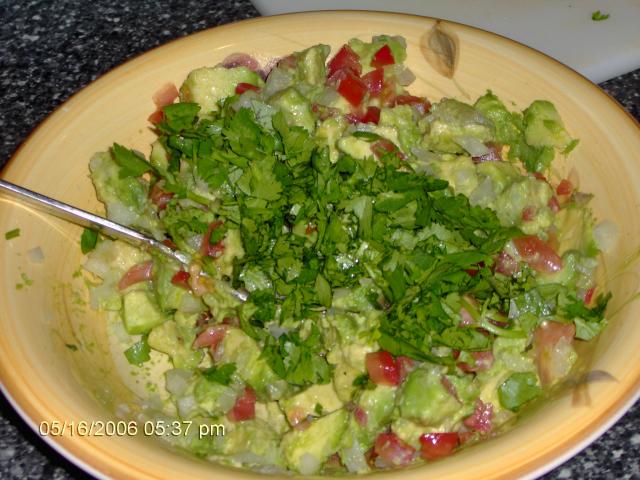 (no lemon and no pits to keep it from turning - It doesn't need it and won't last that long)
iv. Eat
To eat: grill some beef, slice, serve with hot fresh tortillas, salsa, guacamole, frijoles al la chara – wash down with Jose Curvo Tradicional or Mexican beer or both.
Live -