Mise En Place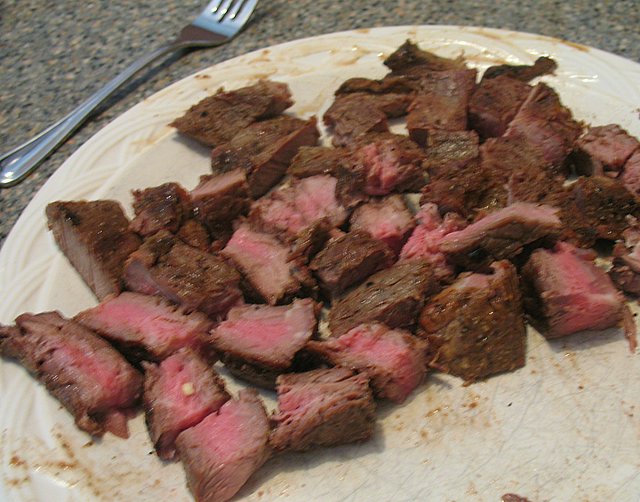 Leftover steak.
Heat the steak thru with the onions, remove from pan, then toast up the tortillas in the pan. Stack them two by two on the serving plate.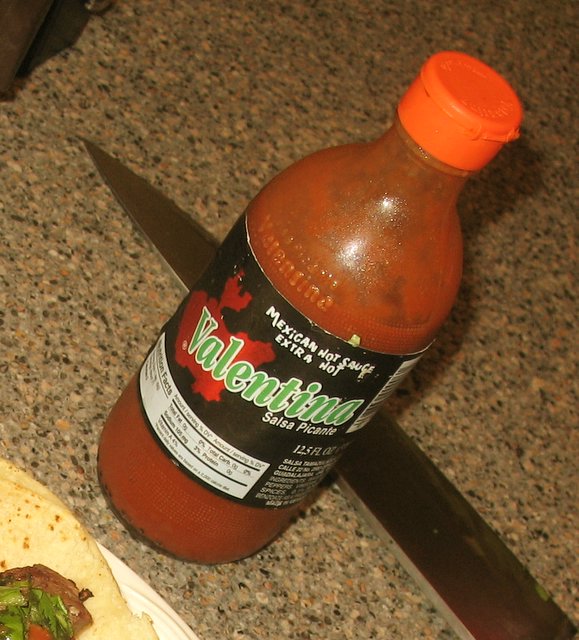 Put steak/onion mixture on tortilla stacks, hit with chopped cilantro, chopped chile (jalepeno, serrano or habenero) and thinly sliced pink radish (rabano). Squeeze lime juice and some of your favorite hot sauce on the
taco
s. Serve with cold lager-style beers and Mexican soda pop.
Edited by Jason Perlow, 26 May 2006 - 12:27 PM.